U.S. Coast Guard Member Kills Wife, Son and Injures Daughter Before Taking Own Life in Domestic Dispute
A U.S. Coast Guard officer fatally shot his wife and 7-year-old son before killing himself, Miami-Dade police said on Sunday. The serviceman also shot his 8-year-old daughter. She survived and is in critical condition.
Authorities identified the shooter on Sunday as Petty Officer First Class John Presnar, a 44-year-old electronics technician working out of a base in Miami Beach, the South Florida Sun Sentinel reported. Coast Guard spokesman Ryan Kelley told the Miami Herald that Presnar had served since 2001.
Miami-Dade Police said that Presnar and his 39-year-old wife, Gretchen Presnar, were involved in a domestic dispute at 12:41 a.m. at their home at 11441 SW 242nd Lane in southwest Miami-Dade. The dispute escalated to a fatal shooting.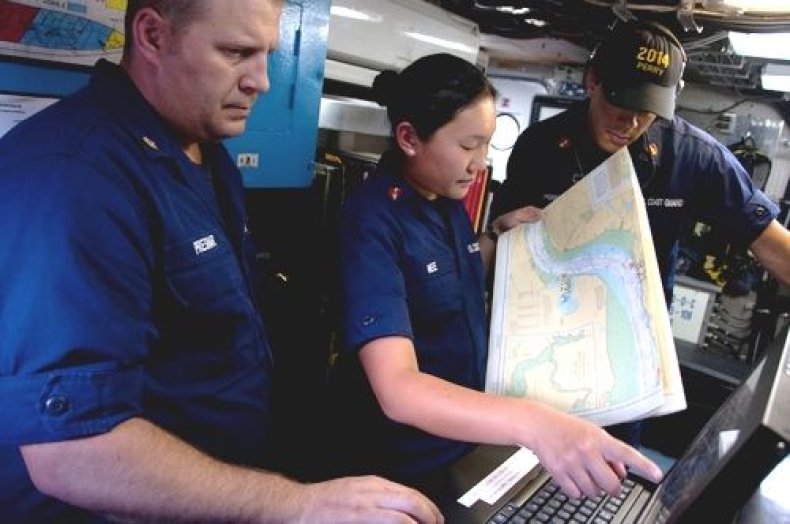 "When the subject started shooting, his wife told her mother to run out of the house and call for help," police said in a press release.
The statement continued: "Once uniformed officers arrived, they entered the home and discovered the wife and their 7-year-old son deceased from apparent gunfire. The subject was found deceased from a self-inflicted gunshot wound."
The couple's children have not been identified. The Presnar's 8-year-old daughter survived the shooting and was airlifted to Nicklaus Children's Hospital in critical condition, police said.
"The Coast Guard is deeply saddened by this tragedy and our hearts go out to the family members of those who were killed," Kelley told the Miami Herald. "We continued to pray for and offer the full support of the Coast Guard to the young child fighting for her life."
The Coast Guard was cooperating with the Miami-Dade Police Department's investigation, according to the New York Daily News.
Authorities asked that anyone with information about the incident contact Crime Stoppers at 305-471-8477 or head to crimestoppersmiami.com.
A July report by the Miami Herald found that Florida has the third highest number of murder-suicide deaths and cases in the country. It was surpassed by Texas and California. In the first six months of 2017, there were 25 incidents which left 61 people dead.
A study by the nonprofit Violence Policy Center found that 663 people had died nationwide during the first half of 2017 in incidents classified as murder-suicides. Of those people, 367 were killed and 296 took their own lives, the Miami Herald reported.
If you have thoughts of suicide, confidential help is available for free at the National Suicide Prevention Lifeline. Call 1-800-273-8255. The line is available 24 hours every day. If someone you know appears to be contemplating suicide, visit Bethe1To.com for assistance.