Thousands of U.S. Coast Guard Members Furloughed, Serving Without Pay During Government Shutdown
The U.S. Coast Guard has been preserving its mission to carry out essential duties — without funding — while the government remains in a partial shutdown pending the passing of a resolution.
There are more than 42,000 active-duty Coast Guard members who are continuing property and life protection, law enforcement, national security and environmental response duties until lawmakers and President Donald J. Trump end the impasse that began over Christmas holiday and pass a resolution that can start funding the federal government agencies like the Department of Homeland Security (DHS), which umbrellas the Coast Guard.
The other military arms are positioned under the Department of Defense (DoD) whose funding isn't been affected.
Beyond the 42,000 Coast Guard active members, there are roughly 8,700 civilian employees and 1,300 fall into category working "alongside" them to engage in critical efforts.
So they are designated as having a position that is "critical to carrying out the essential mission of the Coast Guard during the government shutdown," Coast Guard Chief Warrant Officer Chad Saylor told Newsweek on Friday from its Washington D.C. headquarters.
Saylor added that many who fill these roles are either working without a paycheck or are getting furloughed "in order to maintain the operations."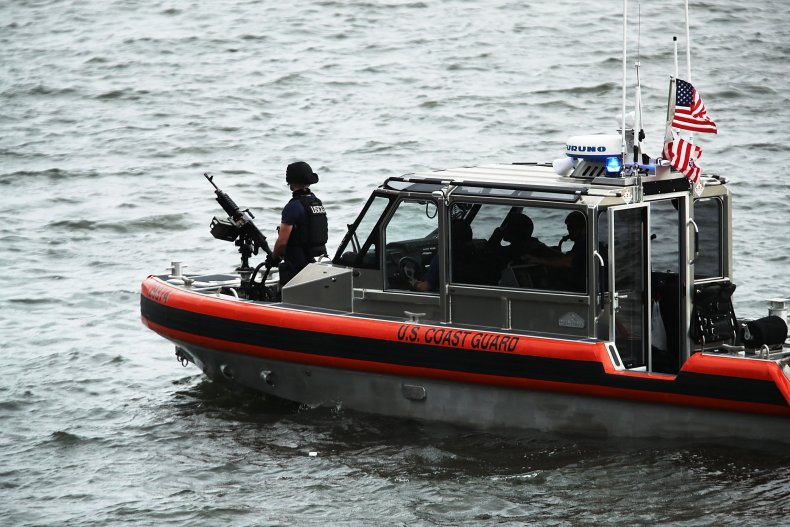 The logjam in Washington stems from Trump's demand to deliver a campaign promise and build a border wall separating U.S. and Mexico.
So far, the $5 billion asking cost to build the wall hasn't gained approval, sending many of the country's federal government's resources into hiding, as Congress resumes business with a Democratic-dominated House of Representatives.
Beyond the mainstays of national security and protection of life and property, Coast Guard member who work as search and rescue coordinators, vessel traffic service watchstanders, hazardous materials specialists -- all remain at their key posts.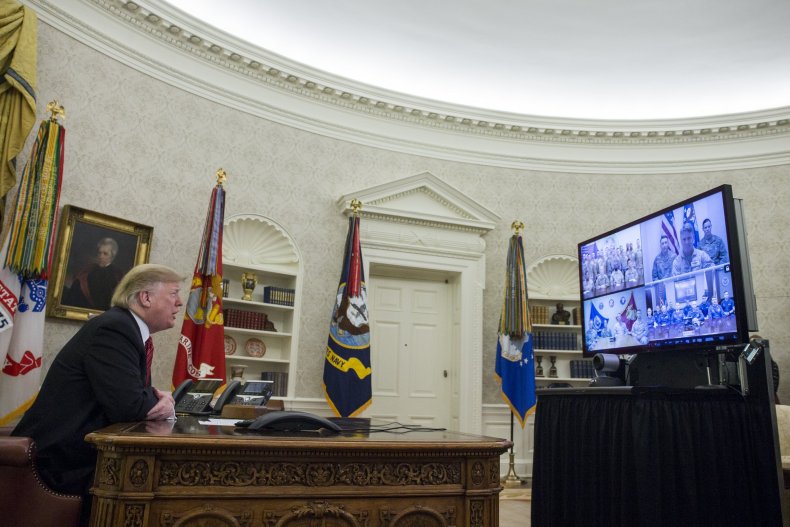 The selfless efforts were on display this week when crews based off of South Florida scrambled at least two times: once on Christmas Eve to pinpoint the whereabouts of jet skier Carlos Garcia-Cruz, 52, and also on Christmas Day to aid a Royal Caribbean ship whose 20-year-old crewman, Arron Hough, of the United Kingdom, who went overboard, according to The Sun Sentinel.
Sadly, despite searches by air and sea, both remain missing.
While the essentials are being attended to, Saylor stressed that the shutdown restricts the full powers and capabilities of the military arm.
"These are impacted to a degree," he said.
Services that are curtailed to some extent include the Guard's aid in navigation, a limiting of maintenance to surface and aviation fleets, administration functions, training and licensing, as well as recreational boardings — to make sure things are up to snuff like the ensuring of the proper amount of life preservers are onboard and the vessel's lights work properly.
​