U.S. Companies Remain in Russia as World Ramps Up Pressure on Putin
Large corporations are pulling out of Russia in droves as the invasion of Ukraine continues to intensify. While that list grows each day, a number of American companies have chosen to continue operating in Russia.
As of Tuesday, there are 28 U.S. corporations that remain in the country, a list compiled by Newsweek showed. In the time since this article was first published on March 16, 15 of those companies have announced some form of withdrawal or scaling back of their operations in Russia.
In recent weeks, at least 380 companies have announced their withdrawal from Russia in an effort to mount pressure on Russian President Vladimir Putin, according to a running list being updated by Yale School of Management's Jeffrey Sonnenfeld.
The move is supported by the majority of consumers. Earlier this month, a Morning Consult poll found that 75 percent of Americans support companies cutting ties with Russia and stopping business dealings there.
The industry with the highest number of American companies still conducting business in Russia is food processing. Parent groups of major household names like Cinnabon, Oreo and Subway have yet to curtail operations.
Focus Brands—the affiliate of American private equity firm Roark Capital Group that owns Cinnabon, Auntie Anne's and Carvel among other big names—has four master franchises and 195 partner cafes that still operate in Russia.
In a statement sent to Newsweek, Focus Brands said while the company has put all investments and expansion plans in Russia on hold, all of their locations in the country are independently owned and operated.
The company said it will be donating the funds from their franchised locations in Russia to non-profits "who are providing humanitarian aid to evacuees from Ukraine."
As of Tuesday, Mondelez International, which makes 3.5 percent of its revenue, or approximately $1 billion from Russia, is also continuing its business dealings in the country. The multinational snack food company's portfolio includes American classics like Chips Ahoy!, Oreo, Ritz, Triscuit, Sour Patch Kids and Trident.
Mondolez has since scaled back non-essential activities.
While cereal giant General Mills, which markets Betty Crocker, Cheerios, Lucky Charms among other brands, does not have a company presence in Russia, its joint ventures in Eastern Europe account for more than one percent of its sales. They have suspended capital investments in Russia.
On Tuesday, fast-food chain Subway defended its decision to allow its roughly 450 restaurants in Russia to continue operations, saying that those local franchisees are all owned and managed by independents. The company does not have any corporate operations in Russia.
"While we do not control or manage the operations of independent franchisees in Russia, we will redirect any profits from operations in Russia to humanitarian efforts supporting Ukrainians who have been affected by the war," Subway said in a statement. "We are also working with our franchisees across Europe to provide meals to refugees."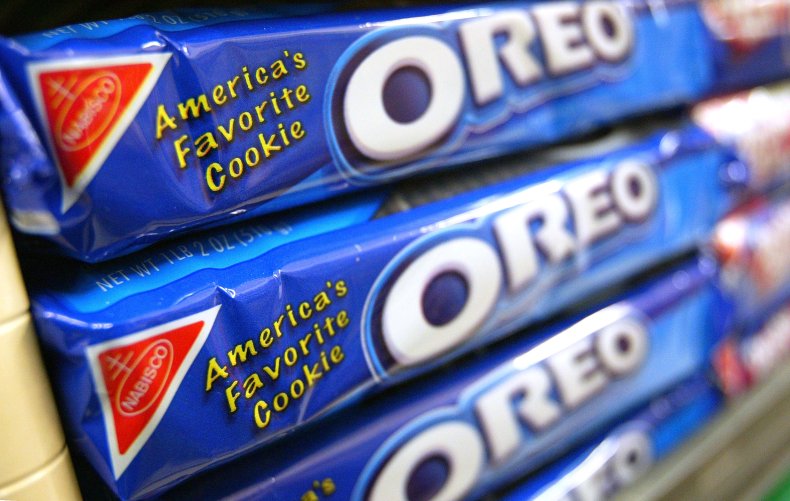 Two major hospitality groups, Hyatt Hotels and Marriott Hotels & Resorts, have continued to allow their hotels in Russia to operate despite closing their corporate offices.
The chains have explained that because most hotels are not owned by the brands themselves but third parties, it makes it difficult for the brands to cut them off from their global booking systems.
Marriott operates 28 hotels in Russia while the Hyatt operates five.
In a statement last week, Hyatt said it would "continue to evaluate hotel operations in Russia, while complying with applicable sanctions and U.S. government directives as we hope for a resolution to this crisis."
For some of the companies still operating in Russia, this is not the first time they have been embroiled in human rights and political controversy.
Food corporations Cargill and Mondelez have both been accused by labor groups of allegedly using child labor in their production of crops, while General Mills was included on a United Nations list of companies that made Israeli settlements in the West Bank.
Halliburton, the world's second-largest oil field service company, is infamous for its involvement with the Iraq War and its ties to former Vice President Dick Cheney, who was once the chairman and CEO of Halliburton Company. The company has not publicly disclosed its operations in Russia but has significant capital expenditures planned in the country.
Multi-level marketing company Amway, which has at least 500 Russian employees and makes approximately $200 million in revenue in the country, also has notable ties to the Republican Party.
Amway, which was co-founded by the father-in-law of former Education Secretary Betsy DeVos, has been a major contributor to the GOP. In 1994, the company gave the RNC $2.5 million—the largest corporate donation at the time to a political party in a single election.
Since this story's original publication, Amway has suspended all operations in Russia.
Check out the full list of American companies still in Russia below:
AbbVie (Biopharmaceutical)
Air Products and Chemicals (Industrial gas)
Baker Huges (Oil fields services)
Cloudflare (Cloud computing)
Greif (Packaging)
Halliburton (Oil fields services)
Hyatt Hotels Corporation (Hospitality)
International Paper (Paper production)
IPG Photonics (Fibre lasers)
Koch Industries (Conglomerate)
Nalco Water (Water treatment)
Subway (Restaurants)
Companies previously included on the list:
Amway (Health, beauty, home care)
Authentic Brands Group (Brand management)
Baker Tilly (Accountancy firm)
BBDO Group (Advertising)
Cargill (Food processing and distribution)
Citirx (Computer software, cloud computing)
DDB (Advertising)
Focus Brands (Restaurants)
General Mills (Food processing)
Interpublic Group (Advertising)
Leo Burnett Worldwide (Advertising)
Marriott Hotels & Resorts (Hospitality)
Mondelez International (Food processing)
Omnicon Media Group (Communications)
White & Case (Law firm)
Update 3/16/22, 10:43 a.m. ET: This story was updated with comments from Focus Brands.
Update 3/16/22, 9:14 a.m. ET: This story was updated to reflect which companies have pulled out of Russia since the initial publication date.
Correction 3/18/22, 9:14 a.m. ET: An earlier version of this story included Mettler-Toledo on the list. However, the company has suspended all shipments to Russia since the invasion began.