U.S. Confirms Coalition Strike Killed as Many as 200 Civilians in Mosul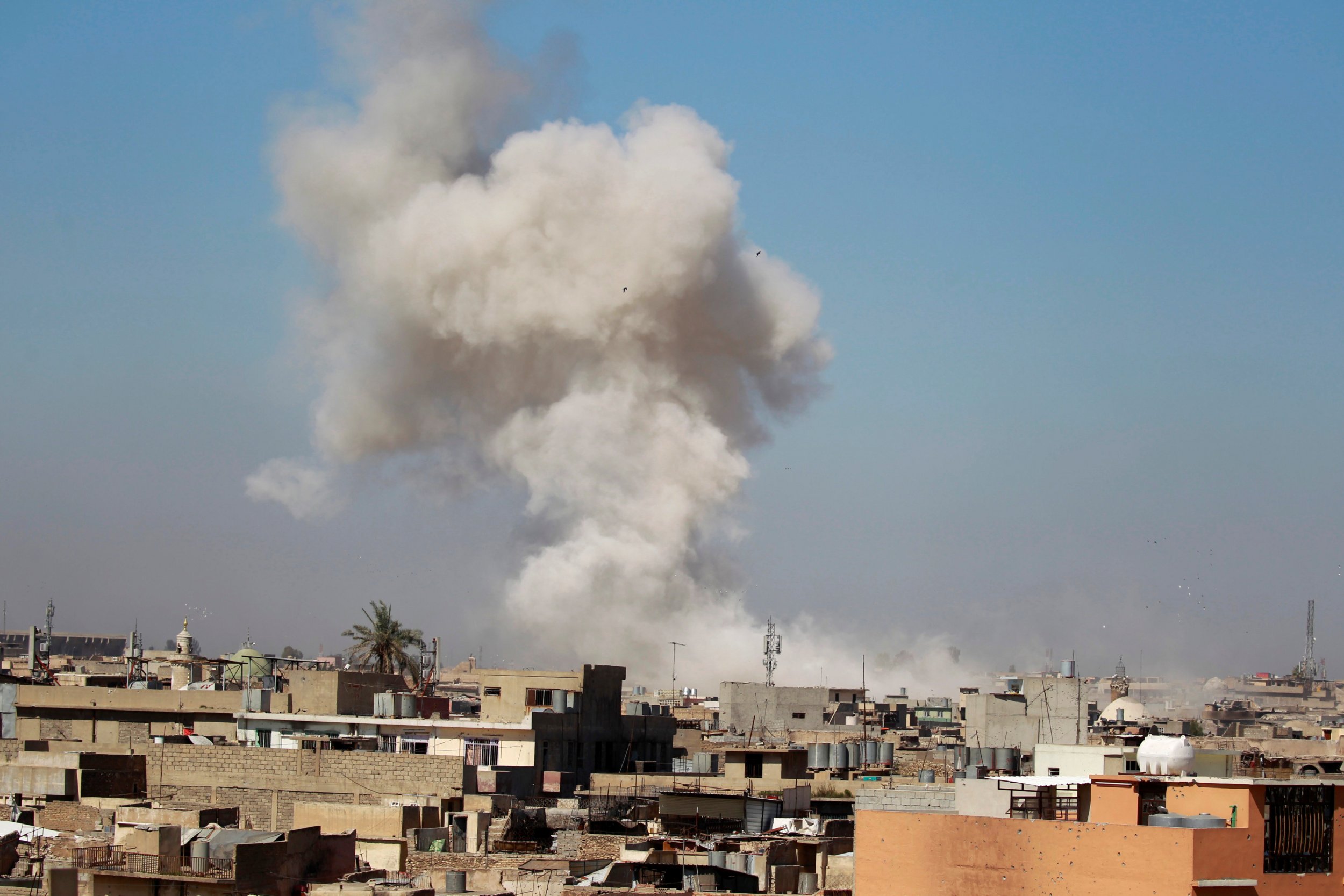 The U.S. military said on Saturday a U.S.-led coalition strike had hit an area held by the Islamic State militant group (ISIS) in Iraq's Mosul where residents and officials say as many as 200 civilians may have been killed as result of an air raid.
The American confirmation followed a decision by Iraqi government forces to pause their drive to recapture west Mosul on Saturday because of the high rate of civilian casualties, a security forces spokesman said, a move apparently motivated by the incident.
With fighting intensifying to recapture Mosul, around half a million civilians remain in ISIS-held areas in the west of the city, complicating use of air strikes and heavy artillery to drive the hardline militants from their last major stronghold in Iraq.
Iraqi forces are pushing into Mosul's Old City, where fleeing residents say militants are hiding among the civilian population, sheltering in family homes and using the narrow alleyways and streets to their advantage.
What happened in the incident on March 17 in Mosul al-Jadida district is still unclear. Some residents say a coalition air strike hit an explosive-filled truck, detonating a blast that collapsed buildings packed with families.
U.S. military officials say they are investigating, but initial reports from residents and Iraqi officials in the past week said dozens of people had been killed after air strikes by U.S.-led coalition forces.
Mosul municipality chief, Abdul Sattar al-Habbo, who is supervising the rescue, said 240 bodies had been pulled from the rubble of collapsed buildings. Previous estimates from local officials had said around 130 people had died.
The United Nations also expressed its profound concern, saying it was "stunned by this terrible loss of life."
U.S. Central Command, which oversees U.S. military Middle East operations, said on Saturday that a review determined that U.S.-led coalition operation, requested by the Iraqi government, had struck ISIS fighters and equipment "at the location corresponding to allegations of civilian casualties."
It was investigating to determine the facts and the validity of reports of civilian casualties, it said. It did not specify which coalition nation carried out the strike.
The exact cause of the collapses was not clear but a local lawmaker and two residents said on Thursday the air strikes may have detonated an ISIS truck filled with explosives, destroying buildings in the heavily-populated area.
The speaker of the Iraqi parliament, Salim al-Jabouri, said in a statement: "What's happening in the west part of Mosul is extremely serious and could not be tolerated under any circumstances."
Up to 600,000 civilians are still believed to remain in ISIS-held areas of Mosul, a challenge to the government offensive tactically but also politically as the Shi'ite Muslim-led government seeks to avoid alienating people in the mainly Sunni city.