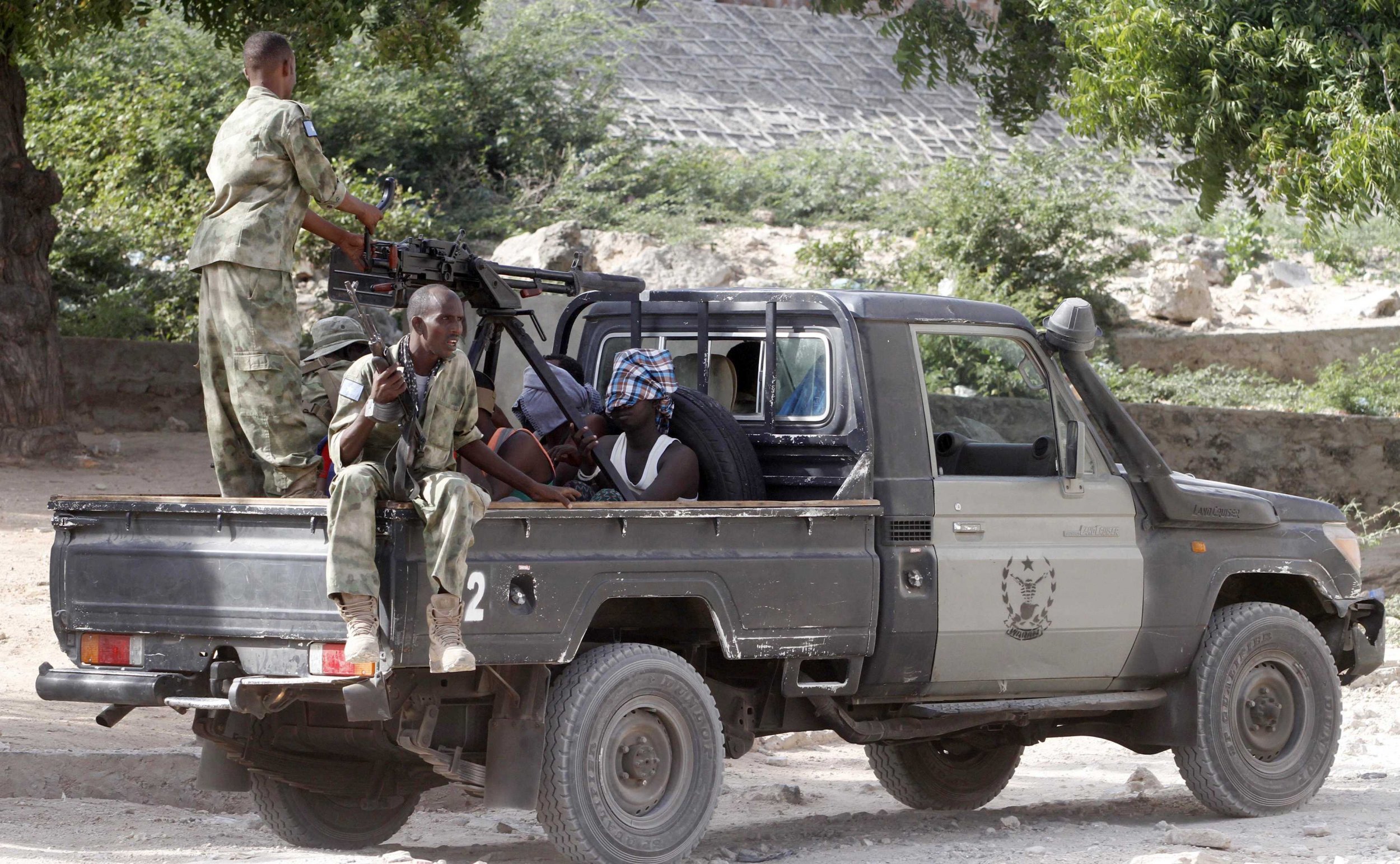 WASHINGTON (Reuters) - An unmanned U.S. aircraft that unleashed Hellfire missiles at a vehicle in Somalia earlier this week killed a leader of the al Shabaab militant group, dealing a setback to its ability to carry out anti-government attacks, the Pentagon said on Wednesday.
Rear Admiral John Kirby, the Pentagon press secretary, said in a note on Twitter the department could now "confirm that Tahliil Abdishakur, chief of al Shabaab's intelligence and security wing, was killed in a U.S. air strike in Somalia on 29 December."
The Pentagon said in a statement that Abdishakur was responsible for the group's external operations and "his death will significantly impact al Shabaab's ability to conduct attacks against the government of the Federal Republic of Somalia, the Somali people and U.S. allies and interests."
The strike took place on Monday in the vicinity of Saakow, Somalia, by U.S. forces using an unmanned aircraft that fired several Hellfire missiles at a vehicle carrying the al Shabaab leader, the statement said.
U.S. and Somali officials speaking on condition of anonymity confirmed Abdishakur's death on Tuesday but the Pentagon had said it was still examining the evidence.
The statement on Wednesday was the first official confirmation of the killing from the Pentagon and offered the first details on the nature of the strike.
Somalia's National Intelligence and Security Agency said on Tuesday that Abdishakur was head of al Shabaab's Amniyat unit, which was believed to be responsible for several suicide attacks in Mogadishu.
Officials have said Abdishakur and another al Shabaab militant were killed in the attack. They have said there were no civilian casualties in the air strike.
The strike was the latest in an ongoing campaign against al Shabaab, whose leadership is affiliated with al Qaeda. In September, a U.S. drone strike killed the group's main leader, Ahmed Abdi Godane.
On Saturday, Zakariya Ismail Ahmed Hersi, an al Shabaab leader with a $3 million bounty on his head, surrendered, according to a Somali government source and local media.
A U.S. security official described Abdishakur as a "key operational figure" and a "senior leader" whose death would be a significant blow to the group. But the official said it was difficult to estimate what the long-term impact would be.
Another U.S. official noted that despite several deaths among al Shabaab's leadership, the group has remained "resilient."