Congressional Candidate Mounts Defense After Late Night at Applebee's Leads to DUI, Says Neo-Nazis Beat Him in Jail
After Steve Foster closed down a Georgia Applebee's, having engaged in banter with Hispanic patrons and sipping only two gin and tonics to assuage the 61-year-old Army veteran's malaria, he and a woman hopped into his silver Mercedes.
While pulling out of the veteran's parking spot and driving on West Walnut Avenue at around 2:30 a.m. on September 23, 2017, Foster, a Democrat running for U.S. Congress in the 14th District of Georgia against Republican incumbent Tom Graves, forgot to turn on his headlights. He said that once he did so, policemen pulled him over. The flashing red and blue swirling from a light pack on a Dalton Police Department cruiser glared in Foster's rearview mirror.
After complying with multiple field tests and took a blood test at a nearby hospital, Foster was accused of driving under the influence and blowing and supplying a blood sample that was well over the .08 state legal limit, according to court documents and a police report.
Foster, who is serving as his own attorney in court, said it had been decades since he boozed hard.
"The last time I was drunk was in 1981," Foster told Newsweek in an extensive interview on Friday. He was a groomsman getting hammered on Long Island Iced Teas at a bachelor party in Chattanooga, Tennessee.
On this night, however, it was one day after his birthday, and he'd arrived to Applebee's to celebrate with a woman at around 11:15 p.m. They stayed for three hours.
"It was very, very late for me," he said.
Foster said he only ordered a pair of drinks because he craved the tonic to soothe symptoms brought on by a particular strain of malaria known as Plasmodium falciparum, which Foster said he'd contracted. It is rare and comprises only a small batch of cases. Foster contracted the disease while volunteering as a physician to help victims along the Mosquito Coast in Honduras back in 1998, when the country was ravaged by Hurricane Mitch.
"The tonic acts as a prophylactic against the larvae," he said. "It's semi-suppressant."
Foster favors the U.K.-imported brand for its "anecdotal" effect. "The English stuff, the real tonic," is what he prefers to pour because of its higher concentration of quinine.
However, Foster acknowledged that the disease could not be treated with tonic or other remedies, and said it "may have some placebo effect."
He said that the Applebee's bartender even asked him, upon his second gin and tonic, "You want a double?" Foster, who attested he doesn't keep any alcohol in his home, declined and replied, "No, a single."
The Army veteran said that while he was having a late supper and the two drinks, he tried to soundboard policy with fellow late-night patrons.
"I'm talking with these Hispanic guys about Dalton and immigration issues—and, as you might imagine, the Hispanics were not too happy with our president," he said. "I wasn't fanning the flames, but I was basically listening to them." But then they got in a heated argument when he told them, "Hispanics don't vote." Foster left the eatery, with his friend riding shotgun in his car.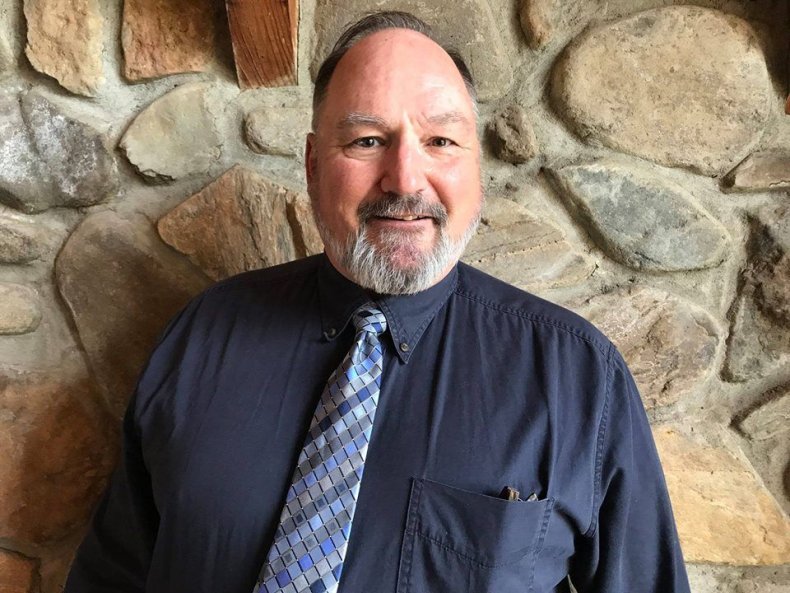 Once he was pulled to the side of the road, cops questioned Foster if he had been drinking. "I said yes," he said. The cops asked him to perform a series of field tests to evaluate his sobriety, and Foster obliged.
According to the Dalton Police Department report from that morning, Foster and his passenger (who, he said, was falsely reported to be his wife) detailed how Foster argued about taking a Breathalyzer test and "stated that he had two or three beers about three hours ago."
The cop claimed Foster mostly failed the tests.
Foster was reportedly "swaying back and forth" during the gaze test, "failed to stay in the starting position," "stumbled and had to use his arms for balance" during a "9-step" walking test and was "unsteady" during the one-leg stand test, the report stated.
When he was allegedly asked to "put his arms to his side," Foster "put them behind his back."
Each time Foster was given instructions, he tried talking over the police officer in Spanish or gave answers in Spanish. "I told Steven I did not speak Spanish," the cop wrote in the report.
During a Breathalyzer test, Foster failed on the first try. On the second, the report states, it came back "with a result of .103."
Foster was then placed into custody and "began yelling over me," stating "he wanted to do a blood draw… that a blood draw 'would not show anything,'" according to the report.
Police drove Foster to the Hamilton Medical Center and had a phlebotomist take his blood. Foster wanted them to draw more than one vial, but he claimed the policemen refused once they realized who he was.
"I could hear the guy on the radio say, 'You got Steve Foster! Bring him on to the jail,'" Foster said he overheard that night.
When he kept pleading his case for another blood test, Foster said he heard the voice on the officer's radio denying him.
"He said, 'Bring him in, don't draw any more blood,'" according to Foster's account.
Georgia law does permit an Independent Test (blood, breath or urine) "after you submit to the state-administered test," according to the language in the state code on chemical tests for alcohol or drugs in the blood. "The person tested may have a physician or a qualified technician, chemist, registered nurse, or other qualified person of his own choosing administer a chemical test or tests in addition to any administered at the direction of a law enforcement officer."
Foster, a former physician who served as a doctor in the Army from 1988 until 1996, said he still runs a "successful" medical clinic in Dalton but couldn't practice medicine anymore. That's because he had his medical license suspended indefinitely on October 4, 2002, for failing to complete a mental and physical examination, according to an order by Georgia's board of medical examiners. Foster argued that the administrator of the mental evaluation misinterpreted one answer on a question about whether Foster had any outstanding litigation.
"I told him, 'The case with the CID has never been closed,'" he said.
The doctor, he believed, wrongly "put down CIA."
"They basically said I was psychotic from there," Foster said.
There was a CID, or Criminal Investigation Department, probe over Foster purloining two naval ships from a military base in Panama and sailing them to aid the Mosquito people with food and supplies back in early aughts. Foster claimed he was quickly ruled certifiable over by the doctor evaluating, who mistyped his answer as a nonexistent CIA, or Central Intelligence Agency, matter.
As the Georgia cops quizzed Foster back in September about which chemical test he wished to undergo, Foster channeled the same the spy agency in his retort.
"Steven would never tell us what kind of test he wanted done," the police report reads. "All Steven would tell us is that he wanted his results sent to Foggy Bottom, VA [headquarters of the Central Intelligence Agency] and Hollywood, Florida."
Partially false, Foster said.
"It was supposed to be Homestead, Florida, which is where [U.S.] Southern Command did their blood testing," he said. The official Southern Command location is actually 42 minutes away, in Doral.
But Foster's "Foggy Bottom" CIA mention "was a curveball."
"I was pissed," said Foster. "It was late at night, and I figured I'm going to jail regardless."
Still, he takes issue with the police claiming he wasn't specific about the testing: He wanted them to draw more blood.
"It's a big lie—how can they say I didn't tell them what test I wanted them to get?" he asked. "I've been a physician at that very hospital. I know the people. And I know you have to draw multiple tubes if requested."
Once in custody at the Whitfield County lockup, things went further south for Foster. First, he was mistreated. He wasn't booked like typical inmates, he said, and was instead left to languish in a "frigid, barren, tiny holding cell" for 16 hours," according to a motion he filed on his own behalf. He said five correction officers then appeared and roughed him up to disarm him of a blade they claimed he was carrying. The officers, he wrote in the motion, "started wrestling Foster to the ground, ripping his civilian clothing in their fruitless, pointless, and ruthless pursuit of the imaginary knife."
Once Foster was finally processed "well over 24 hours after entering the jail," he claims he wasn't permitted to bond out. Foster wrote in the motion that he was dumped in "Cell Block F" with hardened criminals, and that two "skinhead/Neo-Nazi/Aryan Brotherhood tattooed individuals… pushed into an unassigned cell… and attempted to beat [Foster]," the document reads.
"One struck me on the side of the head," Foster claimed. "I deflected that blow.
"The other one came straight at me and said, 'I'm going to knock your teeth out,'" he remembered the brute announcing, before throwing a punch that connected.
"It caught me in the lower mouth," the 6-foot-1, 270-pound Foster said. "Then we got into it. I broke free and ran back out into the dayroom."
But when Foster had a chance to report the ambush by the alleged neo-Nazis, he wrote in the motion that he was "cognizant of the adage 'snitches get stitches,'" and "denied the attack."
He told Newsweek he caved and did file a complaint.
"I ultimately did report it," Foster said, adding that he provided a written statement to investigators at the Whitfield County District Attorney's Office's chief investigator and met with a detective twice, and so far "no resolution has been made regarding the incident."
Newsweek's messages and requests to multiple Whitfield County District Attorney's Office staffers were not immediately returned. Attempts to speak with a Whitfield County Jail representative about Foster's allegations were unsuccessful.
Asked if the recent brush with the law had him reconsidering his run to serve in D.C., Foster was unmoved.
"Hell, no," he said. "This is the primary reason that stimulated me to run. If they can beat up a physician, if they can say I'm not a doctor anymore—I'm not dropping out."
When it comes to picking a congressman, Foster said he "will do a better job than that nincompoop Tom Graves." The politician's own push to appeal to voters, according to his campaign website, has Foster promising to do away with "nattering nabobs of negativism" and instead "tackle the perplexing problems of the present."
Foster's jury trial is set to begin on July 30. Even if he fails to win over his peers that he's innocent of the DUI charges, he's pledging to fight on.
"I will appeal it immediately," Foster said. "Either the law says what it says, or the law is a sham, and it only applies to certain people, and it doesn't apply to Democrats."