U.S. Contractor Bought Luxury Cars, Paid Fat Salaries to Partners on Afghanistan Contract, Audit Finds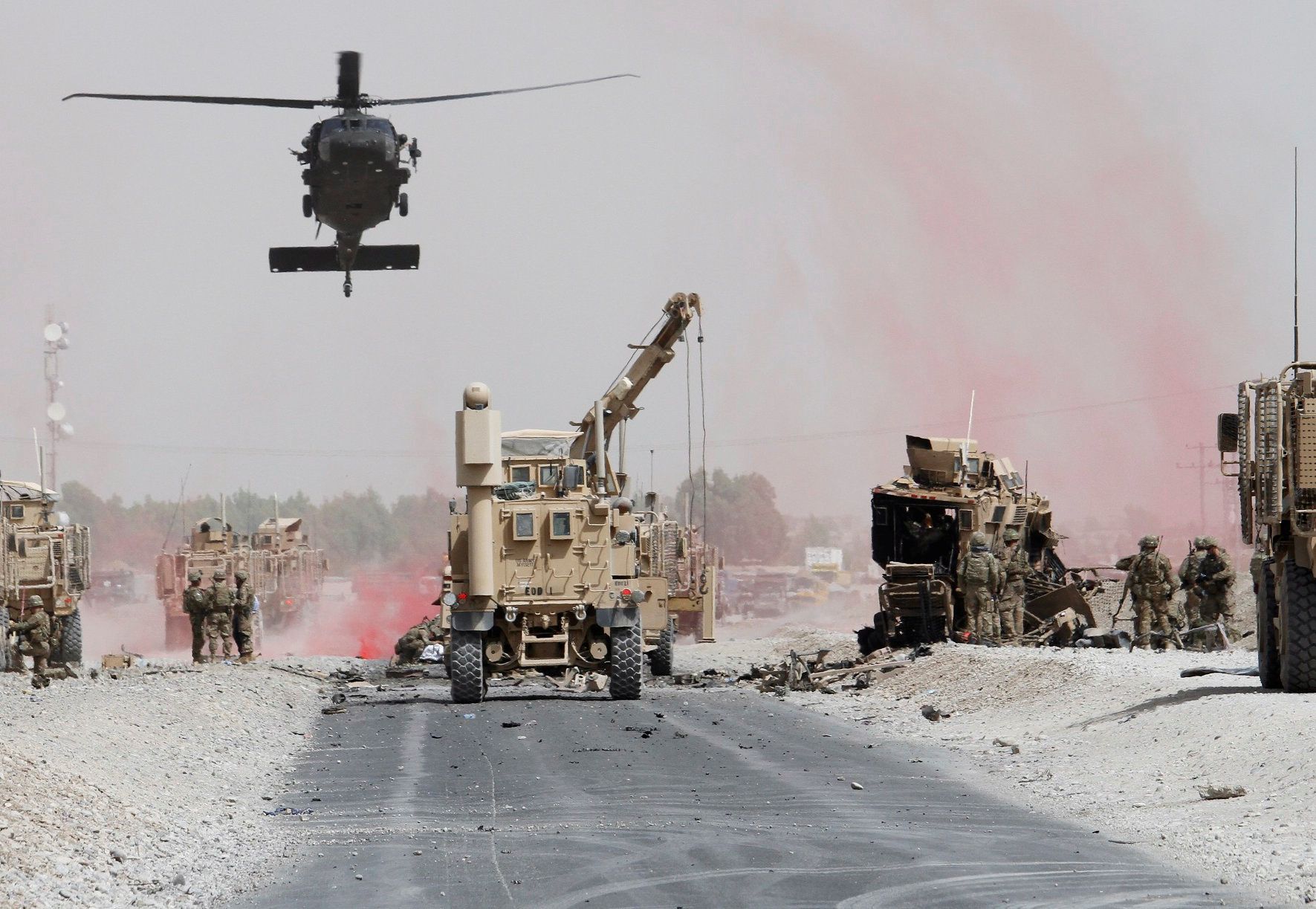 A U.S. contractor bilked the American military out of $50 million spent on Bentleys, Aston Martins and big salaries for senior staffers' significant others, according to a government audit. Senator Claire McCaskill demanded on Wednesday that the Pentagon explain why it was allowed to get away with it.
The British company New Century Consulting (NCC) was deployed by the U.S. overseas to train Afghanistan forces in the "Legacy East" program. It was originally subcontracted by the now-defunct company Imperitas from 2008 to 2013 but has since taken over the contract completely.
Under Imperitas, NCC billed the government for Porsches, Alfa Romeos, a Bentley, an Aston Martin and a Land Rover and paid the significant others of senior staff an average of $420,000 as "executive assistants" who worked from home, auditors found.
It's not clear whether Imperitas or NCC actually completed their work in Afghanistan, as neither retained complete training records, according to the findings of a U.S. government watchdog in early August. NCC's contract ended last year.
In a letter to Secretary of Defense James Mattis Wednesday, McCaskill, a ranking member of the Homeland Security and Governmental Affairs Committee, wrote that "NCC was unable to provide evidence that these executive assistants actually performed any work."
In her letter, McCaskill demands to know why the company wasn't held to account for a long list of irregular spending and was given a new government contract for sensitive work in Afghanistan in 2013.
"Whoever approved of this spending should be fired," McCaskill said in a statement. "I'm going to get to the bottom of what happened with this contract and why a company with so many previous problems keeps getting contracts," she said, calling it a "slap in the face" to taxpayers.
Related: Mattis overrules White House radicals on Syria policy
None of the most significant amounts of money was spent in Afghanistan, a spokesman for McCaskill told Newsweek. She said that she wants to know what the Pentagon is doing to recover the tens of millions of dollars in questionable charges.
The Department of Defense did not return Newsweek's request for comment, nor did Imperitas. Michael Grunberg, chief executive officer of NCC, said "it would be inappropriate for us to comment on an ongoing matter."
Grunberg earlier told the Associated Press it "is most unfair and is significantly inaccurate" that the company's executive assistants were paid inappropriate salaries. The vehicles were claimed as company expenses, and Grunberg said the audit "accounted for no more than three vehicles across the entire business at any one time."
The audit, McCaskill said, found that "NCC claimed that the vehicles were available to all employees" but were actually used exclusively by the chief executive officer, chief operating officer, chief financial officer and the significant others of the CEO and CFO.
"NCC was unable to provide adequate documentation to neither justify the need for 'luxury' automobiles nor verify that their use was in accordance with contract regulations," she wrote.
This is not the first time that NCC or Imperitas spending has been questioned or the companies investigated. In 2016, a federal lawsuit was brought in New York by investors against Imperitas, demanding it pay up on an $18 million debt after the company went belly up.
In 2015, the special inspector general for Afghanistan reconstruction had an ongoing criminal investigation open against both NCC and Imperitas.
And in 2012, two former employees of Imperitas, then known as Jorge Scientific, sued the company, alleging their co-workers abused alcohol and drugs and possessed illegal weapons—all violations of U.S. policy.
McCaskill said that NCC is now being audited for its work on the "Legacy East" program since it took over the contract up to 2016. "I hope that its findings, scheduled for publication next year, reveal that the department's contract oversight improved," she said.