White House National Security Adviser John Bolton said it is possible the U.S. will impose sanctions on European companies that do business with Iran.
Speaking in an interview with CNN's State of the Union on Sunday, Bolton did not rule out sanctioning European entities trading with Iran several days after President Donald Trump pulled the U.S. out of the Iran nuclear deal.
"Countries that continue to deal with Iran could face U.S. sanctions," he said, also suggesting that European countries may change their stance on Trump's decision to withdraw from the deal.
"I think the Europeans will see that it's in their interests to come along with us," Bolton explained.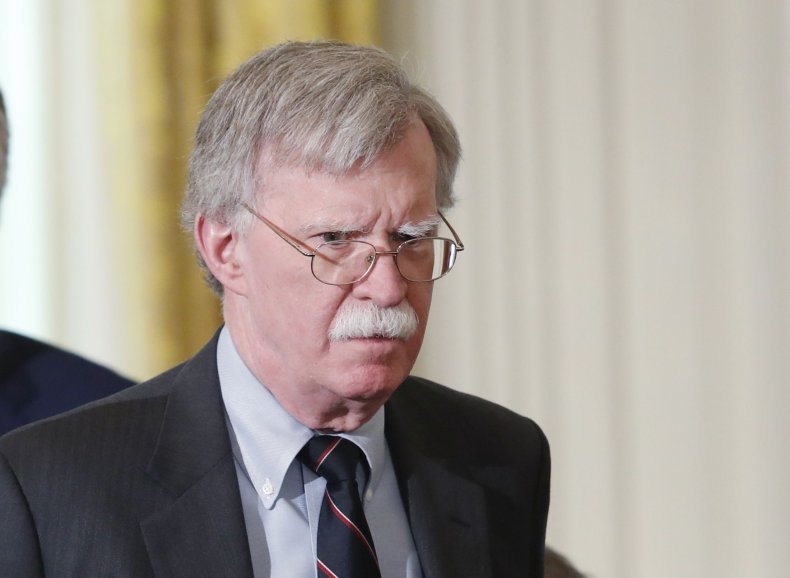 Asked whether or not European countries could face such sanctions, Bolton responded: "It's possible. It depends on the conduct of other governments."
Following Trump's decision to withdraw the U.S from the nuclear accord, Iran and Israel exchanged blows over Syria, with Israel carrying out air strikes on Iranian targets inside Syria after Iran fired rockets at Israeli military targets, the BBC reported.
European powers have expressed fears over sanctions being re-imposed, with leaders outlining fears of financial losses for European countries as well as concerns the nuclear deal itself will be affected by U.S withdrawal.
The other countries involved in the deal remain in the accord despite Trump's decision.
And regardless of Bolton's tough line on potential sanctions, Secretary of State Mike Pompeo suggested there was hope for a new nuclear deal with Iran that could "protect the world."
Speaking to Fox News Sunday, Pompeo said he "hopeful in the days and weeks ahead we can come up with a deal that really works, that really protects the world from Iranian bad behavior, not just their nuclear program, but their missiles and their malign behavior as well."
Updated | Correction: This article has been updated to reflect that Mike Pompeo appeared on Fox News Sunday.