U.S. Couple's 4-Year-Old Adopted Daughter Is Facing Deportation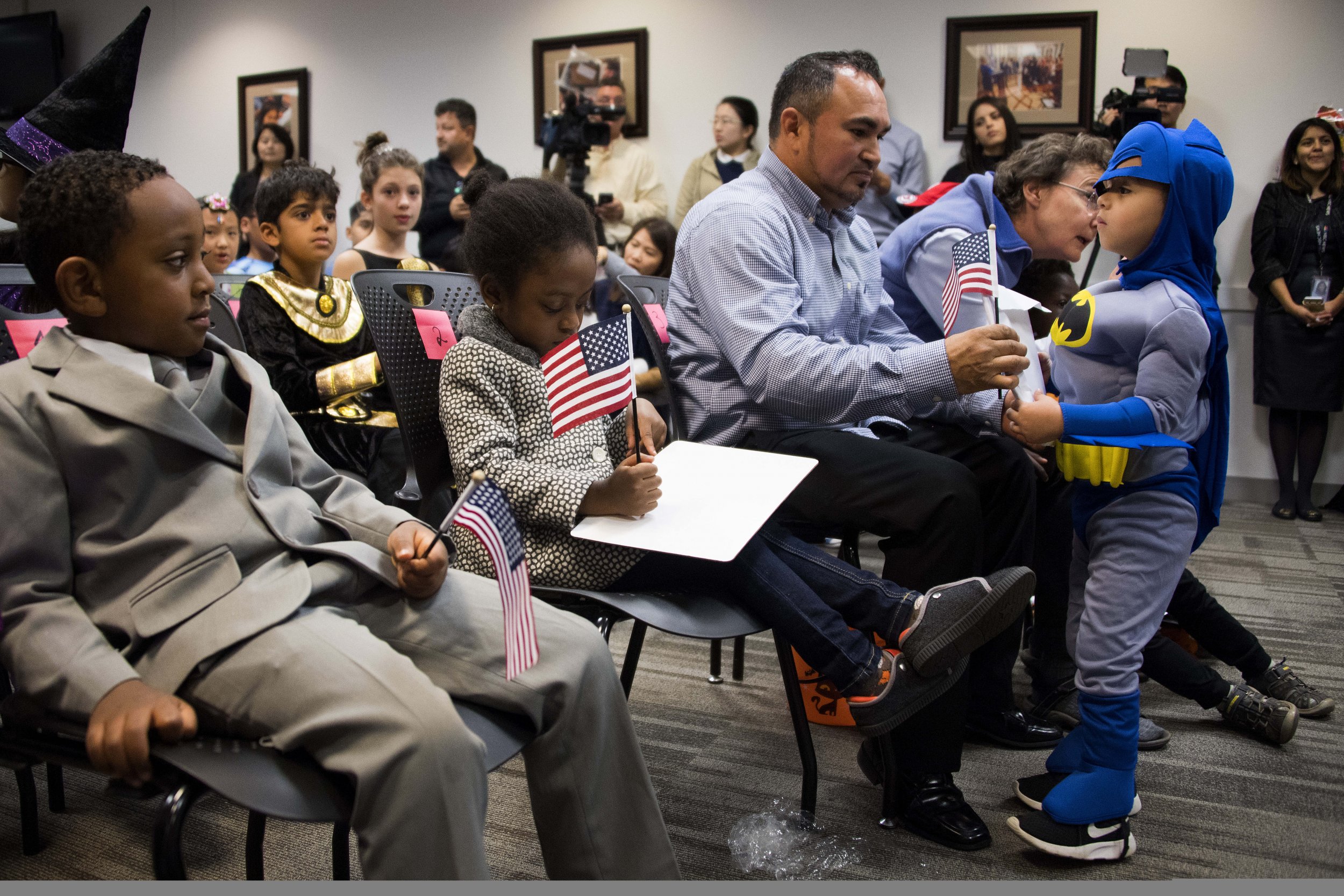 A Colorado couple is reportedly fighting to protect their 4-year-old adopted daughter from being deported out of the country after the child's immigration case was denied without any explanation.
Amy and Marco Becerra, who are both U.S. citizens, adopted their daughter, Angela, in 2014 while they were living in Peru, according to Fox affiliate, Fox 31 Denver.
Amy told the outlet that Angela's biological mother, who she said had been a victim of sex trafficking and was unable to care for a child, had given up her daughter for adoption at an orphanage.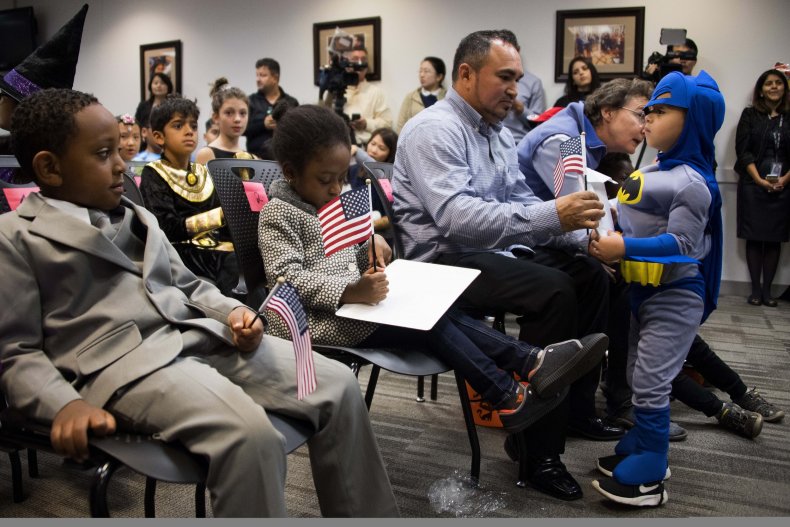 "[Her mother] was treated like a dog," Amy told the Fox affiliate. "She was chained to the table and sex-trafficked. That's the reality. No running water. No electricity. Very little food," she added.
A woman from the orphanage suggested that the Becerras, adopt Angela, Amy said.
"She literally placed this little 5-pound baby in our hands and said do you think you guys can take care of her?" Amy Becerra said.
The Becerras said they stayed in Peru, where Marco was born and has dual citizenship in, for more than a year in order for the adoption to be finalized.
They were later successful in applying for a temporary tourist visa in the U.S. for Angela while they applied for more permanent citizenship.
However, with Angela's temporary visa set to expire within weeks, the four-year-old's immigration case was denied without any explanation, The Hill has reported.
While the family still has the option of appealing her case, the child is likely to become an "undocumented" immigrant before that process can get underway.
"We're both citizens. My husband and I have a full legal binding adoption completed and we have a birth certificate that lists no other parent," Amy told Fox 31 Denver.
"If she expires her visa, she is officially here as an undocumented alien. And legally is at risk for deportation even though both her parents are citizens," Amy said.
Representative Mike Coffman (R-Colo.) has said that he will be helping the couple in their fight to obtain legal status for Angela.
In a statement sent to Newsweek, Coffman said he had personally met with Amy and is now focused on "getting answers."
He said he planned to meet with leadership of the U.S. Citizenship and Immigration Services (USCIS) office in Denver to see what options are available to families like the Becerras.
"Meanwhile, all documentation has been requested from the U.S. Embassy in Lima and the State Department in Washington," Coffman said. "I have full confidence that once this case is reviewed closely, we will have good news for the family—Angela is not going anywhere."
Amy said her family is still figuring out what to do if they cannot obtain citizenship for Angela.
She said they will either have to permanently relocate back to Peru as a family or risk having to raise their four-year-old without any papers.
The couple both have government jobs—Amy works for the Colorado government and Marco works for the federal government.
"It's inconceivable that a child of two citizen parents would have to live out their life as an undocumented alien in this country," Amy told Fox Denver 31.
In the meantime, Amy said her family will be working with immigration attorneys to determine why their daughter's case was denied.
This article has been updated with statements from Representative Mike Coffman (R-Colo).