Federal Courts to Track Sexual Harassment in Wake of Misconduct Allegations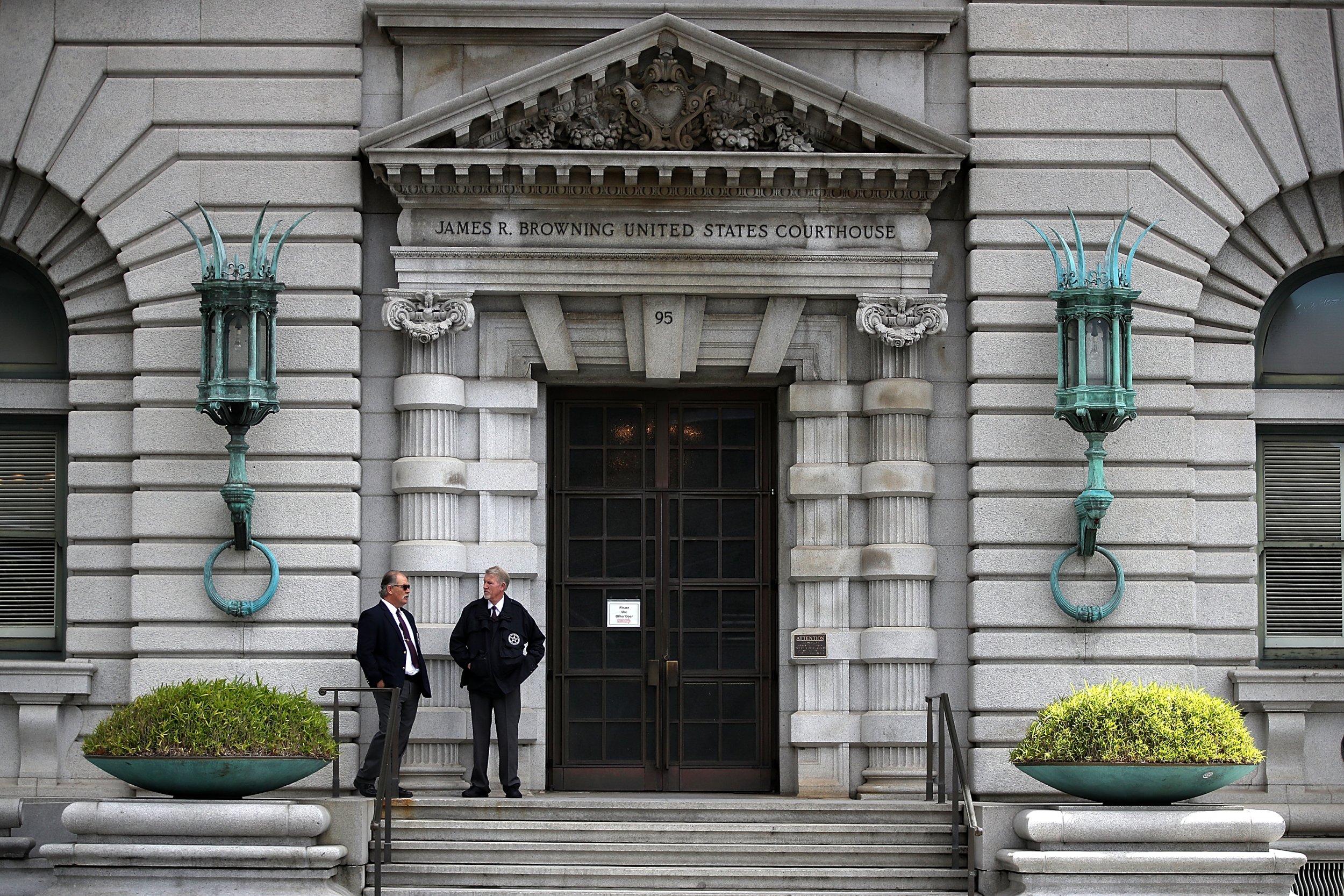 United States federal courts will begin tracking statistics about sexual harassment claims after an appeals court judge was accused of sexual harassment and subsequently resigned late last year.
RELATED: Clarence Thomas: The Case To Impeach Supreme Court Justice Over His Alleged Sexual Misconduct
In a letter to the Senate Judiciary Committee, the director of the Administrative Office of the U.S. Courts (AOC) said the office, which also keeps track of data on wiretaps reported by federal judges and caseload statistics, will begin tracking data on sexual harassment claims. The data will be released to the public.
According to CNN, AOC Director James Duff wrote that his office will "create a separate statistical category for sexual harassment complaints ... and report that data." Officials will also move to lift barriers on the complaint process.
"The sad fact is that, just as in other public and private workplaces, sexual harassment issues are often not reported," Duff wrote in the February 16 letter to committee leaders Senator Chuck Grassley (R-Iowa) and Senator Dianne Feinstein (D-Calif.).
In December 2017, Ninth Circuit Court of Appeals Judge Alex Kozinski resigned amid judicial investigations into claims of sexual misconduct. More than a dozen law clerks publicly claimed that Kosinski had harassed them. One former clerk for Kosinski told The Washington Post that the judge had showed her pornography on his work computer.
In the letter, the AOC head added that no sexual harassment complaints were filed against federal judges in 2016. Duff's letter was a response to a February 9 request from the Senate Judiciary Committee, signed Grassley and Feinstein, that the office provide answers to how the Judiciary planned to address and examine protections against sexual harassment.
The request said that the Judiciary Committee was "deeply troubled" by reports that suggested that sexual harassment was widespread in the Judiciary.
Following Kosinski's resignation, a group of 700 former and current law clerks and federal court employees wrote a letter to Supreme Court Chief Justice John Roberts asking him to investigate how the Judiciary handles sexual harassment claims.
In his 2017 year-end report on the Federal Judiciary, Roberts called on Duff and the Administrative Office to examine how the court reviews sexual harassment claims. Roberts alluded to Kosinski, writing "the past few weeks have made clear that the judicial branch is not immune" to sexual harassment claims in the workplace.