US Cracks Down on 'Unprecedented Levels of Fraud' With First COVID Scam Case Against Bank
Federal prosecutors brought forth the first case against a bank whose employees allegedly exploited the multi-billion-dollar benefit programs aimed to support small businesses through the COVID-19 pandemic.
The case was brought against the former branch manager of Popular Bank in New York. The manager allegedly conspired with other employees of the bank to fraudulently apply for more than $3 million in small business relief loans, according to Reuters.
Over 500 individuals have seen charges pertaining to pandemic-relief falsehoods, sparking "unprecedented levels of fraud," said the U.S. Special Inspector General for Pandemic Recovery. While cases of fraud by individuals have surged for some time, this is believed to mark the first incidence of it occurring within a bank.
"This behavior is contrary to our commitment to integrity and to our values and business practices, which are guided by the highest ethical principles," Alex Moncion, a spokesperson for Popular Bank who was not named in the case, told Reuters.
Moncion said the bank alerted law enforcement and regulators of the fraud and fired the employees involved once the incident was discovered.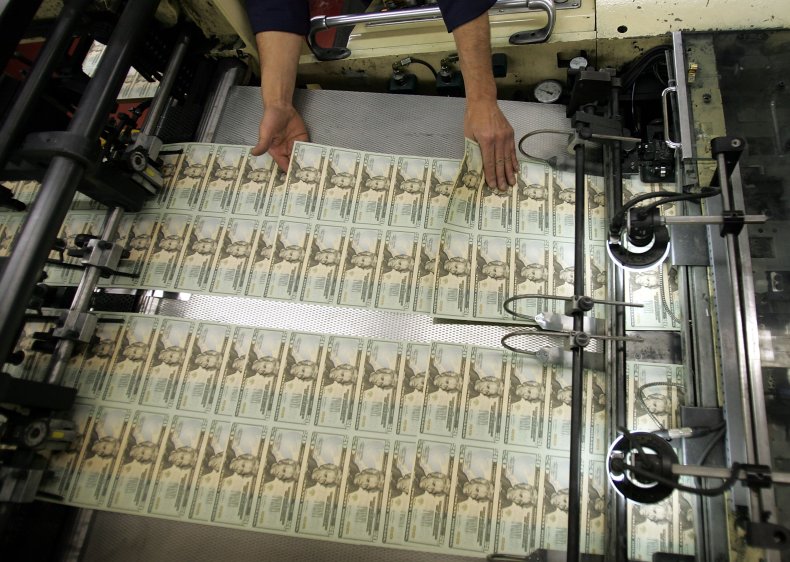 The case states that the former manager executed the scheme by working with at least two others to recruit loans from the Paycheck Protection Program (PPP) and the Economic Injury Disaster Loan (EIDL) programs.
The Department of Justice (DOJ) said that this area of the program has been particularly targeted, with individuals intent on committing PPP fraud doing so by inflating their payroll expenses to earn larger loans than they otherwise would have qualified for. Similarly, fraudsters of the EIDL program have attempted to game the system by starting shell or non-existent businesses that would not qualify for the loans.
In March, the DOJ reported that fraud schemes have attempted to obtain over $569 million from the U.S. government, with cases being brought forth in 56 federal districts around the country.
The department continues to focus on combatting these efforts.
"The Department of Justice has led an historic enforcement initiative to detect and disrupt COVID-19 related fraud schemes," Attorney General Merrick Garland said.
"The impact of the department's work to date sends a clear and unmistakable message to those who would exploit a national emergency to steal taxpayer-funded resources from vulnerable individuals and small businesses," Garland continued. "We are committed to protecting the American people and the integrity of the critical lifelines provided for them by Congress, and we will continue to respond to this challenge."