U.S. and Cuba Clash Over Immigration at Start of Historic Talks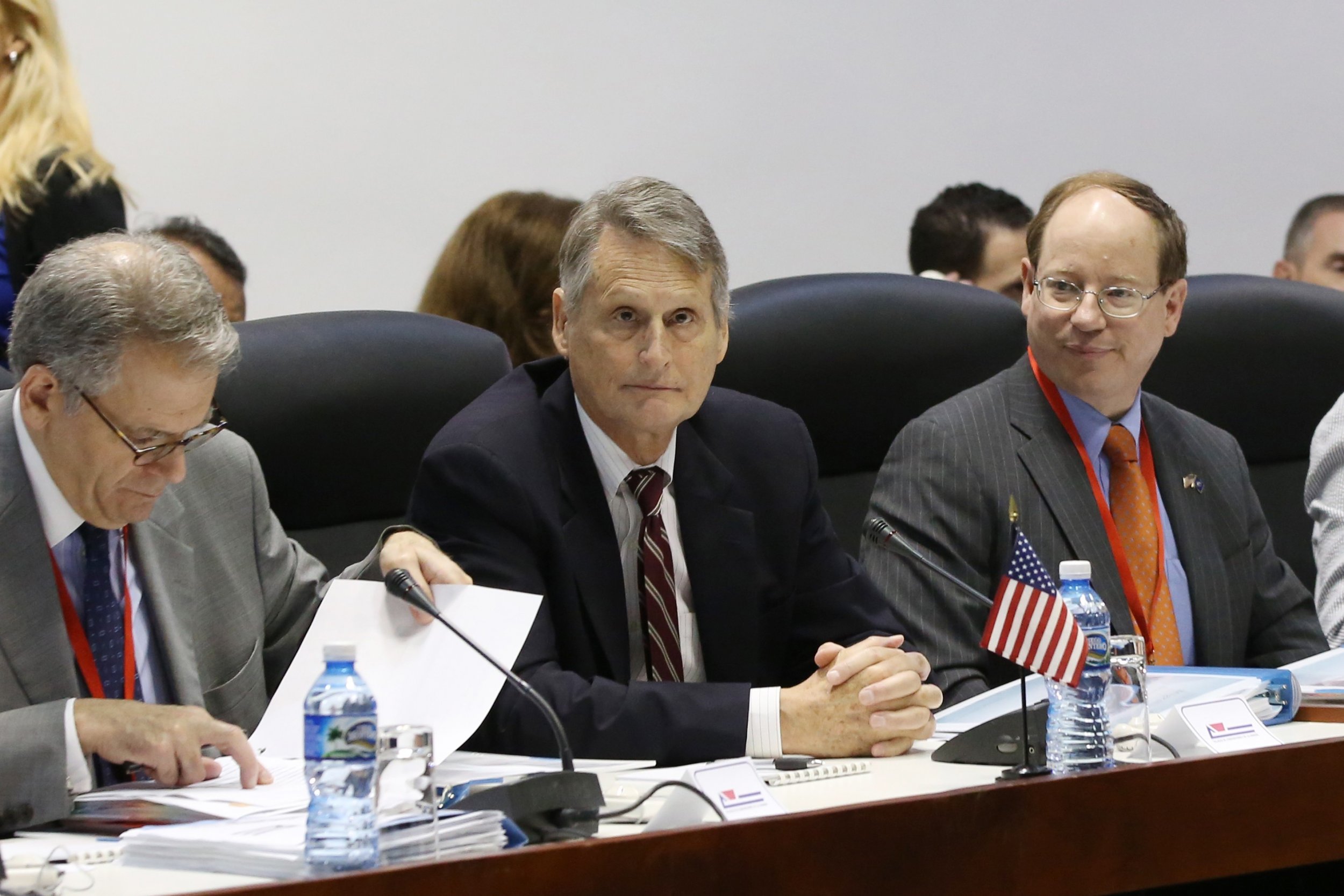 The United States and Cuba clashed over U.S. immigration policy on Wednesday at the first session of high-level talks seeking to restore diplomatic ties between the Cold War adversaries.
The Americans vowed to continue granting safe haven to Cubans with special protections denied to other nationalities while Cuba complained the United States encourages Cuban doctors to defect, calling it a "reprehensible brain drain practice."
The talks will continue on Thursday with the two sides set to discuss restoring diplomatic relations and eventually opening up full trade and travel ties. The first day was dedicated to immigration, the 28th round of bilateral talks on the issue.
The two days of meetings are the first since U.S. President Barack Obama and Cuban President Raul Castro announced on Dec. 17 they would work to restore diplomatic ties that were broken off by Washington in 1961.
Even though both sides described the talks as respectful and collaborative, they exposed wide differences on immigration.
Besides the 20,000 Cubans given visas each year, another 25,000 arrived from around the world without visas in 2014 and were welcomed to the United States under the U.S. law called the Cuban Adjustment Act.
Despite Havana's objections, the Americans vowed to continue the "wet foot/dry foot" policy under which Cubans who are stopped by U.S. law enforcement at sea are returned to Cuba, while those who step foot in the country are allowed to stay.
Cuba objects to the law, saying it promotes illegal immigration, people-trafficking and dangerous journeys across the Florida Straits on flimsy vessels. The United States intercepted 3,722 Cubans at sea in 2014, almost double the number from 2012.
"We explained to the Cuban government that our government is completely committed to upholding the Cuban Adjustment Act, that the sets of migration-related policies that are colloquially known as wet foot/dry foot very much remain in effect," said State Department official Alex Lee, who led the U.S. team at the immigration talks.
Josefina Vidal, the head of Cuba's team, said the policy violates a bilateral agreement to promote safe, legal and orderly immigration.
She also assailed the Cuban Medical Professional Parole Program, which encourages Cuban doctors and nurses working in third countries to defect to the United States.
"This is a policy which is totally inconsistent with the present bilateral context," she said, describing it as a "reprehensible brain drain practice."
Obama has set the United States on a path toward removing economic sanctions and a 53-year-old trade embargo against the communist-ruled island.
"We are ending a policy that was long past its expiration date. When what you're doing doesn't work for 50 years, it's time to try something new," he told Congress in his annual State of the Union address on Tuesday.
He urged Congress to start work on ending the embargo but critics at home say Obama first needs to win concessions on Cuban political prisoners and democratic rights, the claims of U.S. citizens whose property was nationalized after Cuba's 1959 revolution, and U.S. fugitives who have been given asylum in Cuba.
The U.S. delegation is led by Roberta Jacobson, the top U.S. diplomat for Latin America, who did not participate in the immigration discussion. When she landed in Havana on Wednesday, she became the first U.S. assistant secretary of state to visit Cuba in 38 years.