U.S. Officials in Cuba Suffer Mystery Illness, Igniting Fresh Diplomatic Storm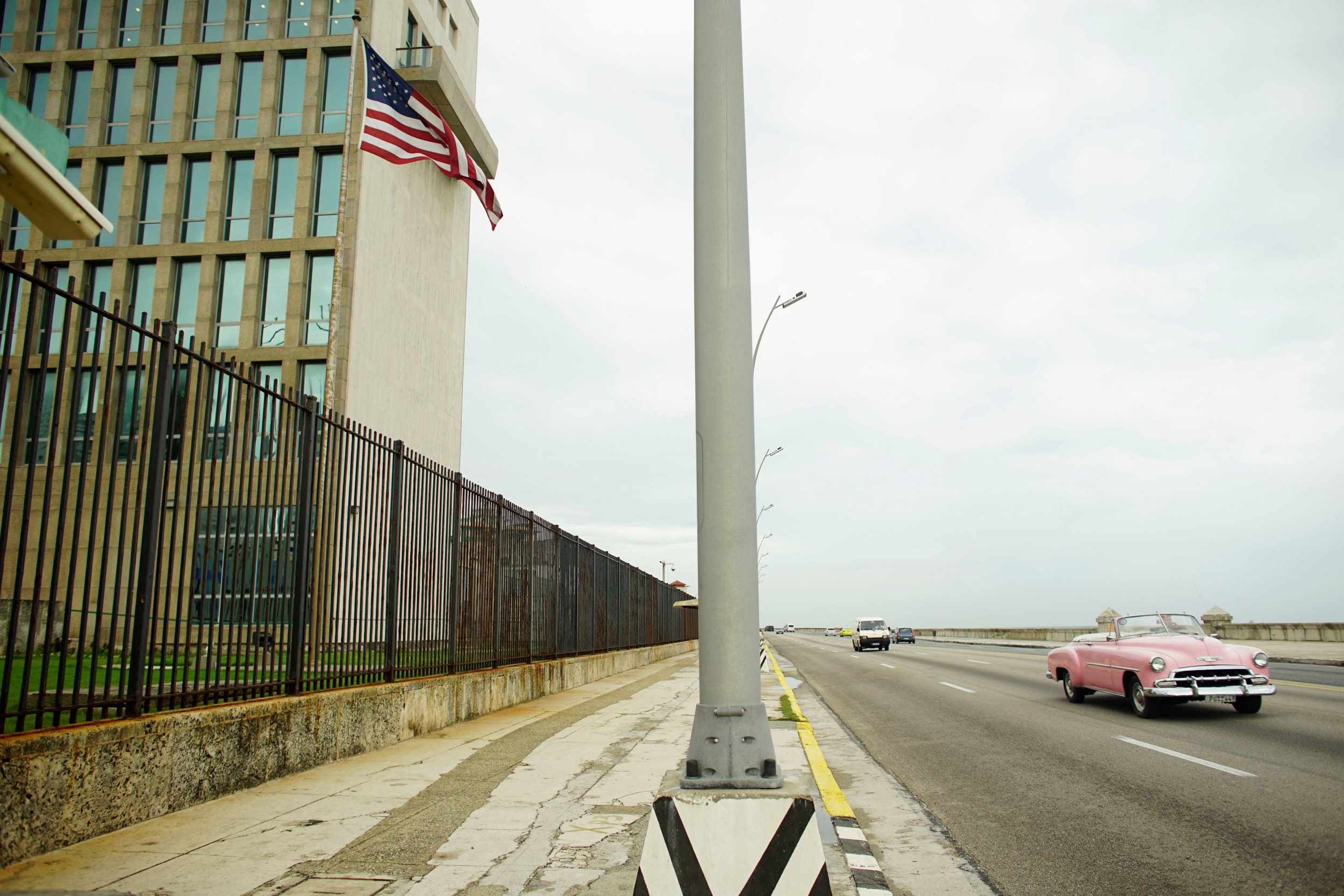 Multiple State Department employees returned home from the United States embassy in Cuba late last year after suffering a variety of physical symptoms, the State Department said in a news briefing Wednesday. The incidents resulted in two Cuban officials operating at the Cuban embassy in the United States being asked to leave the country on May 23.
Related: Can I still go to Cuba? New Trump policy limits visits to island
"Some United States government personnel who were working at our embassy in Havana, Cuba, on official duties have reported some incidents which have caused a variety of physical symptoms," State Department spokesperson Heather Nauert said. "We don't have any definitive answers about the source or the cause of what we consider to be incidents.
"The safety and security of American citizens at home and abroad is our top priority. We're taking this incident very seriously, and it's under investigation right now."
Nauert did not provide further details about the cause or consequences of the symptoms, other than to say that they were not life-threatening.
"We don't know exactly what.... What this requires is providing medical examinations to these people," Nauert said. "Initially, when they started reporting what I will just call symptoms, it took time to figure out what it was, and this is still ongoing. We're monitoring it, we provide medical care and concern to those who believe they have been affected by it, and we take this extremely seriously. Some of our people have had the option of leaving Cuba for medical reasons."
Asked whether the number of officials affected was in the tens or dozens, she said that it was significantly fewer than that but refused to say if the Cuban officials being told to leave the U.S., which they have now done, was directly reciprocal.
The symptoms have not affected U.S. visitors to Cuba, only State Department officials. The Cuban government, Nauert said, has a "responsibility and an obligation under the Geneva Convention to protect our diplomats."
The diplomatic row comes amid President Donald Trump rolling back the easing of restrictions against Cuba enabled by Barack Obama during the final two years of his presidency.
In June, Trump announced that he was "canceling the last administration's completely one-sided deal with Cuba." However, while he imposed tighter restrictions on travel to Cuba and businesses operating there, his policy left much of Obama's easing of relations in place. Among Obama's policy changes that remained was open diplomatic relations between the two countries. Trump said he was keeping the U.S. embassy in Havana "in the hope that our countries can forge a much stronger and better path."