Is U.S. Customs and Border Protection Kicking Out Refugees?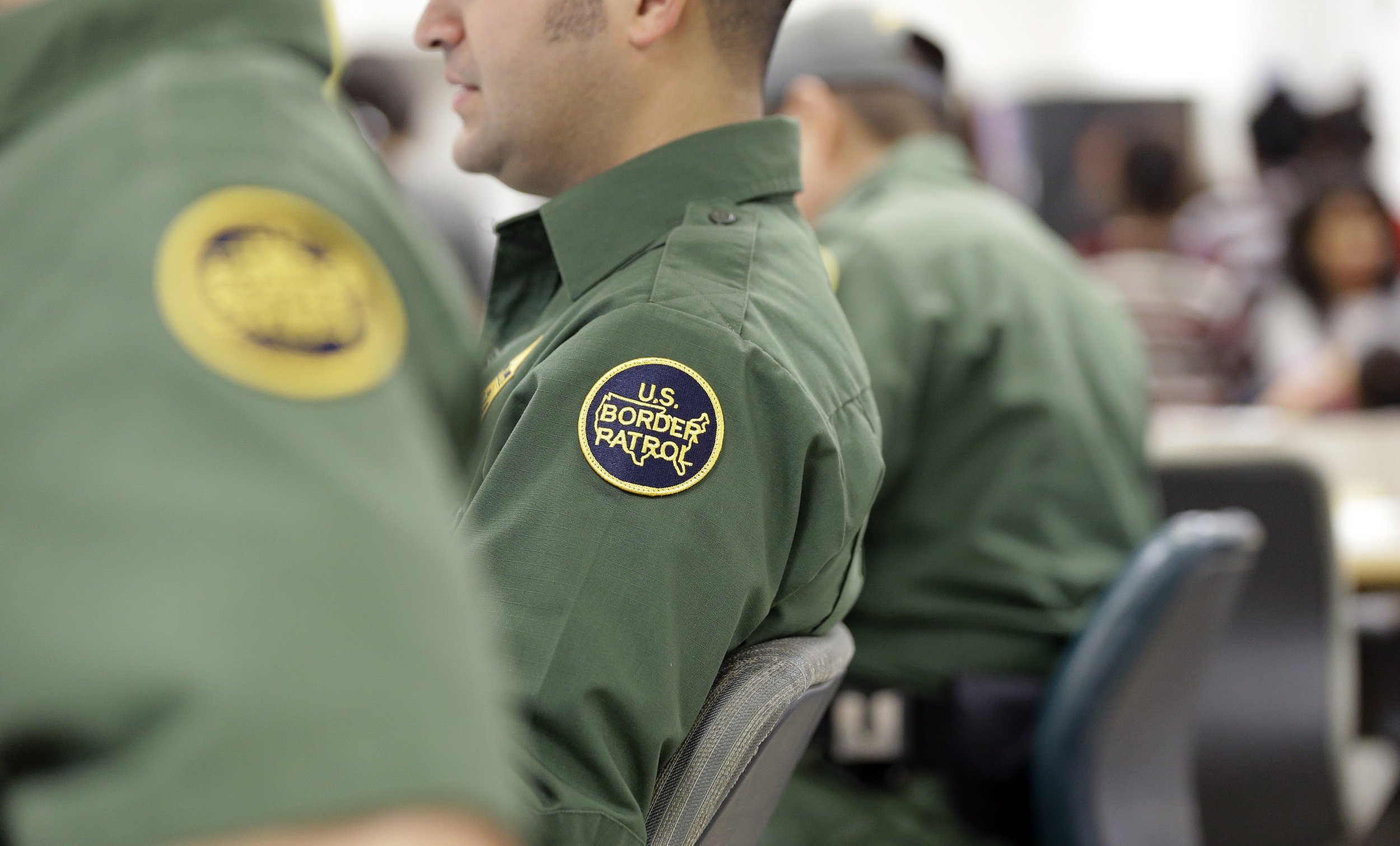 U.S. Customs and Border Protection agents routinely intimidate and ignore refugees so they can't seek asylum, immigrant rights advocates allege in a new complaint.
Advocates, led by the National Immigrant Justice Center, filed this complaint with the Department of Homeland Security Office of Civil Rights and Civil Liberties on Thursday, as Customs and Border Protection (CBP) is part of the DHS. They claim that CBP officers on the Southern border "frequently flout federal law by failing to ask asylum seekers whether they fear persecution in their home countries, and intimidating and ignoring individuals who do express fear."
What makes this atmosphere even worse for refugees, advocates say, is that the U.S. increasingly uses "expedited removal" to deport non-citizens. Expedited removal differs from conventional deportation in that it happens outside of the judicial process. Non-citizens handled under expedited removal typically don't get to make their case in front of a judge -- CBP officers get to decide whether they can be kicked out. In this context, expedited removal mostly impacts non-citizens apprehended up to 100 miles from the border, within 14 days of their arrival in the U.S.
Citing DHS data, advocates say expedited removal orders more than doubled in less than a decade, from 72,911 in 2005 to 193,092 in 2013. The most recent data indicate that expedited removals now comprise 44 percent of overall deportations. Non-citizens from Mexico, Guatemala, El Salvador and Honduras account for 98 percent of these removals. The heightened expedited removals come amid a wave of unaccompanied Central American children crossing the U.S. border, fleeing violence in their homelands; some 70,000 are expected to enter the U.S. in 2014.
If a person taken into CBP custody expresses "fear of persecution," federal law requires that the agent refer him or her to U.S. Citizenship and Immigration Services (USCIS) -- even if they're subject to expedited removal. This agency will then conduct what's called a "credible fear interview." During this screening process, refugees can make the case to asylum officers that they have been persecuted or face a "significant possibility" of persecution "on account of your race, religion, nationality, membership in a particular social group, or political opinion if returned to your country." Likewise, individuals can argue for asylum on the grounds they face a "significant possibility" of torture. If the asylum officer agrees there's a "credible fear," he or she will refer the petitioner to an immigration judge. If an asylum officer does not determine "credible fear," a refugee facing deportation may still ask an immigration judge for an interview, advocates explain.
The complaint accuses CBP agents of failing to follow screening procedures, further undermining the safeguards for refugees. Under federal law, CBP must also ask individuals facing deportation if they're afraid to return to their home country. The complaint maintains that CBP officers often don't ask, describing these lapses as a "systemic problem."
JCM, a 33-year-old from Mexico, says this has happened to him multiple times. Since childhood, JCM has endured beatings and abused because he is "effeminate." He tried fleeing to the U.S. six times. CBP captured him four times. Officers did not ask whether he feared returning to Mexico during three of those apprehensions. One time, a CBP agent told JCM he'd be better off in Mexico, warning that JCM wouldn't survive an American jail because he's gay. JCM's final attempt to enter the country, in 2006, seemed to be successful until this year. He was arrested for driving with a suspended license in 2014. After completing his sentence, law enforcement officials transferred him to Immigration and Customs Enforcement. ICE agents told JCM he would be deported "without seeing a judge," advocates say. JCM told ICE he feared returning to Mexico. At this point, JCM still had no idea he could request asylum until he attended "Know Your Rights," a presentation the National Immigrant Justice Center gave at his detention center.
Finally, JCM interviewed with an asylum officer, who determined that he had a reasonable fear of persecution -- and would have qualified for asylum during his earlier attempts to get into the U.S. However, JCM couldn't get asylum because he had been deported. JCM can stay in the U.S. but under what's called "withholding of removal," which doesn't have the same rights as asylum status. For example, JCM can't apply for U.S. citizenship and the U.S. could revoke this status, meaning he could get sent back to Mexico.
Still, the U.S. is a safehaven compared to his homeland, where he lived in constant fear of reprisal.
"In the U.S., I can be open and say 'I'm gay,'" he tells Newsweek. "I'm not afraid here."
The complaint includes accounts from eight other asylum seekers who say they weren't properly screened (some say CBP officers yelled at them and told them they couldn't see a judge) and hastily returned to their homelands. Several of these eight complainants were raped, sometimes repeatedly, after their return. All of the complainants have since returned to the U.S.
Advocates want CBP to ramp up training and supervision, as well make sure that officers defer to the USCIS Asylum Office.
Asked about the complaint, a CBP official wrote in an e-mail: "Agents and officers receive training on the expedited removal process and how to identify the applicable charges, recognize the conditions making an alien amenable to expedited removal, and how to properly process. This includes recognizing circumstances that require a referral to USCIS for a credible fear interview."
"That said, DHS takes allegations of this nature seriously and will investigate and if warranted take corrective action," the official added.