U.S. Cut Russia Consulate Phones Before Donald Trump's Last Day, Moscow Claims
Even in the final hours of a Donald Trump presidency marked by a worsening of Russian-U.S ties, it appears there is further scope for tensions. Russia has said the phones at its New York mission have been suddenly cut off this week.
The Russian embassy in Washington, D.C. wrote in a Facebook post that it had sent a diplomatic note to the U.S. State Department outlining that dozens of phone lines at the New York consulate general no longer worked and that it had also had problems with its internet access.
The Russian mission in New York tweeted: "From January 18, the American side has completely disconnected all city telephone lines of the Consulate General of Russia in New York," adding that there were "periodic interruptions in internet access."
Russia's embassy in Washington called on the State Department "to promptly fix the existing problems that seriously impede the work of the foreign mission."
"We drew attention to the difficulties encountered by Russian compatriots in obtaining consular services due to the disconnection of all communication lines. We consider the current situation as unacceptable," the embassy said in a statement on Facebook.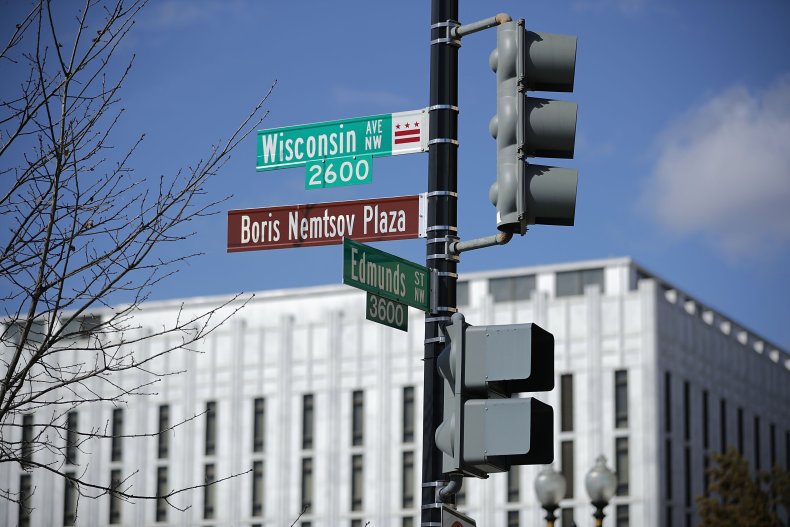 New York mission representative Alexei Topolsky said it had appealed to the American authorities but that "the situation by Tuesday evening did not change—almost all city telephone lines were completely disconnected."
A source at the mission told RIA Novosti: "Apparently they can't resolve the issue for two days. This has simply never happened. And it's not just one or two lines, but a large number. And it seems that everything was turned off at once."
Chris Serico, a PR manager at Verizon, which provides telephone services to the New York mission, said its engineers "are aware of the situation and are working to restore service as soon as possible," according to the state-run news outlet Sputnik.
A State Department spokesperson told Newsweek: "Russian authorities have neither informed the Department of State nor requested our assistance with any issue concerning the operability of the telephone lines at their consulate in New York.
"If it is true that they are experiencing an outage, they should immediately contact their service provider for assistance."
Newsweek has contacted Serico for comment.
Amid simmering tensions, Russia accused the U.S. of starting a "visa war" last month after Washington blamed the Kremlin for staffing issues at the American embassy in Moscow.
The lack of staffing in the U.S. mission meant senior American diplomats had to carry out day-to-day tasks such as shoveling snow and handling disinfectants.
It comes as an investigation continues into the SolarWinds hack of U.S. government networks, including the Treasury, Commerce and Homeland Security departments. Experts warn that the breach may take years and billions of dollars to fix.
Moscow has denied any involvement in the hack, with Russian foreign affairs spokesperson Maria Zakharova even suggesting last month that it may be a plot to sabotage the chances of the Kremlin improving ties with the U.S. under President Joe Biden.
This story has been updated to include a statement to Newsweek from the State Department.