U.S. Defense Secretary Ashton Carter Doesn't Believe in Encryption Back Doors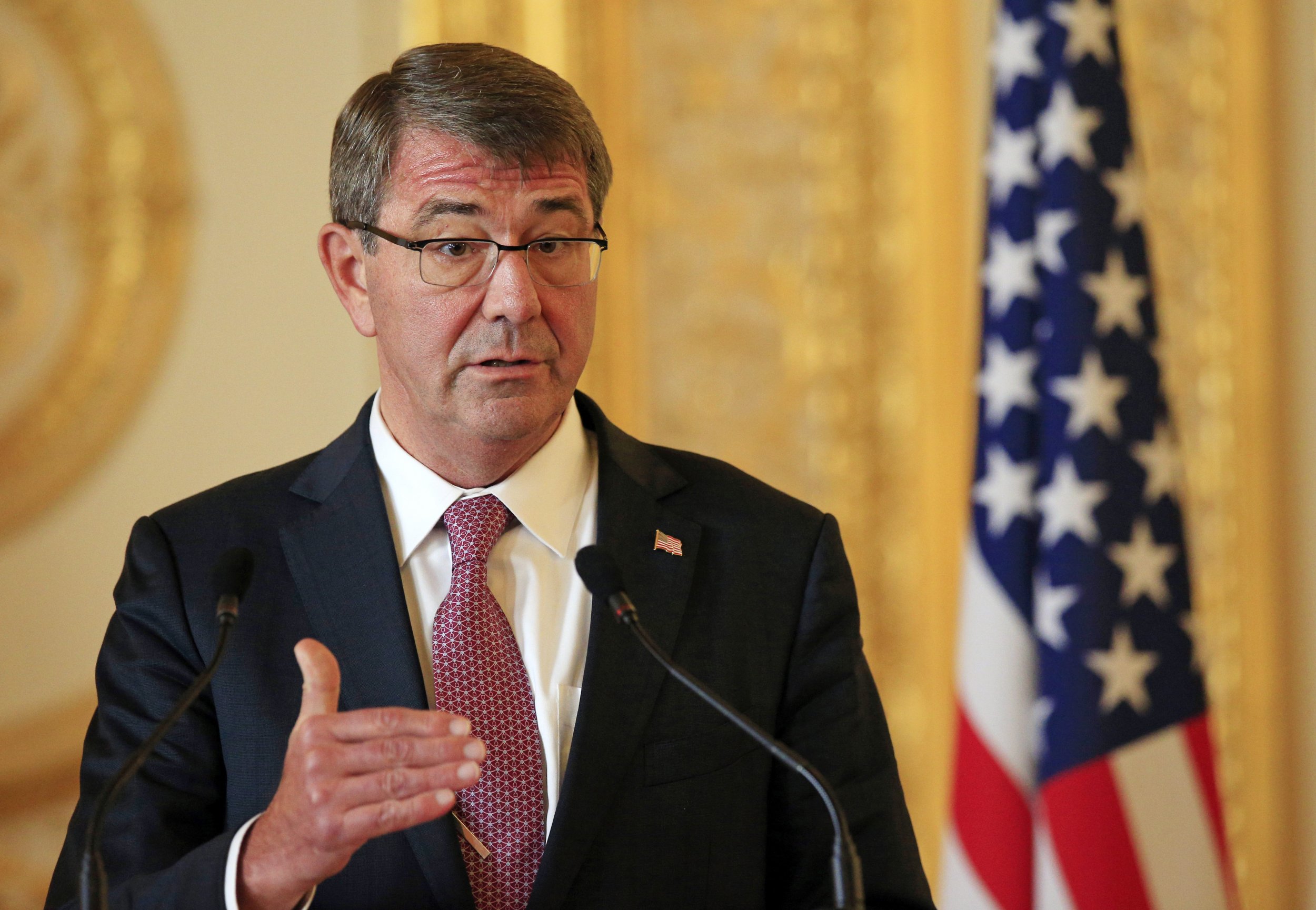 Secretary of Defense Ashton Carter came out against encryption back doors in a panel discussion at the RSA information security conference in San Francisco on Wednesday.
Carter told a packed room that he supported strong encryption and thought backdoor access to encrypted communication as unrealistic. During his talk on the Apple-vs.-the-FBI case, in which he shied away from the details because it is a "law enforcement issue," Carter received scattered applause from the crowd of security professionals after he stated that position.
"I think, first of all, that for the Department of Defense, data security, including encryption, is absolutely essential to us. We are for strong encryption," Carter says. "I'm not a believer in back doors or a single technical approach. I don't think it's realistic."
At the conference, Carter joined Attorney General Loretta Lynch in supporting encryption. In a stage interview with Bloomberg on Tuesday, Lynch called for "a middle ground" between national security and privacy.
In the 50-odd minute talk with Ted Schlein, general partner for venture capital firm Kleiner Perkins Caufield & Byers, Carter focused his talk on how to bridge the gap between the Pentagon and Silicon Valley.
Carter, who was appointed secretary of defense in February 2015 by President Barack Obama, spoke about two initiatives in particular: the Defense Innovation Unit-Experimental (DIUx) and the Defense Innovation Advisory Board. Both serve to make the department more agile and tech savvy in the age of cyberwarfare with competitors like Russia and China, Carter says.
"DIUx is a place to connect. It is down the road [from Silicon Valley]. I've given it a very open charter," Carter says. "We need to be very hawkish on the idea of reform."
Earlier on Wednesday, the Defense Department announced that former Google CEO Eric Schmidt will chair the Defense Innovation Advisory Board. "There is going to be some technical minds who come in and giving me advice to be more innovative," Carter says. "I am so grateful to Eric Schmidt for his willingness to do this. He's the perfect chairman for this."
He also announced a new competition called Hack the Pentagon. in which ethical, or white hat, hackers find vulnerabilities in the Pentagon's systems and boost the overall cybersecurity of the department. "You would rather find the vulnerabilities in your networks that way than the other way of pilfering information," Carter says. Hackers must be American citizens, Carter added.
While the Pentagon is bolstering its defenses in protecting its own data, it is also aggressively attacking the Islamic State militant group, also known as ISIS, Carter says. Similar to the radio-jamming tactics during the Cold War, the Pentagon has been disrupting the group's online channels of communications. "We will and must defeat [ISIS]. I'm looking for all the ways to accelerate that," Carter says. "We are using cyber to disrupt communication.… Now that enemies use cyber, that's another way to shut them down."