U.S. Demands Release of Activists Probing Ivanka Trump's Shoe Factory in China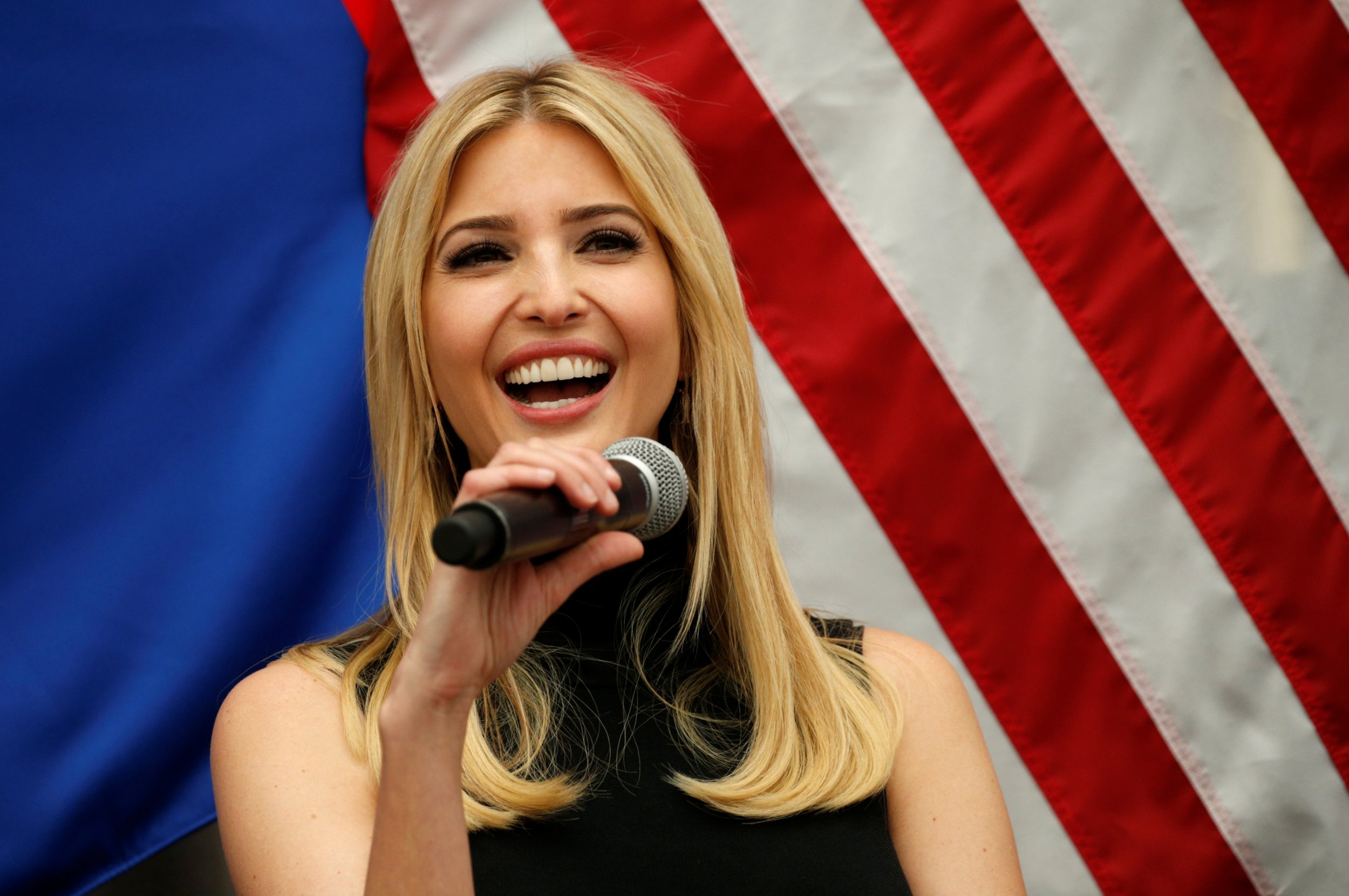 The U.S. State Department called on Monday for the immediate release of three labor rights activists who conducted an investigation into a Chinese company making Ivanka Trump-branded shoes.
China Labor Watch, a New York-based advocacy group, said last month one activist was arrested and two were missing after probing conditions at factories that produce shoes for the daughter of U.S. President Donald Trump and other Western brands.
"We are concerned by reports that Chinese authorities have detained labor rights activist Hua Haifeng and that two other labor activists—Su Heng and Li Zhao—are also missing and presumed to be detained," said Alicia Edwards, a spokeswoman for the U.S. State Department.
"We urge China to release them immediately and otherwise afford them the judicial and fair trial protections to which they are entitled," she said.
Edwards said labor activists had been instrumental in helping U.S. companies understand the conditions in their supply chains in China, "which can be essential in fulfilling their own responsibilities and holding Chinese manufacturers accountable under Chinese labor laws."
China Labor Watch said Hua Haifeng was arrested in Jiangxi province on suspicion of illegally using eavesdropping equipment.
He and Li Zhao had worked covertly at a shoe factory in the city of Dongguan, in southern Guangdong province, that was owned by the Huajian Group. The third investigator, Su Heng, had worked at a related factory in the city of Ganzhou in Jiangxi but went incommunicado after May 27.
Both factories produced Ivanka Trump-branded shoes, China Labor Watch said. The investigators had discovered evidence that workers' rights had been violated, it said.
The Ivanka Trump brand, the White House and Ivanka Trump's lawyer, Jamie Gorelick, have not responded to requests for comment on the case.
The case comes at a time of sustained pressure on labor activists in China amid a crackdown on civil society under President Xi Jinping.
In recent years, many labor rights activists have reported being intimidated and harassed, temporarily detained, or had their movements restricted.
Rights group Amnesty International has called for the release of the three if they were held only for investigating possible labor abuses at the factories.