U.S. Democrats Are Losers, Russian Foreign Minister Says, Echoing Donald Trump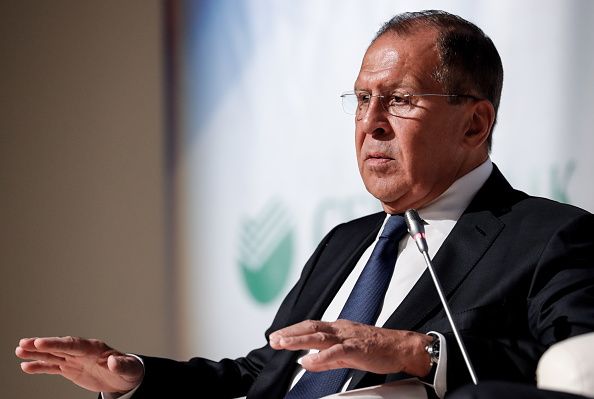 The politicians in the U.S. Democratic Party are losers and don't have the guts to accept that they lost the 2016 presidential election, Russian Foreign Minister Sergei Lavrov said in an exclusive interview with Britain's Channel 4 Friday.
Using language that resembles that of President Donald Trump, Lavrov slammed U.S. Democrats and cast doubt on the accusations that Russia's government had collected compromising material on Trump.
A former British intelligence officer compiled a dossier of information about Trump as part of an opposition research campaign. The dossier—sometimes called the Steele dossierafter its author Christopher Steele—alleges that Russia has been cultivating Trump for years. It also claims that Russia has evidence of Trump's illicit behavior during trips to Moscow. Meanwhile, Trump has consistently maintained that the allegations in the dossier are false.
Speaking to the British TV channel, Lavrov said that the Democrats are using the special counsel to ruin Trump's relationship with Russian President Vladimir Putin because they are afraid the two leaders will get along. Special Counsel Robert Mueller is currently investigating whether members of Trump's campaign collaborated with the Russian government to influence the outcome of the 2016 presidential campaign.
"I hear this for the first time that we have compromising material on Donald Trump. It's just what this special council with Mueller is trying to do and I stopped reading the news from this investigation…..It's a matter which is used to ruin the Russia-America relations and to answer the way which he did I believe - it's not mature. It's very childish I think," Lavrov told Channel 4.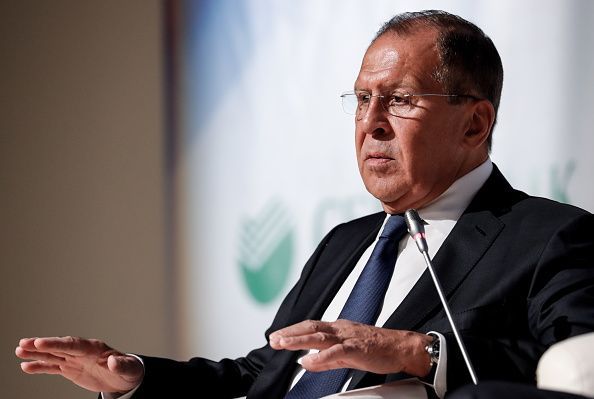 "I hope that people who try to dig something to prove that we decided the future of the greatest country on earth from some Internet agency—it's ridiculous. I understand the Democrats in the United States are really quite nervous.....And I believe that what is being done in the context of the Russia gate in the United States as President Putin repeatedly says—it's a manifestation of deep domestic controversy because the losers don't have the guts to accept that they lost the elections," Lavrov continued.
During the interview, Lavrov also touted Russia's role on the international stage and called for a multi-polar world in which Russia can play a more influential role.
"Russia must be one of the equal players on an equal basis, discussing how the objective reality of multi-polarity being developed in front of our eyes could be managed the way which would be acceptable to all. That's what I said. And the interests of those who determine the Russophobic policy in the West they are absolutely diametrically different," Lavrov said. "The interest of them is to punish Russia, is to downgrade Russia."
U.S. Democrats Are Losers, Russian Foreign Minister Says, Echoing Donald Trump | World