U.S. Denied Entry to Belgian Entrepreneurs Because They Live in Europe's 'Jihadi Capital,' Founder Claims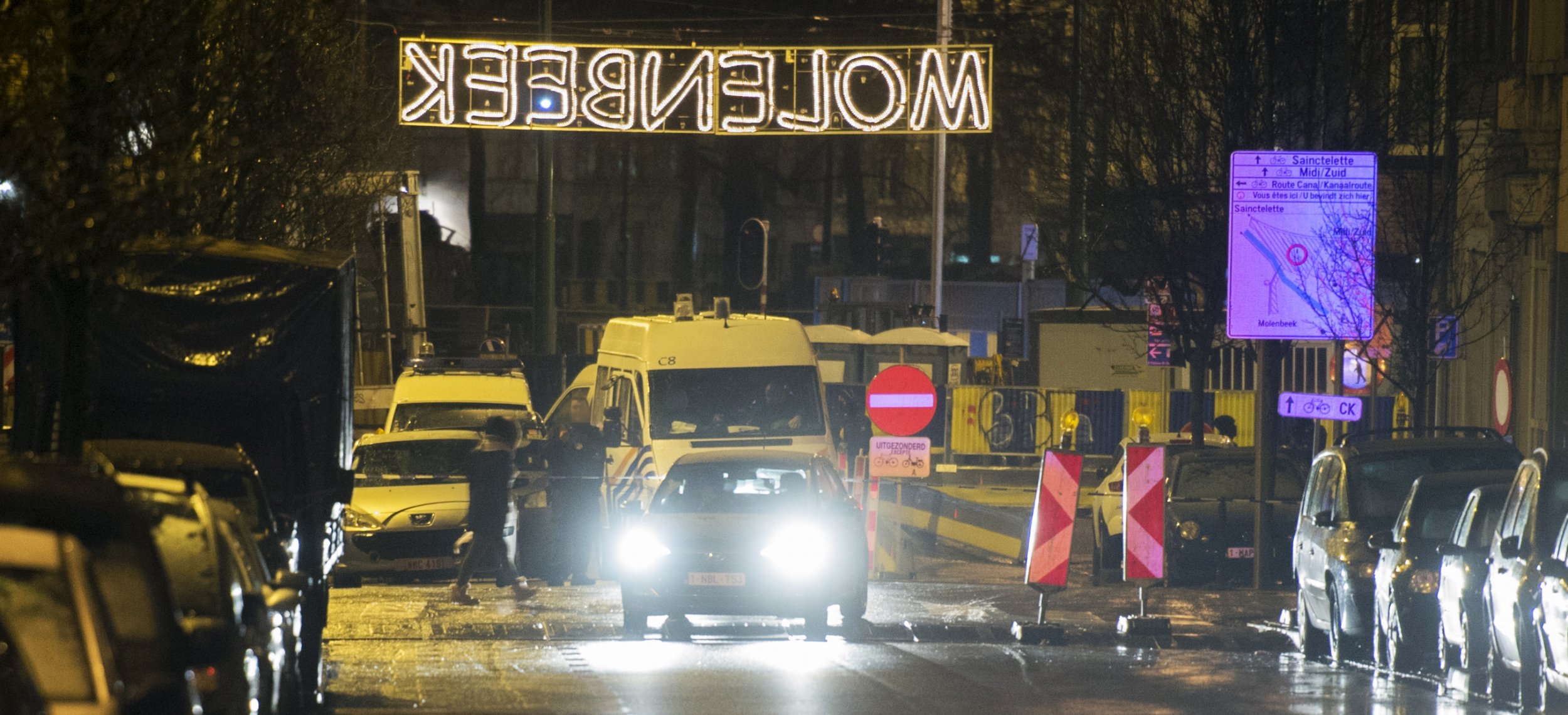 Seven Belgian entrepreneurs were denied entry to the U.S. last week because of their links to the Brussels neighborhood that has become synonymous with radical Islamism, it has been claimed.
The 14-strong team from digital startup MolenGeek, a play on the name of the west Brussels area of Molenbeek, was set to travel to the U.S. to hold meetings with Facebook, Google and Twitter in Silicon Valley, as well as U.N. officials at their headquarters in New York City.
But half the team members were denied travel authorizations, forcing them to apply for emergency visas to try to make it to the U.S. in time. The seven members who were permitted to travel stayed behind with their seven colleagues. Each member was left with $3,577 in cancellation costs.
Ibrahim Ouassari, co-founder of MolenGeek, told Belgian daily newspaper La Libre Belgique that he and the team believe it is their ties to the suburb that caused the refusal of entry.
"People have preconceived ideas about Molenbeek," he said. "I find it really hard to believe that what happened was a mere coincidence."
The State Department and the Department for Homeland Security did not respond to a request for comment. European citizens must obtain electronic system travel authorizations (ESTAs) before they head for American soil.
All team members but one were eventually allowed to travel to the U.S. after Belgian diplomats stepped in. One member was on a travel blacklist.
"Everything is in order, the #MolenGeek team will be able to travel to the U.S. Bon voyage!" Belgian Foreign Minister Didier Reynders tweeted.
But for Ouassari and the MolenGeek team, the U.S. denial sent a message. "People are extremely frustrated and disappointed. What happened obviously awakens old ghosts," he said. "It has made Molenbeek locals remember something they have been striving to forget: the fact that they will always be seen as outsiders."
Molenbeek, a predominantly Muslim area of west Brussels that hosts almost 100,000 people, has been connected with radical Islamist activity since the worst attack in Europe by the Islamic State group, the coordinated shooting and suicide bomb assaults on different locations in Paris that left 130 people dead on November 13, 2015.
At least two members of the ISIS cell, Belgian brothers of Moroccan descent Brahim and Salah Abdeslam, were from Molenbeek. Salah decided against going through with the attack before the cell activated; he fled across the French-Belgian border, leading to a four-month manhunt. Belgian forces eventually found him in a raid near his family home in Molenbeek in March 2016.
Also from Molenbeek is Mohamed Abrini, Abdeslam's friend, who was seen at Brussels airport in a bucket hat before a double suicide bombing there, which happened on the same morning as another suicide bombing at the city's Maalbeek subway station. The ISIS-claimed attacks left 32 people dead.
Belgium was at one point the biggest exporter of jihad per capita to Iraq and Syria, with 190 nationals fighting for radical Islamist groups in the Middle East as of 2015. Of those, 101 were from Brussels, according to researchers. Before the near-fall of ISIS's self-proclaimed caliphate, Molenbeek had the highest concentration of foreign fighters in Europe.