U.S. Department of Commerce Rescinds Hong Kong's Special Status
The U.S. Department of Commerce revoked Hong Kong's special status on Monday as the Chinese government considered imposing a security crackdown on Hong Kong.
Hong Kong had been treated as a separate entity from China by U.S. lawmakers after control of Hong Kong reverted to the Chinese government in 1992. China has imposed restrictions on Hong Kong, causing residents to begin protesting against the territory's government. Activists have called for a democratic government. Observers worry that a new Chinese security law that could be enacted by Wednesday may undermine freedoms in Hong Kong, including the right to protest and free speech.
"With the Chinese Communist Party's imposition of new security measures on Hong Kong, the risk that sensitive U.S. technology will be diverted to the People's Liberation Army or Ministry of State Security has increased, all while undermining the territory's autonomy," wrote U.S. Commerce Secretary Wilbur Ross in a Monday statement. "Those are risks the U.S. refuses to accept and have resulted in the revocation of Hong Kong's special status."
"Commerce Department regulations affording preferential treatment to Hong Kong over China, including the availability of export license exceptions, are suspended," Ross continued. "Further actions to eliminate differential treatment are also being evaluated. We urge Beijing to immediately reverse course and fulfill the promises it has made to the people of Hong Kong and the world."
Newsweek reached out to the U.S. Consulate General of Hong Kong and Macao for comment. This story will be updated with any response.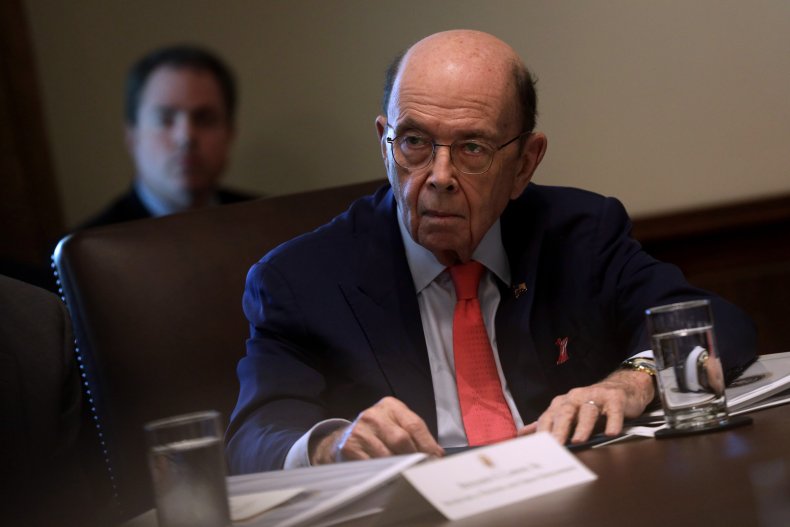 On Monday, U.S. Secretary of State Mike Pompeo said the U.S. would not be exporting defense items to Hong Kong. "We cannot risk these items falling into the hands of the People's Liberation Army, whose primary purpose is to uphold the dictatorship of the CCP [Chinese Communist Party] by any means necessary," Pompeo said in a statement.
"Our actions target the regime," Pompeo added, "not the Chinese people."
Hong Kong was leased to Great Britain in 1898 for a period of 99 years. When the lease expired, representatives from both the U.K. and the Chinese government signed the Sino-British Joint Declaration. Under the declaration, the Chinese government promised to treat Hong Kong as a separate entity with its own legislative and socio-economic system for 50 years.
Observers worry that recent moves by the Chinese government will violate that declaration. In December 2019, U.K. Foreign Secretary Dominic Raab said in a statement that Hong Kong was "experiencing its greatest period of turmoil since the handover."
Protests began in 2019 after the Chinese government considered a law that would send people convicted of a crime to be extradited to mainland China for trial. Some activists said that law would undercut Hong Kong's autonomy and allow greater Chinese control in the territory. Although the bill was withdrawn, activists continued to call for changes to Hong Kong laws, including an investigation into allegations of police brutality.
Hong Kong's rights as a territory with "a high degree of autonomy" under Chinese law were adopted in 1997 in a document known as The Basic Law. In 2047, The Basic Law is expected to expire.