U.S. to Deploy 450 More Troops to Iraq to Train Forces Against ISIS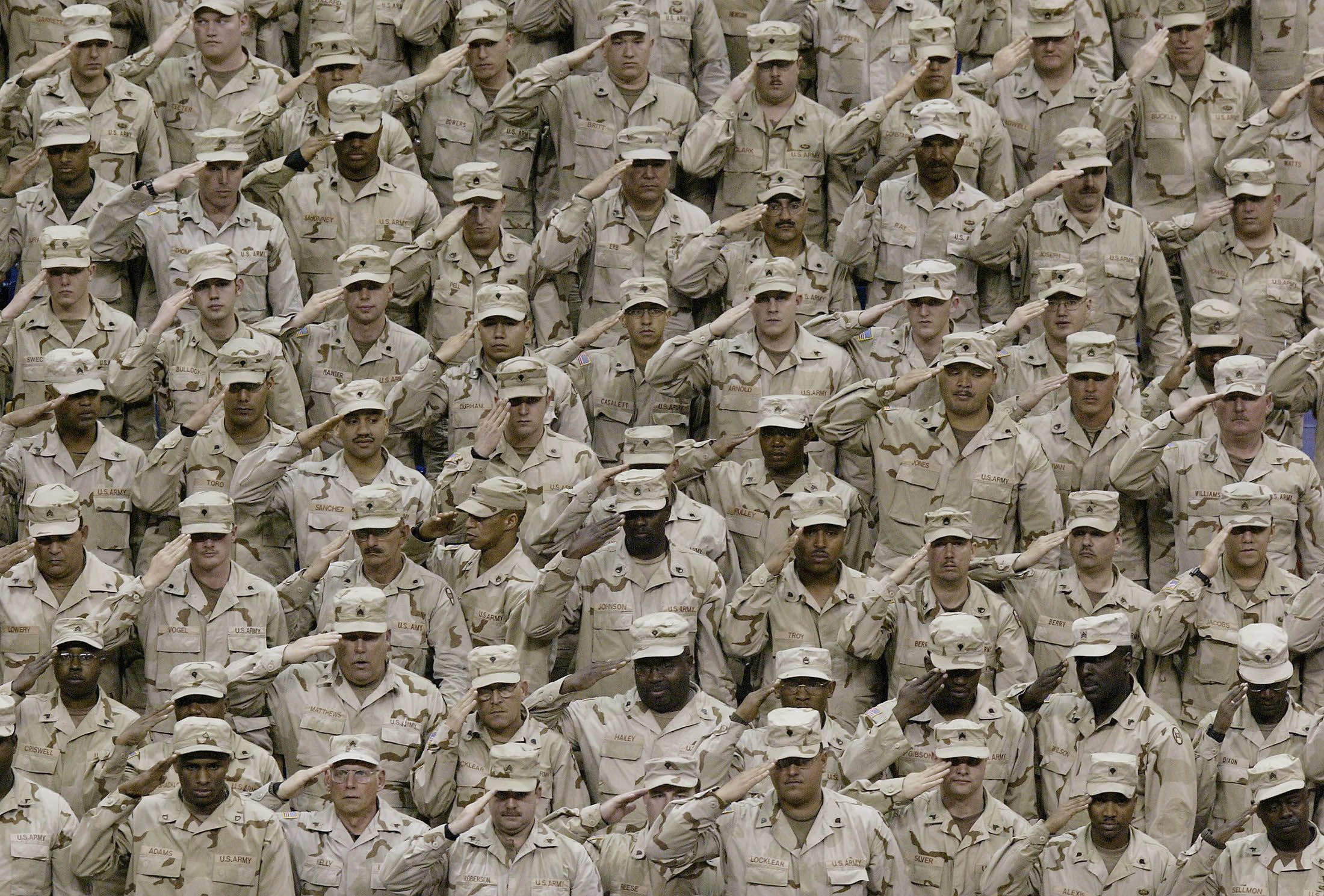 On Wednesday afternoon, President Obama announced the deployment of up to 450 additional U.S. military personnel to Iraq as part of the "comprehensive strategy to degrade and destroy the ISIL [ISIS] terrorist group."
The soldiers will be tasked with the responsibility of training, advising and assisting Iraqi Security Forces at the Taqaddum military base. Additional troops were requested by Prime Minister Haider Al-Abadi. Defense Secretary Carter and Chairman Dempsey also recommended the additional forces be deployed.
"These new advisors will work to build capacity of Iraqi forces, including local tribal fighters, to improve their ability to plan, lead, and conduct operations against ISIL in eastern Anbar under the command of the Prime Minister," Press Secretary Josh Earnest said in a statement.
Coalition trainers already have four training sites in Iraq: Al Asad, Besmaya, Erbil and Taji. Thus far, 9,000 Iraqi troops have been trained and 3,000 more are currently in training. Though U.S. troops do not serve in combat, 3,100 troops have been deployed to Iraq. This most recent round of deployment will bring the number above 3,500.
In addition to deploying more troops, the President ordered the "expedited delivery of essential equipment and material in coordination with the central government to Iraqi forces, including Peshmerga and tribal fighters, operating under Iraqi command, to ensure that our partners have the equipment needed to effectively fight ISIL." The U.S. will aid Iraqi officials in helping to support and rebuild communities recently liberated from the Islamic State.
The Press Secretary added the United States remains "concerened" about western extremists traveling to ISIS occupied territories for terrorist training and then returning to the U.S. with these newly developed terrorist skills. "The President directed his national security team to intensify efforts with coalition partners to stem the flow of foreign fighters to and from Iraq and Syria," Earnest said.