U.S. Deploys Marines to Iraq After ISIS Rocket Attack Kills Soldier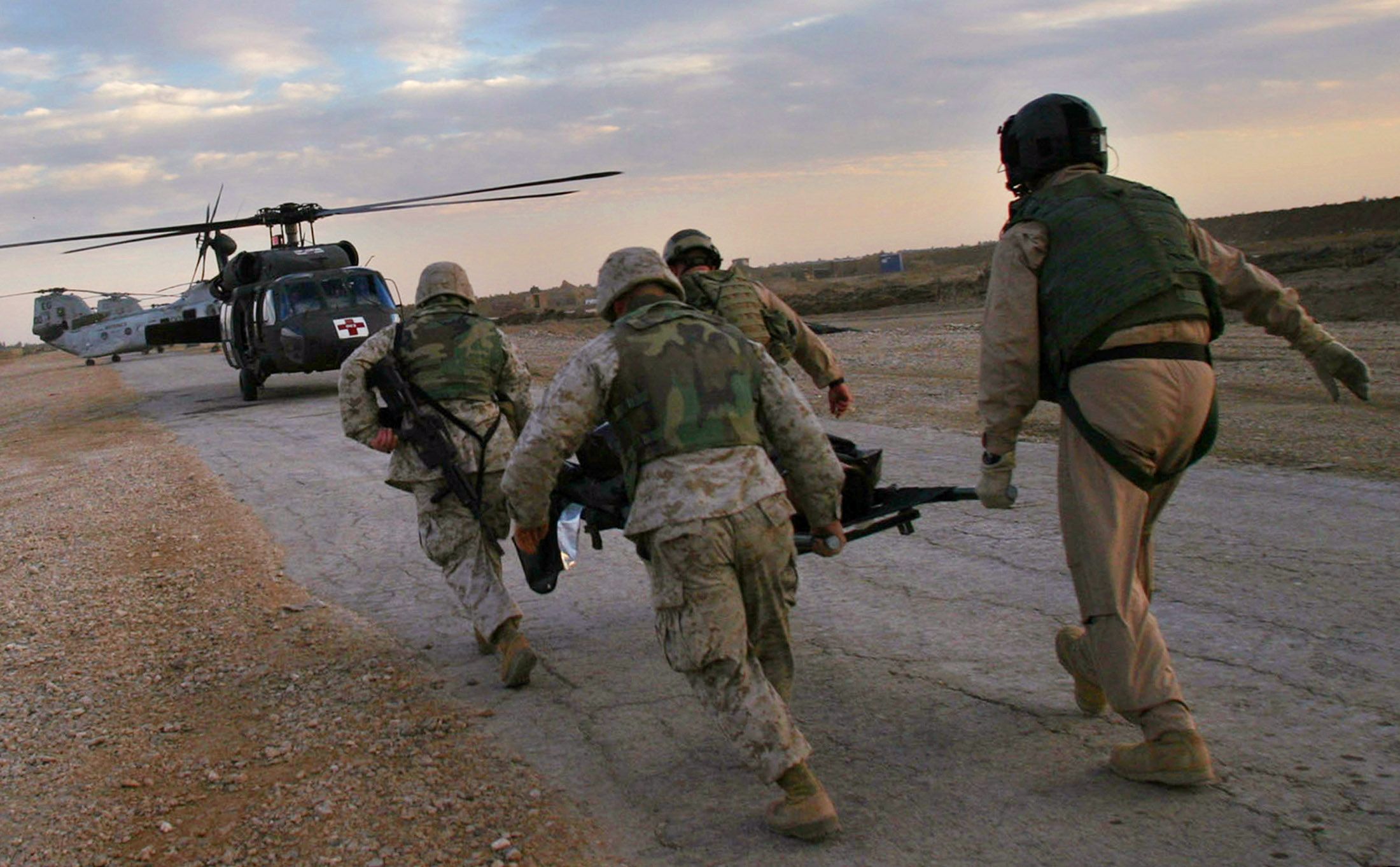 The U.S. military has deployed a unit of marines on the ground in Iraq to fight the Islamic State militant group (ISIS) in support of U.S.-led coalition efforts against the radical Islamists, it said on Sunday.
The decision comes after an ISIS rocket attack on Saturday killed one marine, Staff Sgt. Louis Cardin, at a coalition base near the town of Makhmour in northern Iraq. The military did not confirm the number of marines deployed.
The group of marines, from the 26th Marine Expeditionary Unit, will be added to the U.S. military personnel already in the country to advise and assist Iraqi and Kurdish forces battling the group in northern Iraq.
The unit is currently based with the U.S. 5th fleet in the Gulf, Red Sea, Arabian Sea and the Indian Ocean. The move to deploy a number of troops to Iraq is counter to President Barack Obama's pledge that there would be no "boots on the ground" in the battle against ISIS in Iraq.
In addition to U.S. air strikes in the country, there have been reports of U.S. ground involvement in both Iraq and Syria to score a number of defeats for the militant group in its self-proclaimed caliphate.
These include the assassination of ISIS's oil chief Abu Sayyaf and the capture of his wife in the Syrian countryside last May, as well as the liberation of some 70 hostages in a raid alongside Kurdish Peshmerga in northern Iraq in October.
U.S. Defense Secretary Ash Carter earlier this year announced a U.S. elite unit had been dispatched to Iraq tasked with capturing key ISIS targets. The secretive forces last month captured the head of ISIS's chemical weapons unit, identified as Sleiman Daoud al-Afari, in a raid in northern Iraq.