U.S. Detention Centers Quarantine More Than 2,000 Migrants Over Mumps, Other Outbreaks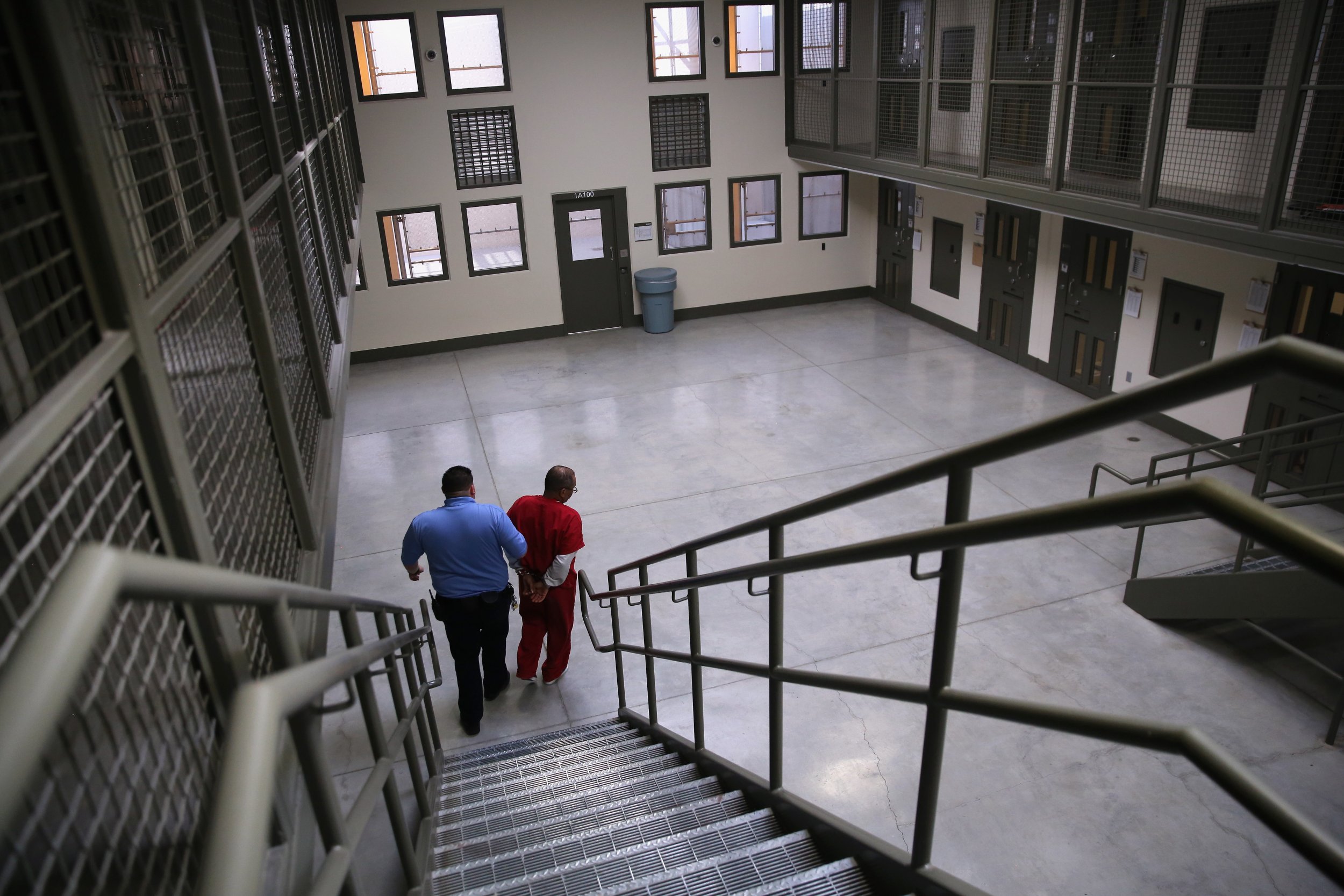 More than 2,000 detainees at immigration detention facilities across the country have been quarantined because of outbreaks of mumps and other contagious diseases.
In a statement to Newsweek, U.S. Immigration and Customs Enforcement agency spokesperson Brendan Raedy confirmed that as of March 7, there were a total of 2,287 detainees "cohorted for exposure to a detainee with a contagious condition," including mumps.
Raedy did not respond to a question from Newsweek on how many, if any, of those detainees had actually contracted mumps or another contagious disease before they were cohorted.
He said that "when a detainee is placed in what we refer to as 'cohorting,' this means that they were exposed to someone who has either been confirmed to have mumps, or someone who is suggestive of mumps (and are still undergoing testing for mumps,) or they were exposed to someone who is determined by the health department to have probable mumps (meaning they are symptomatic and were exposed to a lab confirmed person)."
Raedy also explained the "requirements or management of asymptomatic detainees who were exposed to a person with confirmed, probable, or suspected mumps (those in quarantine or 'cohorted') are under restricted movement until 25 days have passed after the most recent exposure."
One detainee, Christian Mejia, told Reuters of how he had hoped to be released from ICE detention at the Pine Prairie processing center, where he was being held after he found a lawyer to help him in his bid to seek asylum in the U.S. But a mumps outbreak in January changed all that, forcing hundreds of detainees, including, Mejia, 19, to be put on lockdown for weeks.
"When there is just one person who is sick, everybody pays," he told the news agency.
During the lockdown, Mejia's attorney was not allowed into the ICE facility, but his court case continued regardless and on February 12, a judge ordered that Meija be deported back to his home country, Honduras.
In the past 12 months, Raedy said the ICE Health Service Corps (IHSC) was notified of public health investigations in 51 detention facilities that house ICE detainees for mumps, varicella (chickenpox,) and influenza.
He said those investigations covered 236 cases of confirmed and probable mumps, as well as 16 suspected mumps cases.
Meanwhile, Raedy said that in 2018, there were 423 cases of detainees with influenza and 461 cases of detainees with chickenpox documented.
The numbers are striking, given that from January 2016 to February 2018, IHSC had seen "zero cases" of mumps, with 73 cases of chickenpox and 34 cases of influenza.
Last week, Newsweek reported that nearly 200 people at immigration detention centers in Texas alone had come down with the mumps since last October.
According to the Texas Department of State Health Services, there had been at least 186 mumps cases diagnosed in federal immigration-related facilities in Texas since October.
ICE detainees made up only a portion of those affected, however, with ICE spokesperson Carl Rusnok telling Newsweek on Wednesday that the immigration agency had seen only 27 mumps cases at its facilities in Texas as of February 14. He added that, by now, "there are likely many fewer cases of mumps today."
Mumps is a contagious disease caused by the paramyxovirus. Though it is preventable with the MMR (mumps, measles and rubella) vaccine, which has a 97 percent effective rate, without the vaccine the virus can spread easily, including through droplets of saliva in the air.
While those affected by mumps typically recover within a few weeks, in rare cases, the virus can cause heart problems, as well as possible pregnancy complications. Symptoms of disease include headaches, muscle aches, fatigue, loss of appetite and the characteristic swelling of salivary glands.
This article has been updated to include a statement from the U.S. Immigration and Customs Enforcement agency.