A U.S. diplomat has formally apologized for thousands of stranded Afghan citizens in the United Arab Emirates (UAE) after promising to grant them refugee status.
The official, who has not been publicly identified for confidentiality reasons, vowed that the United States will try and expedite them for visas as quickly as possible. However, they did acknowledge some potential setbacks, such as the sheer number of those waiting to get approved.
"I told them that I was really sorry it was taking so long and I was as frustrated as they were, frankly," the official said. "But I also asked for their understanding of how hard we've been working to get the systems going."
However, some people, those waiting on visas and those trying to help them, are tired of waiting after months of uncertainty.
"The problem is nobody knows what's going on," nonprofit Rise to Peace founder Ahmad Shah Mohibi said. The organization helps those stranded in the UAE as they wait for U.S. visas.
Newsweek has reported on the Afghan resettlement advances and problems that the U.S. has experienced since the Taliban took over the country in 2021. Operation Allies Welcome was established by the Biden administration to grant visas to Afghan allies, such as interpreters and diplomats who fled the country after the takeover.
In February, Operation Allies Welcome announced that all of the refugees stationed at U.S. military bases had transferred out of the bases and into communities. The 84,600 refugees included "Afghan nationals, American citizens, and Lawful Permanent Residents," although they still face challenges integrating themselves into society such as finding stable employment and affordable housing.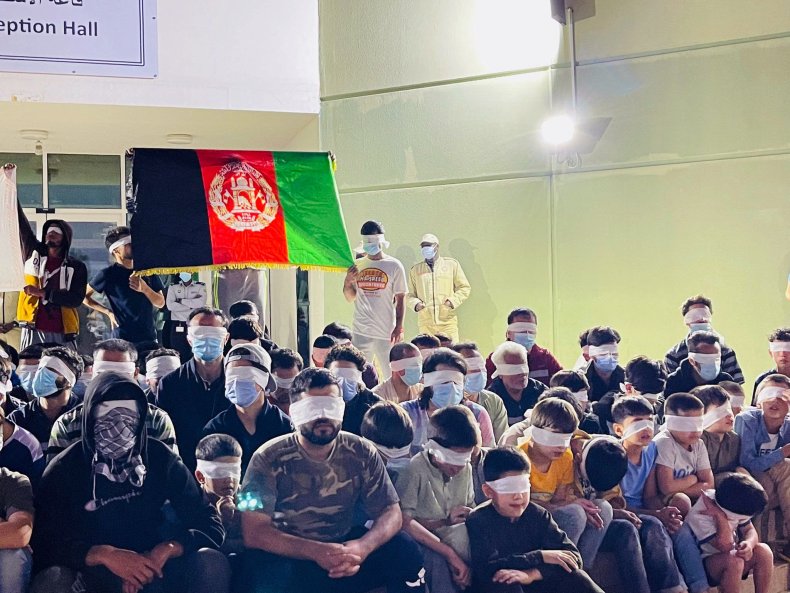 "The U.S. wanted them off the bases because it was too expensive to be on the bases, but now they're all in hotels, a lot are still in hotels, a lot are not in permanent housing," Homes Not Borders Executive Director Laura Thompson Osuri told NPR. "Putting them in hotels is even more expensive and more scattered about."
The number of Afghan refugees not affiliated with Operation Allies Welcome given U.S. visas is unknown.
While thousands of refugees have been settled in the U.S., thousands of others are still waiting for their visas. More than 12,000 Afghan refugees remain in the UAE as U.S. officials try and calm escalating tensions. Many have begun protesting for answers and visas after waiting for months in crowded conditions. The unnamed official said the conditions have resulted in two measles outbreaks among the refugees since August.
"I mean, let me put it this way," the official told the Associated Press. "The U.S. process is complicated and difficult and time consuming. We are doing our best to speed it up."
Update 3/4/22, 10:34 a.m. ET: This article was updated with background information and additional comments.