U.S. Diplomats Urge Obama to Target Assad's Forces in Syria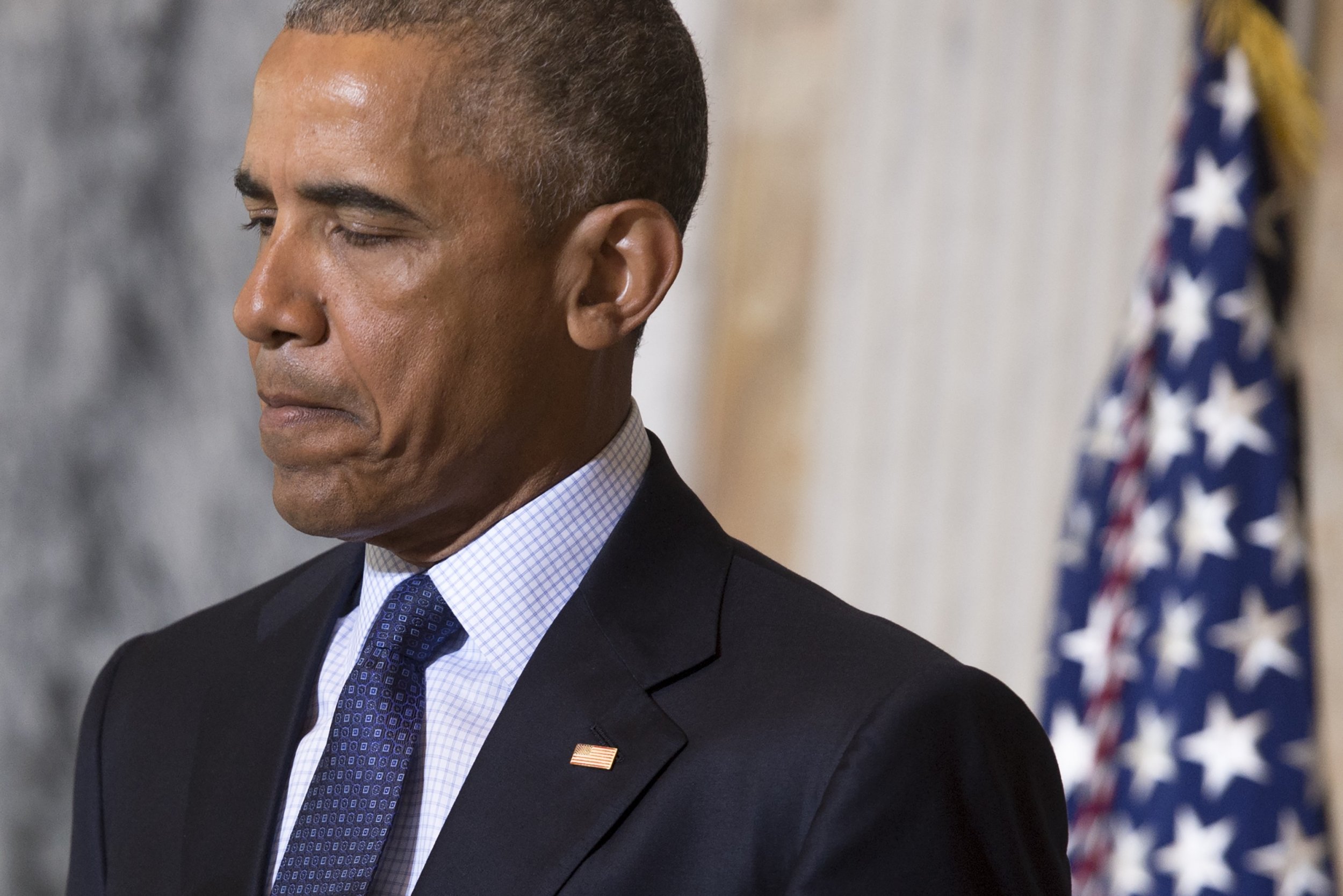 Dozens of U.S. diplomats have urged President Barack Obama to consider targeted strikes against Bashar Al-Assad's forces in Syria, claiming the Syrian president has consistently violated a purported ceasefire in the war-torn country.
A total of 51 diplomats signed the internal memo, a draft of which was seen by The New York Times, which argued that the current U.S. approach in Syria was cementing Assad's position of power. The signatories were almost all mid-level officials who have been involved in devising U.S. policy on Syria in recent years. While internal dissent memos are not uncommon in the State Department, the number of signatories is unusually large.
The destruction of the Islamic State militant group (ISIS) has characterized President Obama's foreign policy in Syria. The U.S. president has refused to be drawn into the Syrian civil war, which has pitted Assad's government against a plethora of rebel groups and claimed more than 400,000 lives since it began in 2011.
A State Department spokesman acknowledged the receipt of the memo but declined to issue further comment, the BBC reported.
A so-called cessation of hostilities, which U.S. Secretary of State John Kerry helped to negotiate, has been in place in Syria since February. The ceasefire ostensibly applies to the Assad regime and moderate rebel groups, but excludes extremist organizations including ISIS and the Al-Qaeda affiliate the Nusra Front.
Frequent violations of the ceasefire have been reported on both the government and rebel sides, however, and Assad's forces have bombarded the northern city of Aleppo in recent weeks as they seek to retake it from opposition groups. In a speech to the Syrian parliament earlier in June, President Assad vowed to "liberate each inch of Syria" from rebel control in apparent defiance of international efforts to mediate a truce.
The State Department memo said that Assad's violations of the ceasefire would negate any attempts at reaching a political settlement in Syria. Any threat of U.S. strikes against the regime would be complicated, however, by Russian support for Assad—the Kremlin has continued to back the government with airstrikes, which it says are targeting ISIS. The memo said it was not "advocating for a slippery slope that ends in a military confrontation with Russia" but that a credible threat of U.S. military action was the only way to deter Assad from further violations.