U.S. Drone Strikes Kill ISIS Militants in Afghanistan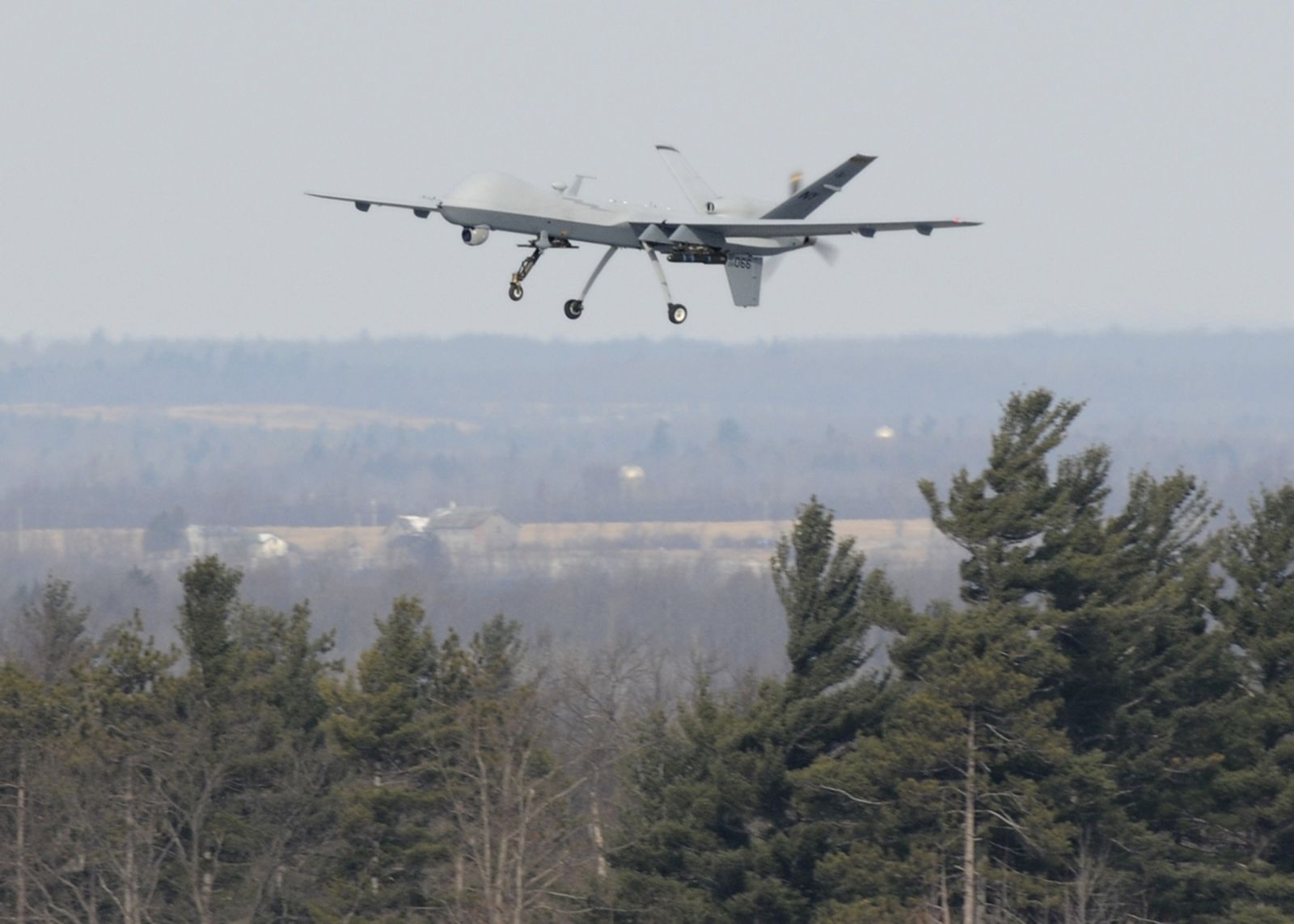 Up to 49 militants were killed in two strikes carried out in the eastern province of Nangarhar, according to Reuters, where ISIS-allied forces have reportedly established a foothold as they seek to challenge the Taliban's supremacy. Later reports added that one of those killed was ISIS's second-in-command in Afghanistan, Gul Zaman.
A spokesman for the provincial governor of Nangarhar described the strike as "the first and bloodiest drone strike on Daesh [ISIS] fighters in the area" in a sign that the U.S. are devoting resources and intelligence to tackling the group in Afghanistan.
Earlier this week, former Afghan prime minister Gulbuddin Hekmatyar endorsed ISIS and encouraged supporters of his political party, Hezb-e-Islami, to back the militants in their ongoing battle with the Taliban.
The Afghan Taliban's deputy leader sent a letter last month warning ISIS against recruiting in the country, stating that "jihad against the Americans and their allies must be conducted under one flag and one leadership."
Taliban leaders yesterday concluded peace talks with the Afghan government without any concrete resolutions, though hosts Pakistan said that talks would resume after the conclusion of the Islamic holy month of Ramadan in July.
Representatives of the U.S. and China also attended the talks in Murree, near Islamabad, with White House spokesman Josh Earnest welcoming the meeting as "an important step toward advancing prospects for a credible peace."
According to Daniel Brode, an ISIS expert from geopolitical analysts Max Security, the Taliban remains the biggest threat to stability in Afghanistan.
However, as the two militant groups compete for local recruits and Taliban hardliners disown the peace process, he believes violence could escalate and require further U.S. intervention.
"You have these negotiations proceeding and the hardliners within the Taliban are going to feel the need to intensify their operations, intensify their attacks both against civilian targets and military targets. This pushes ISIS to do the same because they are competing about who can be the most hardline. If this happens and this trend continues, the U.S. is going to feel the need to increase its operations even more," says Brode.
About 9,800 U.S. troops remain in Afghanistan, the majority of which are training Afghan forces. In 2011, the number stood at 100,000. Current plans are for the U.S. to draw down to an embassy presence by 2016.
U.S. drone strikes have targeted specific ISIS militants in Afghanistan before. In February, a strike in Helmand province killed Mullah Abdul Rauf, an ex-Taliban commander and former Guantánamo Bay detainee, who had recently pledged allegiance to ISIS.