U.S. Drops Its Biggest Non-Nuclear Bomb On ISIS In Afghanistan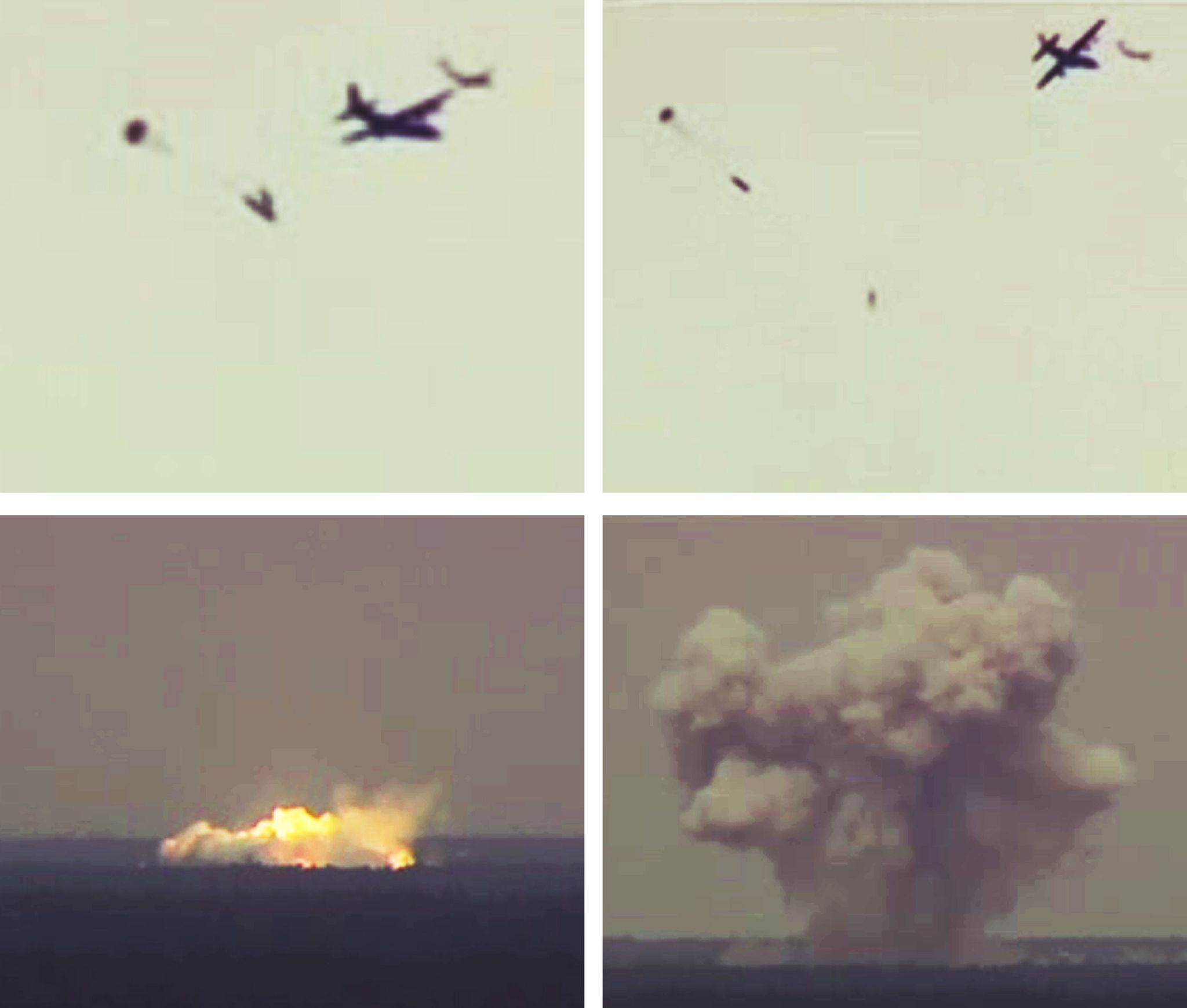 Updated | The U.S. dropped Thursday the largest non-nuclear bomb in its arsenal on positions held by the Islamic State militant group (ISIS) in Afghanistan.
Using an MC-130 aircraft, the U.S. Air Force dropped the GBU-43, known as the "mother of all bombs" or Massive Ordinance Air Blast (MOAB), on a system of caves in Afghanistan's restive Nangarhar province where fighters loyal to ISIS were believed to be hiding. The bomb contained 11 tons or 22,000 pounds of explosives, and Thursday marked its first ever use in combat, according to Pentagon spokesperson Adam Stump, who was cited in the Associated Press.
Related: U.S. Special Forces Soldier Killed in Afghanistan
"We have [an] incredible military. We are very proud of them and this was another very, very successful mission," Trump told reporters at the White House, according to The Hill.
Trump did not reveal whether or not he himself was personally behind the massive military action, but instead praised the military in its decision-making and execution of the bombing.
"Everybody knows exactly what happened," Trump added. "We have the greatest military in the world and they've done a job as usual, so we have given them total authorization. And that's what they're doing."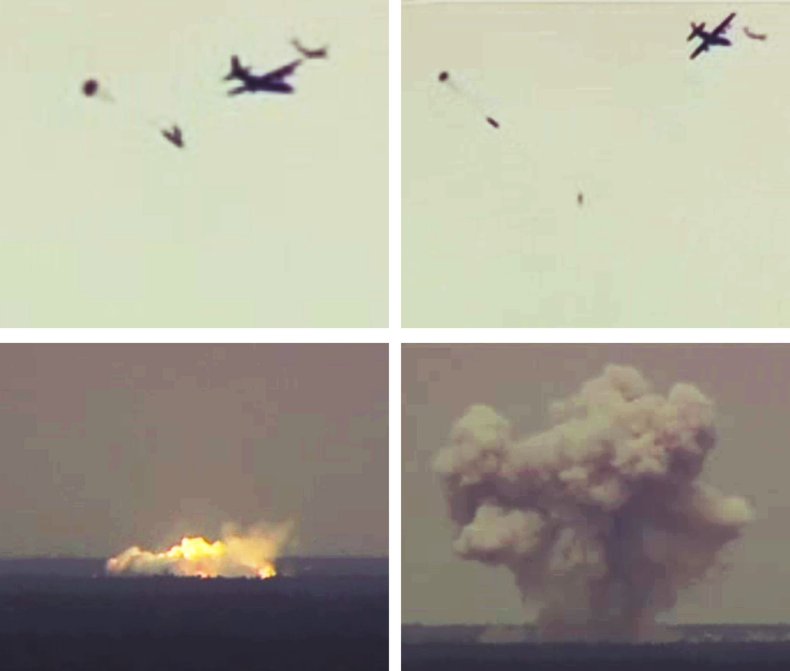 The GBU-43 was first tested in 2003 at Eglin Air Force Base in Florida and was soon moved to the Gulf for potential use after the U.S. invasion of Iraq earlier that year, according to CNN. U.S. military strategists considered using the weapon to intimidate the Iraqi army under then-President Saddam Hussein into surrendering as part of the U.S.' "shock and awe" tactic, according to the National Review. It was reportedly designed to wipe out massive infantry formations or to break through resistance surfaces such as armored bunkers and, as in Thursday's case, underground caves.
The heavy-handed strike came less than a week after a member of the U.S. Special Forces was killed Saturday battling ISIS militants in the same region.
The U.S. first entered Afghanistan after the 9/11 attacks in order to oust the Islamist government run by the Taliban. Most U.S. troops withdrew from the Central Asian nation by 2016 under former President Barack Obama; however, a force of around 9,800 remained to boost the efforts of local security forces in handling the ongoing insurgency. In recent years, hundreds of ISIS militants were believed to have taken territory in Afghanistan, where they have staged attacks against the local Shiite Muslim community, much like the jihadists did in Iraq. ISIS and the Taliban are opposed to one another.
This article was updated to reflect comments made by President Donald Trump in regards to the U.S. military's use of the Massive Ordinance Air Blast (MOAB).