U.S. Drug Prices to Rise in 2020 as Companies Prepare to Charge More for Ibrance, Xeljanz, 200 Others
Expect to pay more for some prescription drugs in 2020 as pharmaceutical companies such as Pfizer, GlaxoSmithKline PLC and Sanofi SA will institute a price hike on over 200 drugs beginning Wednesday, according to 3 Axis Advisors, a healthcare data analysis firm.
While the price hikes are expected to be less than 10 percent across the board, the entire list of drugs that will cost more in 2020 has yet to be released.
The breast cancer medication Ibrance and arthritis medication Xeljanz, both manufactured by Pfizer, are expected to be around five percent more expensive.
According to Reuters, Pfizer spokeswoman Amy Rose said that 43 percent of the drugs with increased pricing are sterile injectables. Some medicines will see an increase of less than $1.
Newsweek reached out to Pfizer for further comment but did not receive a response in time for publication.
GlaxoSmithKline is expected to raise prices on approximately 30 of its products, including the COPD and asthma medication, Ellipta, and the cancer drug, Zejula. Pharmaceutical manufacturer Sanofi is expected to increase the price of 10 of its drugs.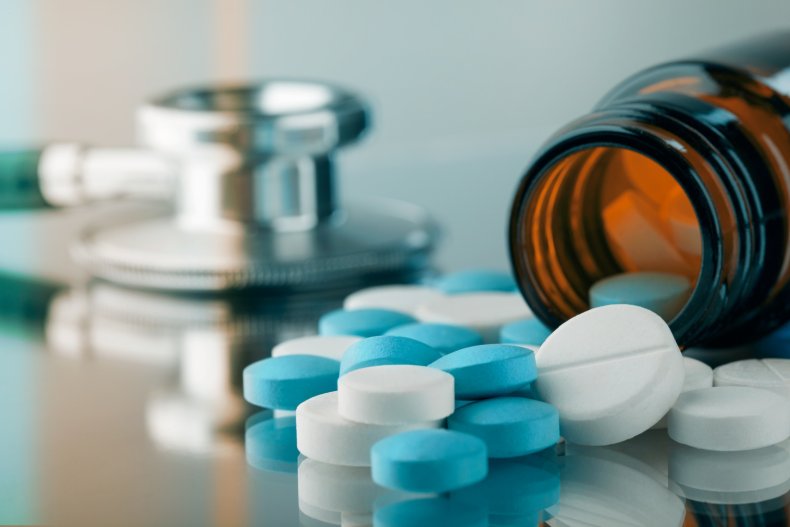 The pharmaceutical price hikes come just days after the Trump administration proposed a rule that would allow less expensive medicines to be imported from Canada.
"The FDA continues to assess and act on multiple opportunities to promote competition that can, in turn, help reduce drug prices and improve access to medicines for Americans," said Assistant Secretary for Health Brett Giroir in a December statement. "Our ultimate goal is to provide a robust program that clearly lays out procedures to import drugs that could provide lower prices while also maintaining the high quality Americans expect."
But in a July statement, pharmaceutical representation firm Innovative Medicines Canada said "Canada cannot supply medicines and vaccines to a market ten times larger than its own population without jeopardizing Canadian supplies and causing shortages."
Even though Trump promised to lower prescription drug prices by the 2020 election, none of his proposals have yet to be signed into law. There is still no federal law that provides a price cap on prescription medication. Some medications are not covered by insurance plans, forcing some Americans to go without their medication. Consumer Reports claimed in December that 23 percent of Americans chose not to fill a prescription in 2019 because it cost too much.
Some Democrats, led by 2020 presidential candidate Senator Bernie Sanders, have proposed a Medicare for All bill which they claim would substantially lower the price of prescription drugs.
Sanders' platform calls for the price of prescription drugs to be cut in half, with Medicare being allowed to negotiate with large pharmaceutical manufacturers to get a better financial deal. Drugs would also be imported from Canada and other countries at a lower cost.