U.S. Economy Is Bouncing Back and Lockdowns Aren't Necessary, Fed President Says
St. Louis Federal Reserve President James Bullard said there's no need for lockdowns because the U.S. economy is bouncing back.
Bullard said while lockdowns were "appropriate at the initial phase" of the coronavirus pandemic, governments now know more, "about which situations are dangerous and which are not so dangerous, so you can have more granular policy that mitigates risk."
"You don't need to shut down businesses that you don't need to shut down," he told Reuters on Thursday.
Bullard's comments come in opposition to Minneapolis Fed President Neel Kashkari's views. On August 7, Kashkari called for a six-week nationwide lockdown to "crush" the outbreak, which would save both the economy and many lives affected by the virus.
"If we aren't willing to take this action, millions more cases with many more deaths are likely before a vaccine might be available," Kashkari wrote in an op-ed published in The New York Times.
Kashkari declined Newsweek's request for comment.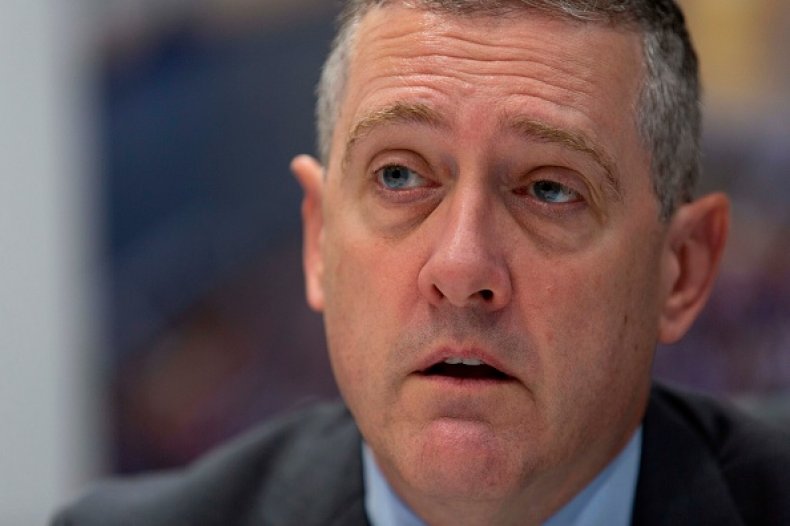 Bullard predicts that the U.S. economy will recover better than predicted as businesses and officials learn to manage economic behavior.
"There is a lot of ability to mitigate and proceed, and most of the data has surprised to the upside.… So I think we are going to do somewhat better," Bullard said. "I expect more businesses to be able to operate and more of the economy to be able to run... successfully in the second half of 2020."
As unemployment spiked and the stock market crashed during the beginning of the global health crisis, the Fed cut interest rates to zero in March. Trillions of dollars were also rolled out to support the economy.
The Fed hopes to begin encouraging borrowing and spending activity to boost the economy. However, Bullard said this won't happen until COVID-19 is no longer a public health threat.
"At least for now expectations are that the Fed will stay where we are for a very long time," Bullard said. "The idea that you want to stimulate things presupposes that the virus has gone away."
Bullard is optimistic about the comeback of the economy. He said he expects the U.S. economy to shrink 4 percent this year, compared with a lower 6.5 percent his colleagues predicted in June.
08/21/20, 9:52 a.m. ET: This story was updated to include that Kashkari declined to comment.