Despite Donald Trump, Americans Believe Economy Is Strong, New Poll Shows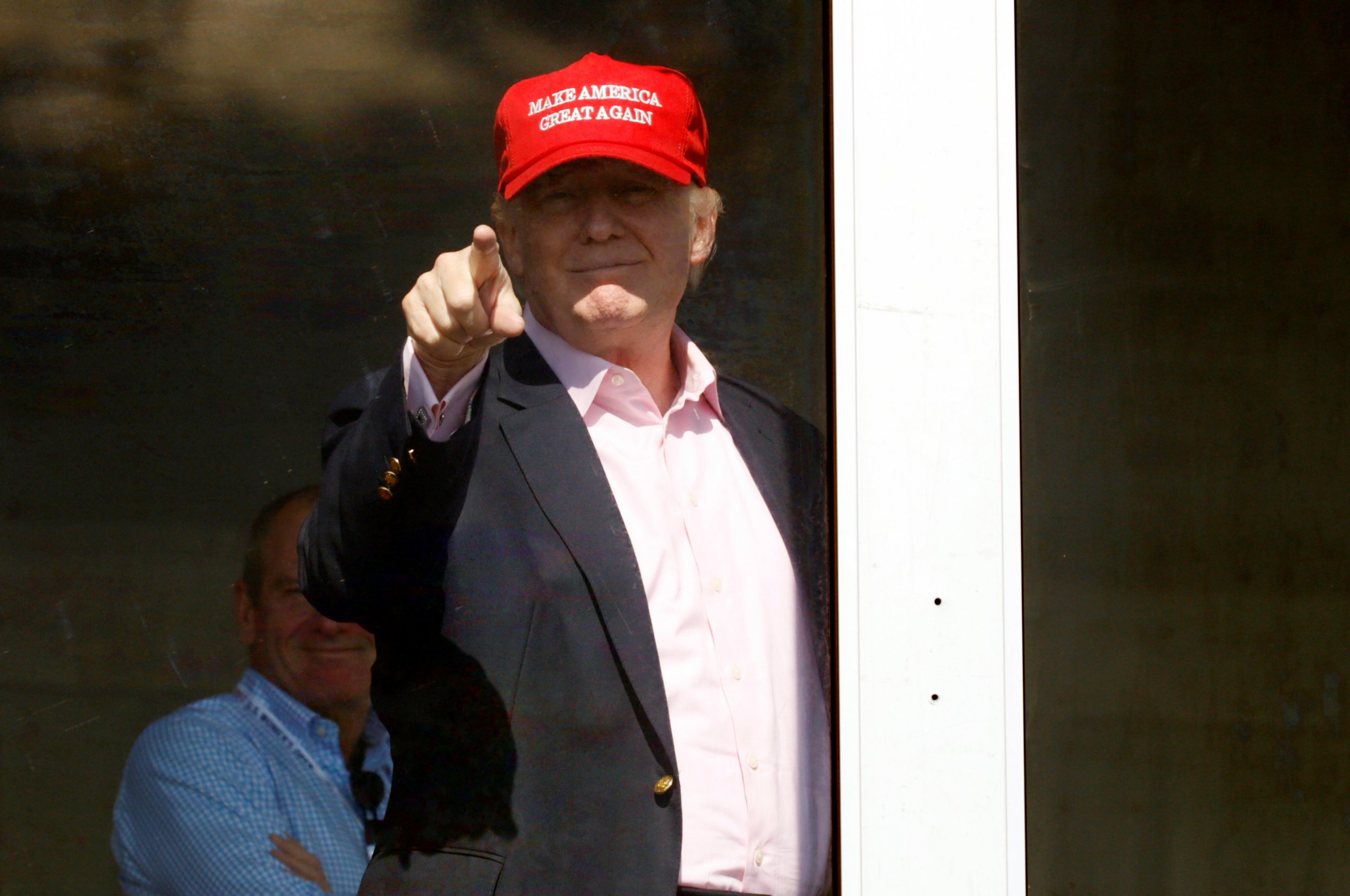 Americans believe the economy is doing just great, but not because of President Donald Trump.
A new poll found a strong majority have renewed faith in the U.S. economy, yet they largely do not credit the Republican for their improved mood, despite the billionaire's campaign promises and the credit he's taken for positive reports, Bloomberg's National Poll released Monday morning showed.
A full 58 percent claimed their careers and financial dreams were improving—a number that tied for the record high in the poll's four-year history—while a majority believed the stock market would continue its meteoric rise for the rest of the year. Thirty percent said they did not share that belief.
The poll results also reflected poor approval ratings for Trump, much like several others released recently.
Forty percent approved of Trump's work, compared with 55 percent who disapprove, while 61 percent believe the country is off track. The last two percentages are each up 12 points since December, according to Bloomberg.
The economy, which Trump made his signature issue along the campaign trail, was the area in which the president made the strongest showing, but the numbers weren't particularly high. Only 46 percent approved of his work on the economy, and 44 percent disapproved. Forty-seven percent said they approved of his jobs creation efforts.
The U.S. stock market has seen tremendous growth of late—it has been dubbed the "Trump bump"—but economists and Wall Street have have estimated the economy will not grow more than roughly 2 percent by the end of the year, The New York Times reported earlier this month.
Going past Trump's overall approval rating, the poll touched on five different topics—job creation, economy, immigration, international relations, trade deals and health care—and Trump did not receive majority support in any of them. In particular, 55 percent disapproved of Trump's work on immigration, and 58 percent panned his diplomacy efforts.
Health care, another signature of Trump's campaign, was perhaps the biggest body blow to the president. Sixty-four percent disapproved of Trump's work on the issue, while 28 percent approved. The president has yet to score a major legislative victory, and the Republican-led Senate has not scheduled a vote on its Obamacare repeal-and-replace bill. What the public has seen of the bill has scored very poorly in polls.
The low approval ratings caught Trump's ire Sunday, specifically an ABC/Washington Post survey that indicated his 36 percent job approval was the lowest for any president in 70 years after six months in office.