U.S. Economy Has 'Peaked' and Will Slow Down, Economists Say, Despite Trump's Projections
Several economic analysts and the U.S. Federal Reserve say the country is on the verge of a slowdown, with growth having "peaked" despite bold and self-serving predictions from the Trump administration.
The U.S. economy recorded one of its best six-month stretches over the past decade coming off a 4.2 percent growth rate in the second quarter and the Commerce Department reporting the U.S. GDP expanding at a 3.5 percent annual rate in the third quarter. But analysts told the Wall Street Journal the strong economy may have already hit its top marks despite lofty White House predictions.
"We think U.S. growth may have just peaked," said Michael Gapen, chief U.S. economist for Barclays Capital, a bank which is among Wall Street's slowdown predictors. Gapen noted that both consumer spending and government spending will drop off in the coming months. He tied the past few months of increased consumer spending to the now-fading boost from income tax cuts.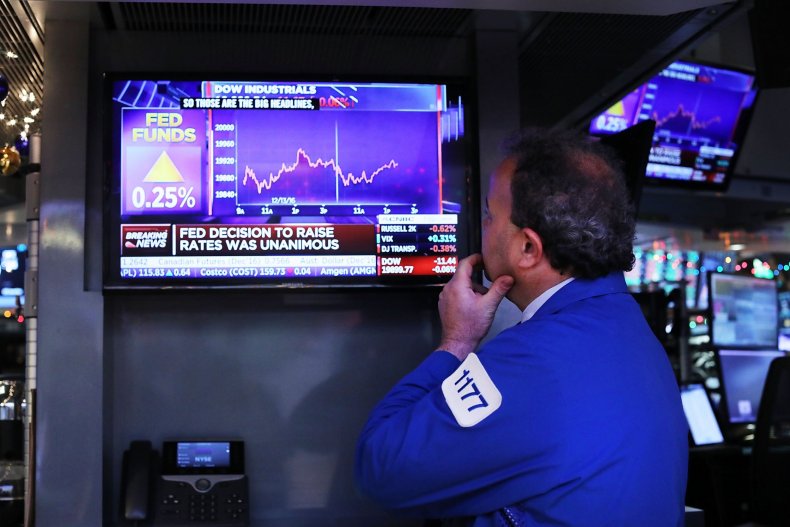 Beth Ann Bovino, an S&P Global Ratings economist, said one major "worry" is a drop in business investment rates after it grew at an 11.5 percent rate in the first quarter. Bovino predicted a potential decrease in investments in physical structures such as oil-and-gas rigs after government spending temporarily boosted investments in many industries. "Businesses got a nice big check from Uncle Sam."
The slowdown prediction among economists and the Federal Reserve comes despite a 3.7 unemployment rate -- the lowest since 1969 -- as well as an 18-year high in consumer confidence.
Devina Rankin, chief financial officer at Waste Management Inc., agreed "the economy is probably at a peak."
Gapen tied the stock market's recent slide to investors becoming more wary of the coming economic slowdown under the Trump administration. Despite third quarter earnings growth, several executives have placed doubts on the White House projection of sustained 3 percent growth.