U.S. Economy Has Lot of Jobs, But Americans Can't Do Them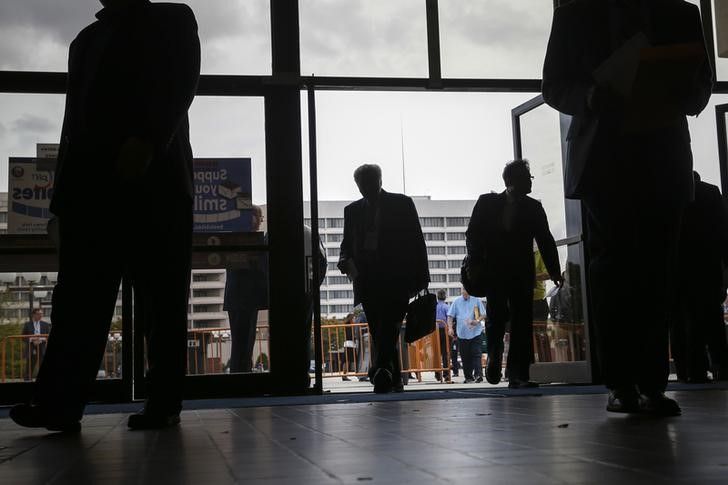 WASHINGTON (Reuters) - U.S. job openings surged to a 14-year high in February but a steady pace of hiring suggested employers are having trouble finding suitable workers, a trend that could put upward pressure of wage growth.
Job openings, a measure of labor demand, increased 168,000 to a seasonally adjusted 5.1 million, the Labor Department said in its monthly Job Openings and Labor Turnover Survey on Tuesday. That was the highest level since January 2001.
Hiring was little changed at 4.9 million in February, leaving the hiring rate steady at 3.5 percent.
"We interpret the combination of rising job openings and slower hiring as a potential sign of increased mismatch between the needs of employers and the skills of available workers," said John Ryding, chief economist at RDQ Economics in New York.
This implies employers will need to raise wages, whose growth has been tepid despite a sharp pick-up job gains.
The so-called JOLTS report is one of the indicators being closely watched by Federal Reserve officials as they contemplate raising interest rates this year.
The U.S. central bank has kept its benchmark overnight interest rate near zero since December 2008.
While employment growth braked sharply in March after 12 straight months of job gains above 200,000, the JOLTS report indicated that the labor market remained on solid ground.
The number of unemployed job seekers per open job fell to 1.70 in February, the smallest since November 2007. The ratio was at 1.81 in January.
"The progress in this metric is consistent with other assessments of labor markets, which suggest U.S. labor markets have almost made up the ground they lost during the recession," said Jesse Hurwitz, an economist at Barclays in New York.
"We expect labor markets to continue to improve, but at a more moderate pace than in recent months."
The JOLTS report showed a slower pace of layoffs in February, with the layoffs and discharges rate slipping to 1.1 percent from 1.2 percent in January.
But the quit rate, which the Fed looks at as a measure of confidence in the jobs market, dipped to 1.9 percent from 2.0 percent in January. It, however, remains well above the 1.3 percent touched during the recession.
"These upbeat JOLTS figures combined with more timely data on jobless claims and employment from a number of business surveys suggest that the labor market should be holding up better than implied by the disappointing March payroll report," said Daniel Silver, an economist at JPMorgan in New York.