U.S. Election: Donald Trump and Bernie Sanders Win New Hampshire Primary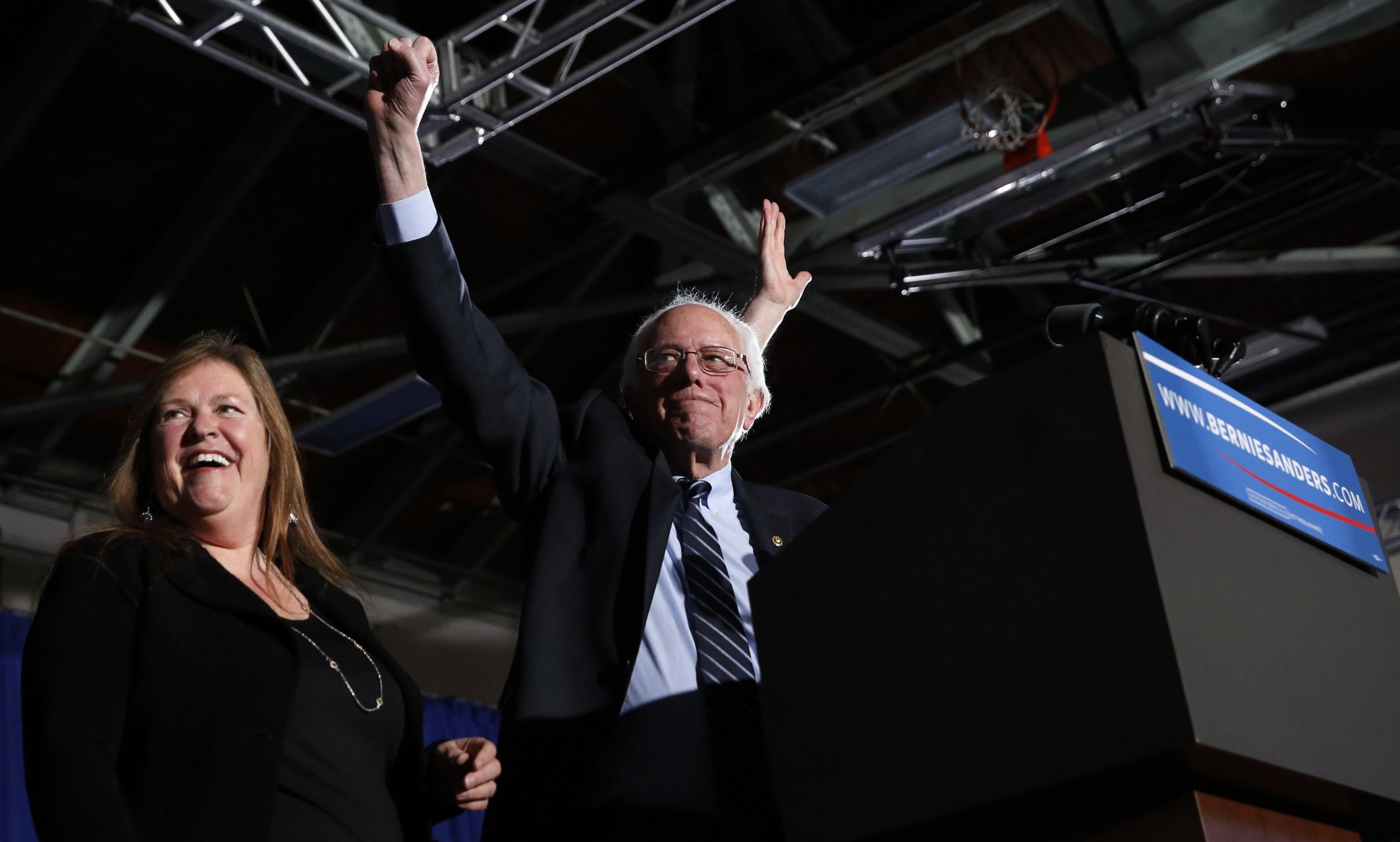 Democratic candidate Bernie Sanders secured a decisive victory over Hillary Clinton as did Republican Donald Trump over Ted Cruz in the New Hampshire primary on Tuesday, as the race to become their respective parties' nomination reached its second state.
Trump is set to receive double the number of votes for the next Republican candidate while Sanders defeated Clinton by a substantial margin, the BBC reported. After 80 percent of votes had been counted, Sanders had a 20 percentage point lead over Clinton. The final results and margins between the candidates are yet to be announced.
In the Republican vote, Ohio governor John Kasich placed second with Cruz, former Florida Governor and brother of former U.S. President George W. Bush, Jeb, and Florida Senator Marco Rubio battling for third.
Trump, 69, said in his victory speech: "We don't win with anything. We are going to start winning again. We are going to win so much, you are going to be so happy. We are going to make America so great again. Maybe greater than ever before."
Sanders, in his speech, pledged to focus on boosting income equality, giving a free education to all and the banking sector.
"What the people here have said is that given the enormous crises facing our country, it is just too late for the same old, same old establishment politics and establishment economics," he said.
Until recently, both men were considered to be outsider candidates but billionaire Trump has converted strong poll numbers into a primary win while Bernie Sanders continues to ride a wave of voter frustration after nearly tying with Clinton in Iowa and now defeating her comfortably in New Hampshire.
Clinton remains the favourite for the Democratic nomination but Tuesday's result showed that it will not be as easy as many expected. The Republican campaign has also seen two victors in the first two states, with Texas Senator Ted Cruz winning in Iowa.
Rubio, who had finished a strong third in Iowa, apologized to his supporters on Twitter after a poor debate performance on Saturday where he failed to respond to criticism from fellow candidate and New Jersey Governor Chris Christie. "Our disappointment tonight is not on you. It's on me. I did not do well on Saturday night. So listen to this, that will never happen again," he wrote.
The Republican and Democratic contests move on to the states of South Carolina and Nevada next.