Joe Biden Overwhelmingly Favored Over Donald Trump by Europeans: Poll
People across Europe would overwhelmingly back former Vice-President Joe Biden instead of incumbent President Donald Trump in the U.S. elections, according to the latest polls.
Based on data gathered from 13 countries by Europe Elects, respondents who favor the Democratic candidate for the White House average at 71 percent. From the organization's research, an average of only 14.5 percent prefer Trump for president.
Polls varied on whether they gave voters the option of remaining undecided or choosing another candidate, such as Libertarian Jo Jorgensen, Green Howie Hawkins or independent Kanye West.
The questions pollsters put to voters also differed from country to country with some European nations asking for a clear hypothetical voting intention while others asked people who they would prefer to win.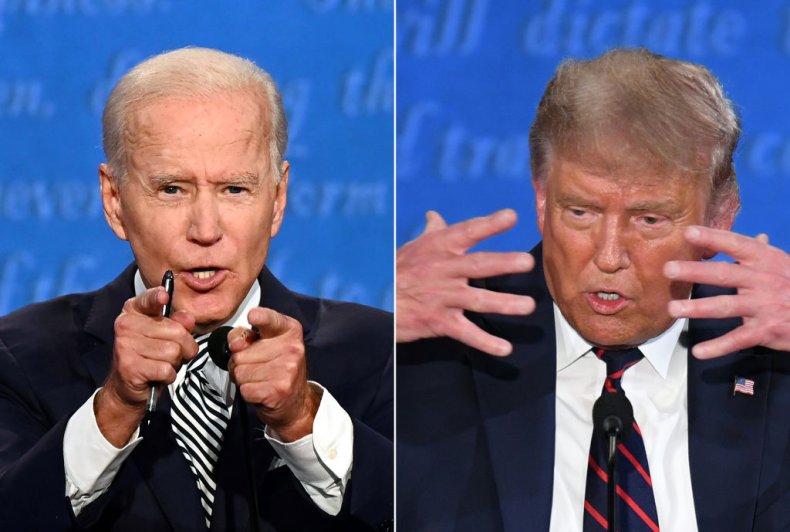 Meanwhile, Europe Elects said they could not find available national polling data in several non-member states as well as 30 percent of the EU electorate, including Poland, Romania, Portugal, Czechia, Slovakia, Slovenia, Bulgaria, Luxembourg, Malta, Lithuania, Estonia, Latvia, Southern Belgium and Ireland.
While, the polling only shows a snapshot of Europe, a solid trend has emerged in the countries which were surveyed, showing a clear majority in favor of Biden.
Which candidate would Europeans vote for?
For hypothetical intentions in Belgium, the Kieskompas research institute found that those in Flanders, the country's northern region, would pick Biden (68 percent) over Trump (14 percent). Meanwhile, 11.9 percent would choose other candidates and 5.9 percent were unsure of their voting preference. With only two choices, this translates to 72 percent for Biden and 14 percent for Trump.
Kieskompas also surveyed the Netherlands, finding that 65.6 percent of the Dutch electorate would vote for Biden compared to 16.5 percent backing Trump. At least 12 percent would pick another candidate while 6 percent were unsure.
Like northern Belgium, the race would translate to a landslide victory for the Democratic candidate Biden in the Netherlands, winning by 70 percent to Trump's 18 percent.
In Greece, theProRata polling agency asked voters: "If U.S. presidential elections were being held tomorrow, you were eligible to vote and you had to choose between the following two candidates, who would you choose?"
The pollster found that 71 percent would pick Biden on November 3 and only 15 percent would vote for Trump. While it was not possible to vote for "Other" in this survey, those who chose "Don't know" numbered 14 percent, and excluding them, the results would yield a 83-17 percent victory for the Democrat.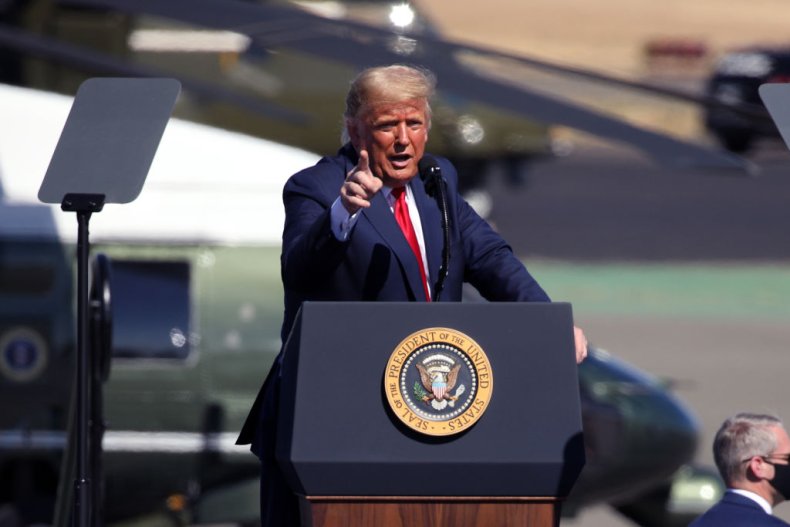 In Finland, the pollster Kantar TNS found that 75 percent would want Biden to win the election while only 10 percent favor Trump. This leaves 3 percent choosing other candidates and 12 percent remaining undecided. So Biden would score another victory with 85 percent to Trump's 11 percent.
Gallup Schweiz found that 63 percent of Swiss voters would back Biden and 13 percent would support Trump, while 24 percent would not know or would vote for another candidate.
Who would Europeans like to win the U.S. election?
YouGov conducted the most wide-reaching poll across seven different countries, asking voters: "Who do you want to win the U.S. presidential election in 2020 and become the next president of the United States?"
The total tally includes undecided or uncertain voters, meaning the percentage of Trump and Biden supporters will not equal 100 percent.
YouGov's survey asked voters in the UK who they would like to see in the White House for the next presidential term and here, Trump's support was quite meagre.
The poll found that 61 percent of voters in the United Kingdom would like to see Biden win, with just 13 percent supporting Trump and 26 percent remaining undecided.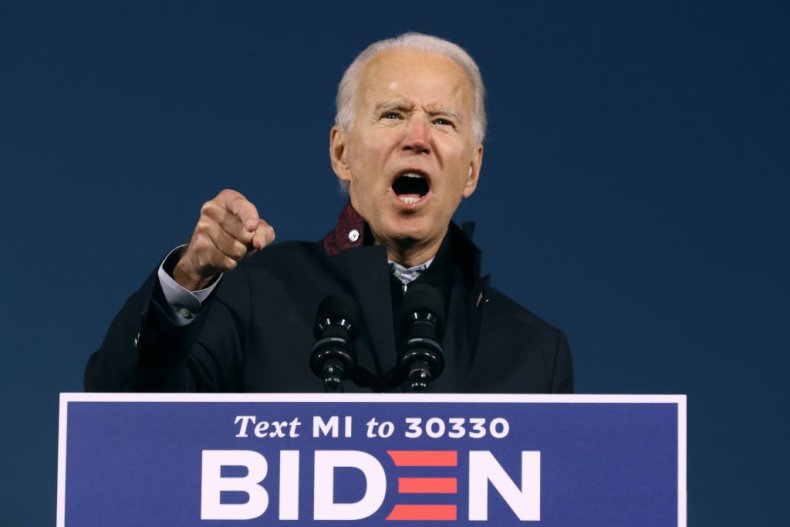 In Germany, 71 percent responded to the YouGov survey saying that they would like to see Joe Biden win the election, compared to 11 percent backing Trump.
Another poll in Germany, Forschungsgruppe Wahlen, found that 86 percent of the electorate favored Biden over Trump. Only 6 percent would like to see Trump win the election.
In France, YouGov found that only 14 percent of voters favor Trump compared to 64 percent for Biden.
YouGov also surveyed was Spain, where 16 percent of voters chose Trump but 69 percent said they would like to see Biden as the new president.
Trump garnered the most support in Italy but even here, YouGov's results showed just 20 percent backing the incumbent president. Meanwhile, Biden was backed by 58 percent of Italian voters.
In Sweden, only 18 percent would like to see Trump winning the election, with 65 percent of voters supporting his opponent, according to YouGov.
But the lowest support for Trump was found in Denmark, according to YouGov. Only 6 percent of voters would like to see the incumbent win the election and 80 percent say the same about Biden.
In Austria, Research Affairs conducted a poll which found that 83 percent back Biden compared to only 17 percent of decided voters that support Trump.