U.S. Embassy Beijing Blast Latest: Explosion Reported in Chinese Capital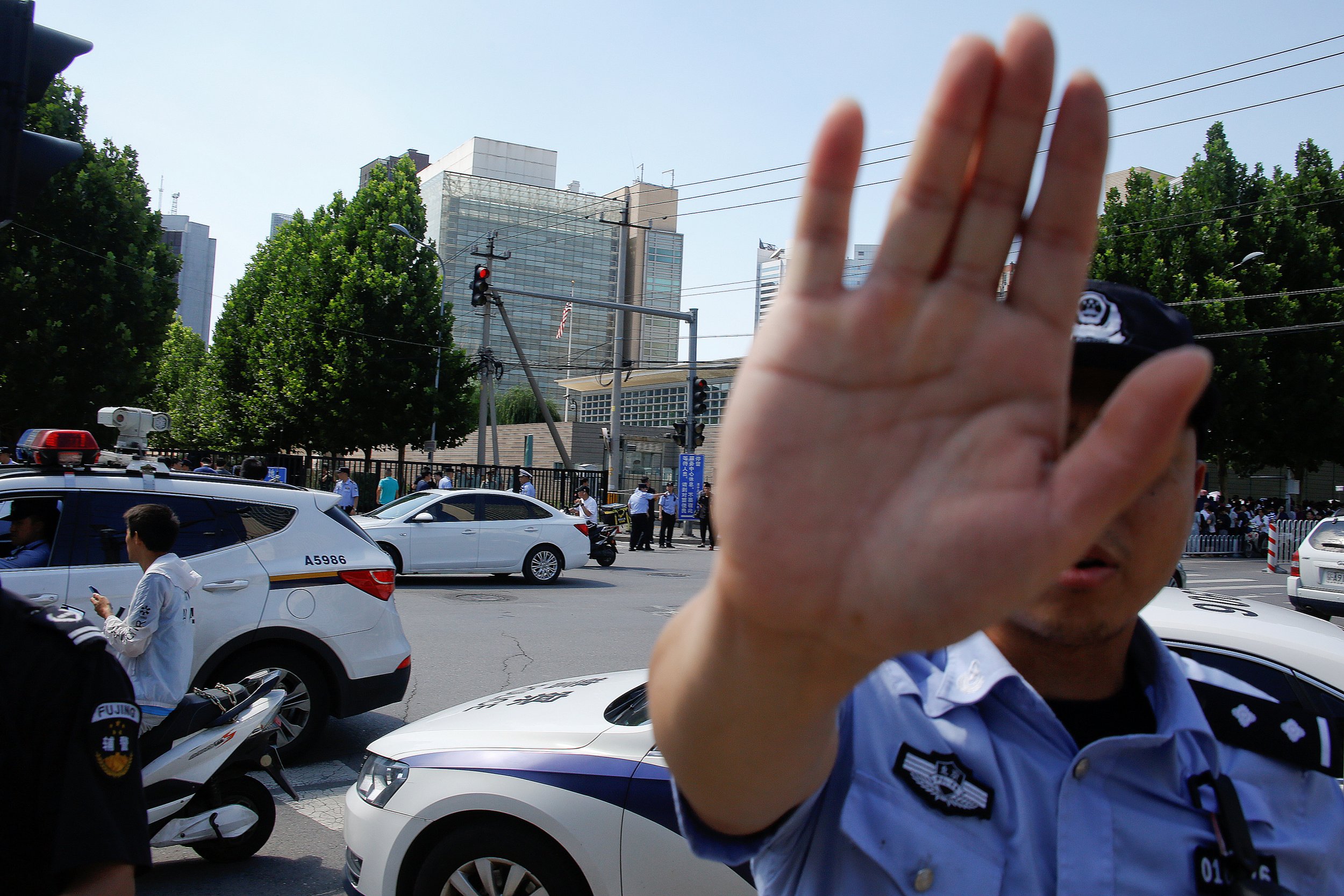 An explosion outside the U.S. Embassy in Beijing on Thursday left one person injured. The blast occurred around 1 p.m. local time and was heard several blocks away from the scene, The New York Times reported.
A spokesperson for the U.S. Embassy told CNN's Jamie Tarabay that one person detonated an explosive device at the southeast side of the embassy compound, and was reportedly the only one injured in the explosion.
Authorities said that the man injured his hand in the incident but is still alive and was taken to the hospital for treatment. The suspect, who was identified only by his last name, Jiang, is 26 years old and from Inner Mongolia, reported Sky News Asia correspondent Tom Cheshire.
According to Reuters, Beijing police are saying that the detonated explosive was nothing more than a "firework device."
The Chinese state-run Global Times reported earlier in the day at the same location people witnessed authorities taking away a woman who was "spraying gasoline on herself" in a "suspected self-immolation" attempt outside the embassy complex at around 11 a.m. Beijing time.
The state-owned news site said it was not known whether the incident was related to the explosion, which occurred a short while later.
Witnesses have posted images of thick smoke engulfing the building in the Chaoyang District to Twitter.
Shri Acquino Vimal, deputy chief of mission at the Indian Embassy in Beijing, said there was a "low, short-intensity blast" at approximately 1 p.m. The Indian Embassy is located 492 feet from the U.S. Embassy.
Mentions and postings about the explosion on Weibo, a popular Chinese social media platform, were quickly censored and removed.
Chinese foreign ministry spokesperson Greg Shuang said that authorities handled the isolated incident in a timely and appropriate matter.
The U.S. Embassy in Beijing was opened on August 8, 2008. It is currently the third largest American diplomatic mission in the world.
This is a developing story and will be updated as more information becomes available.