U.S. Israeli Embassy Left Red-Faced After Wine Gift Choice for Anti-Settlement Group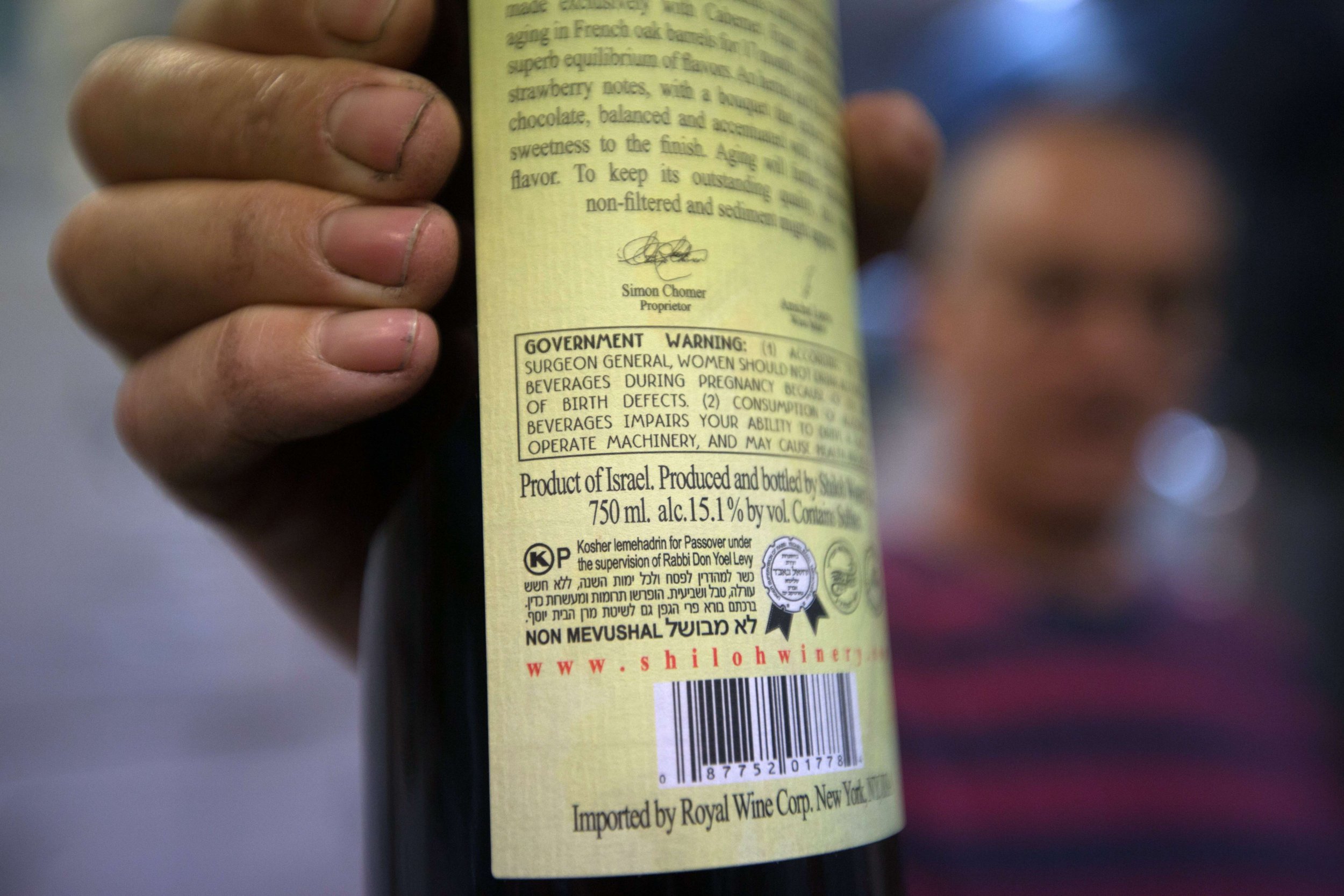 As the Italian wine proverb: nella botte piccola c'è il vino buono suggests, good things come in small packages. But for the U.S. Embassy in Tel Aviv, its small gift baskets sent ahead of the Jewish New Year, or Rosh Hashanah, came with more diplomatic baggage than most.
Washington's representative in Israel sent bottles of wine to many organizations in the country from territories that its own government regularly rails against: Jewish settlements in East Jerusalem and the West Bank.
In the basket was a cabernet sauvignon from the Zion Winery, located in the Mishor Adumim settlement east of Jerusalem, according to Reuters. The embassy told the news agency that the contents of the basket had not been verified before they were sent out, as they had been purchased from an independent vendor who filled the baskets.
The diplomatic slip was only made worse when it was revealed that one of the recipients of the gift basket containing settlement produce was Peace Now, an anti-settlement organization that monitors the Israeli government's settlement policies and activities in East Jerusalem and the West Bank.
Much of the international community regards Israel's settlement enterprise in these territories, where the Jewish settler population now numbers more than 400,000, as a violation of international law. The European Union caused a firestorm in Israel last year when it ruled that products from the settlements must be labeled if they are to be traded within the bloc.
The Palestinians view the settlements as an obstacle to peace as they have earmarked these territories for any potential future state. While Israel sees these territories as the ancient homeland of the Jews, referring to the West Bank by the biblical names of Judea and Samaria.
A key ally of Israel, the U.S. has maintained Israel's right to its security, signing off a record amount of military aid last week. But it has criticized Israel's continued settlement activity, with the Obama administration speaking of "deeply troubling trends" on the ground. Settlement construction starts have also increased by 40 percent in the first six months of 2016.