War looms between Russia and Ukraine after a mass buildup of Russian troops along the Ukrainian border and a week full of missteps by Western governments to support Ukraine. This has led the U.S. State Department to order all family members of its embassy in Ukraine to evacuate, and it said non-essential personnel could also leave the country at the U.S. government's expense.
The gaffes from Western governments stretch from Germany to the U.S. It ranges from President Joe Biden's comments that had to be backtracked by the White House to Germany ultimately not giving arms to Ukraine and the German Navy commander stepping down after saying Russian president Vladimir Putin deserved respect.
While addressing a possible Russian invasion of Ukraine, Biden at a news conference on Wednesday said Western allies weren't in lockstep, and said "it's one thing if it's a minor incursion" and that there was a "fight about what to do and what not to do." He followed that up.
"If they actually do what they're capable of doing, with the force amassed on the border, it is going to be a disaster for Russia," Biden said.
When pressed to give the term "minor incursion" further clarity, Biden said it would be something like, "Russian forces crossing the border, killing Ukrainian fighters" and there were "differences in NATO as to what countries are willing to do."
Ukrainian President Volodymyr Zelensky responded by saying, "We want to remind the great powers that there are no minor incursions and small nations. Just as there are no minor casualties and little grief from the loss of loved ones. I say this as the President of a great power."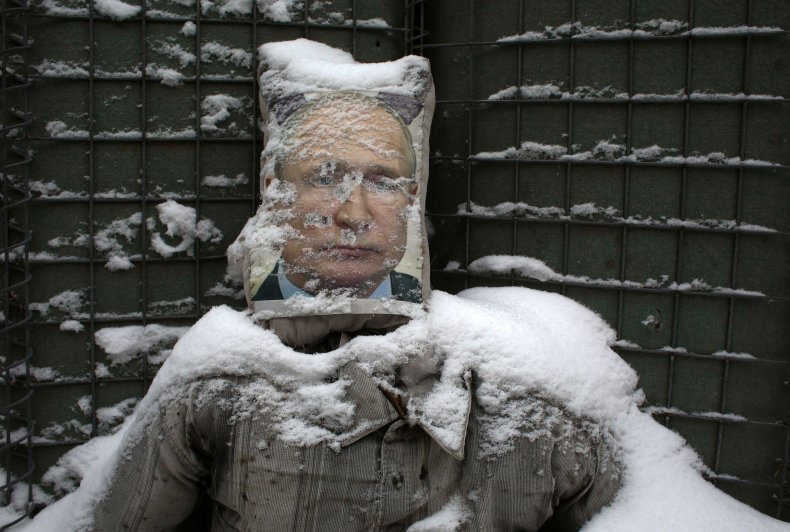 On Saturday, the leader of the German navy resigned. Vice Admiral Kay-Achim Schönbach had previously been videoed saying Putin deserved more "respect." Schönbach's comments were posted to social media and he immediately came under fire, which led to his abrupt departure.
Andriy Melnyk, who's the Ukraine ambassador to Germany, said Ukraine needed good vessels in both the Black Sea and the Sea of Azov to protect its coastline from a Russian invasion. Melnyk called Germany's vessels "among the best in the world."
In that same time frame over the weekend, German defense minister Christine Lambrecht said there was "consensus in the federal government" that sending weapons to Ukraine are "currently not helpful."
This meant a double whammy from the German government coupled with Biden's gaffe of "minor incursion" of Ukrainian troops getting killed by Russian fighters.
The U.S. State Department already had some travel restrictions to Ukraine because of COVID-19, but escalating tension between Russia and Ukraine led to even stronger restrictions.
"The security conditions, particularly along Ukraine's borders, in Russia-occupied Crimea, and in Russia-controlled eastern Ukraine, are unpredictable and can deteriorate with little notice. Demonstrations, which have turned violent at times, regularly occur throughout Ukraine, including in Kyiv," the State Department said, according to the Associated Press.
"Do not travel to Ukraine due to the increased threats of Russian military action and COVID-19. Exercise increased caution in Ukraine due to crime and civil unrest. Some areas have increased risk."