U.S. Brushes Off Escort's 'Bizarre Story' About Trump-Russia Scoop
The State Department has brushed off questions about the "bizarre story" of a self-described sex expert who claims she has information for the Russian election meddling investigation after allegedly witnessing talks with a top Moscow official on an oligarch's yacht.
The Belarusian-born woman, who calls herself Nastya Rybka, has published a roman à clef on seducing a billionaire, and skyrocketed to fame when her claims and Instagram posts captured the attention of the Kremlin's top critic. Anti-corruption blogger Alexey Navalny took an interest in her Instagram page, where he identified what appears to be a genuine, hushed-up encounter between businessman Oleg Deripaska and Russian Deputy Prime Minister Sergey Prikhodko.
Related: What does a self-styled sex coach know about Russian collusion and Trump?
The report of a meeting in the presence of an escort—or several escorts, as Navalny claims—is not only embarrassing for both men but could also constitute a bribe, he argues. The pair also allegedly discussed politics and ties with the U.S. aboard the luxury vessel. Deripaska has expressly denied any illegal activity or having any affair with Rybka. Russian authorities threatened both Instagram and YouTube with blackouts if they do not take down Navalny's video post about the incident.
The clip swiftly drew in millions of views and shortly afterwards Rybka and a group of her fellow sex experts were arrested in Thailand. She has since made several pleas for help from the U.S., offering to trade her insight into the alleged collusion between Russia and members of President Donald Trump's team. Crucially, Deripaska has done business with ex-Trump campaign chief Paul Manafort and at least one of Rybka's posts suggested the two men on the yacht were discussing relations with the U.S. She has claimed she has over an hour of relevant audio recordings but will only trade them for political asylum.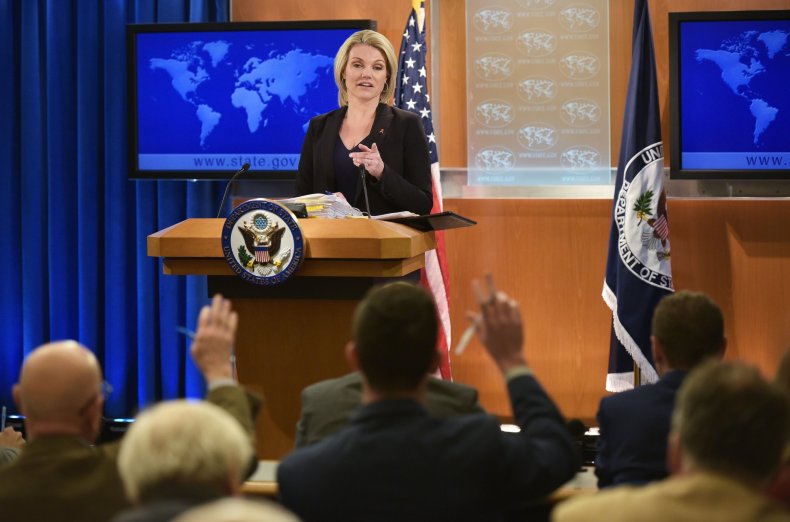 Asked if the U.S. government were seeking to speak with Rybka, whose real name is Anastasia Vashukevich, State Department spokeswoman Heather Nauert suggested American diplomats were not planning any meetings with the woman.
"Not that I am aware of," Nauert said, stating in her daily press briefing on Tuesday that she only had a "little bit of information" about the Rybka case. "We're certainly aware of her arrest. The Russian authorities may have more information on her case. Certainly, the Thai or Thai law enforcement may have additional information, but we're limited in terms of what we have."
Read more: Putin showed the world Russia's next generation nukes. The footage was over 10 years old
In a flurry of Instagram posts from inside a caged vehicle, Rybka has speculated that her life may be in danger if she is returned to Russia and claimed that the damaging information she has, as opposed to her sex work, is the real reason for her arrest.
"We support and assist American citizens," Nauert added, when pressed on potential assistance to Rybka. "She is not an American citizen."
The State Department spokeswoman insisted that the U.S. was relying on Thai authorities to disclose anything of great interest from the Nastya Rybka saga.