U.S.-Euro Support Required for Bulgarian Energy Security | Opinion
Energy security is the top priority in Bulgaria's foreign policy. Ensuring the diversity of energy supplies should be of utmost concern as a new government takes power after weeks of negotiations to form a strong working coalition.
When Bulgaria left the Soviet bloc, we had three important goals:
—Join the North Atlantic Treaty Organization (NATO);
—Join the European Union (EU);
—Reduce Bulgarian reliance on Russian energy.
We have been successful in the first two goals, but there is much work to be done to achieve our third objective. Bulgarians thought that becoming a part of European and transatlantic institutions would guarantee—or at least foster—the kind of independence and security we needed, but untangling Bulgaria's dependence on Russia for its energy needs is a complicated process that will take time, commitment and diplomatic skill.
Russia exercises strong but discreet influence in Bulgaria through economic channels, the media and importantly, energy. Russia supplies Bulgaria with around 95 percent of its natural gas, and Bulgaria has sought unsuccessfully in the past to import gas from elsewhere, especially Azerbaijan. Russia also supplies approximately 90 percent of Bulgaria's refined petroleum products, which are produced in a Soviet-era refinery that was privatized and acquired by Russian company Lukoil.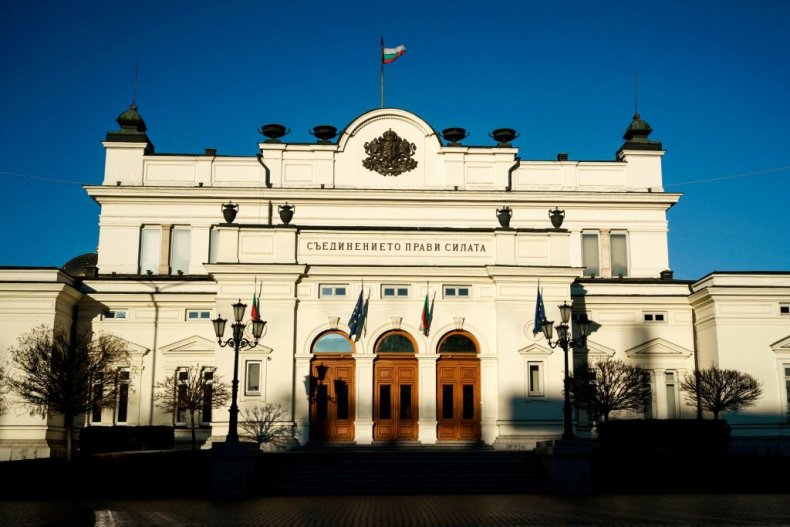 Bulgaria also has an aging nuclear energy facility of Russian design dating back to the days of the Warsaw Pact that needs updating. Bulgaria must rely on Russia to upgrade the plant's legacy equipment and provide technology and support for issues that may arise.
Even though we are a member of NATO and the EU, we are still heavily dependent on Russia for our energy needs. In a situation that observers can see playing out in countries across Eastern Europe, including Ukraine, Russia often transforms its power over energy into political influence.
This poses a significant risk for Bulgaria's ability to develop truly independent national security and foreign policy. We want to be full participants in NATO and the European Union, with the same freedom of action and ability to participate in joint actions as our partners, but the lack of energy independence is a potential constraint. It is a bit like playing on a team with an injury. The player wants to give a 100 percent effort, but is always aware that he is vulnerable and that the opposing team will exploit that vulnerability.
To break away from this influence, Bulgaria will need more political support from our Euro-Atlantic partners. We need to finalize a pipeline project with Greece. We need to look for ways to modernize the Kozloduy nuclear power station using technology from our allies in Europe and the U.S.
We also need our allies to help us secure a sustainable and climate-friendly energy sector by exploring ways that we can use solar and other green technologies here in Bulgaria.
Make no mistake about this: We want a good, strong relationship with our neighbors and the EU. Even though we have significant historical and cultural ties, and trade between Russia and Bulgaria is brisk, we must expand our reliance on other partners in the West. There is no doubt that Russia is important to Bulgaria, but our security and independence require us to seek options and alternatives. We cannot be truly independent if we are the weaker partner in a perpetual state of dependence on Russia for our energy needs. We would always be looking over our shoulder at Russia's ability to provide the energy we need or not, and that cannot help but affect our decision-making process. It could even constrain our actions, and I don't think any nation would want to be in that kind of position.
In the end, the freedom to act in one's own enlightened self-interest is an important hallmark of national sovereignty. Right now, Bulgaria is at a crossroads, as are other countries that rely heavily on Russia to supply their energy needs. What we do next in terms of energy security will play an important role in Bulgaria's foreign policy for years to come and could very well affect the security and cohesion of NATO and the EU.
Ambassador Dimitar Abadjiev has been a Bulgarian diplomat for more than two decades. He currently serves as ambassador to Saudi Arabia and Bahrain.
The views expressed in this article are the writer's own.