U.S. and Europe Are Developing Nuclear Weapons Use Procedures at Russian Border, Russia's Defense Minister Says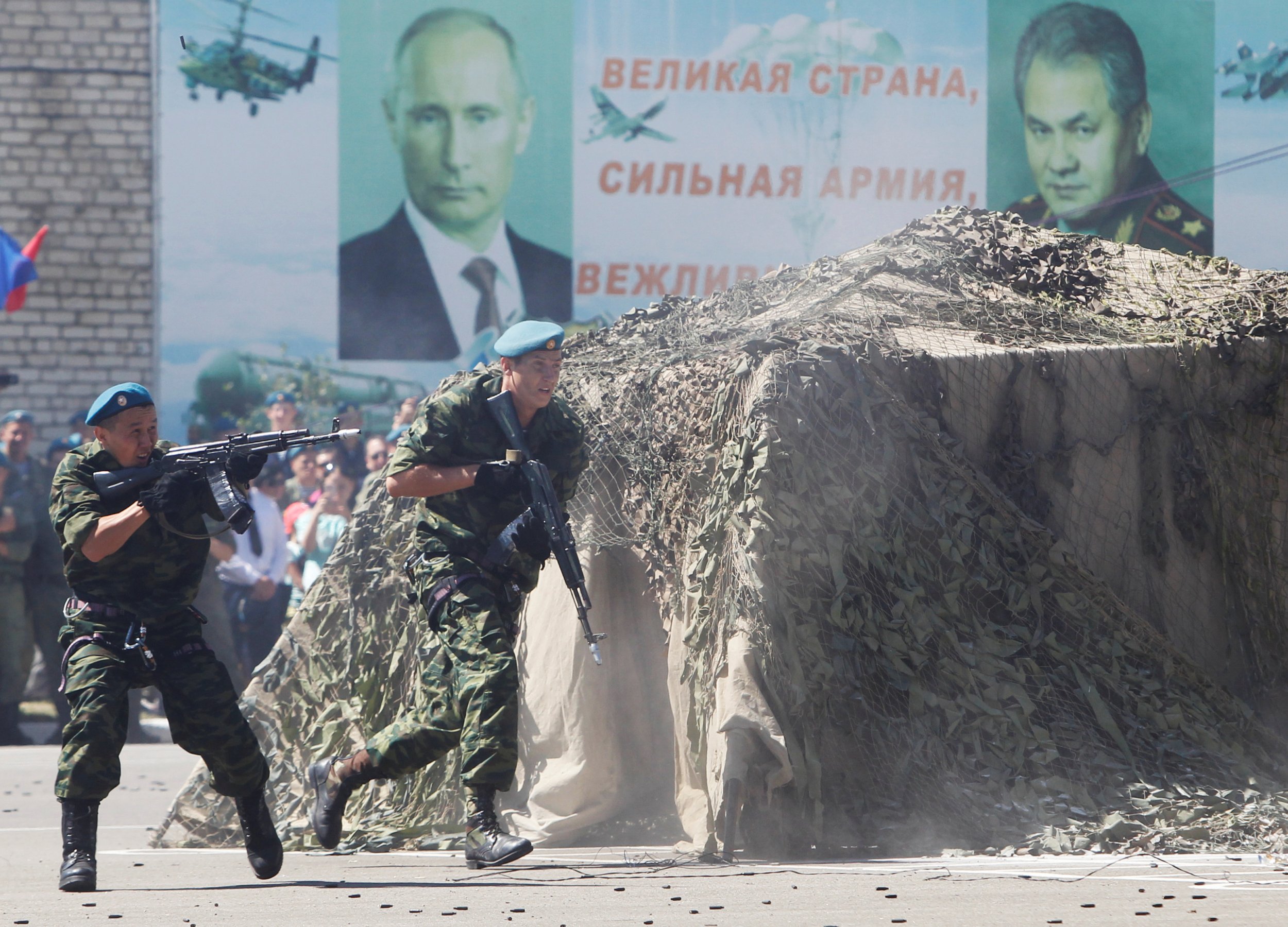 The U.S. and Europe are developing nuclear weapons use and intensifying combat training near the Russian border, according to a Russian defense minister.
"On the eastern flank [NATO] has intensified operative and combat training activities, including nuclear weapons use procedures," Russian Defense Minister Sergey Shoigu said on Friday. NATO has not announced that it was developing nuclear weapons use in the region, and the defense minister did not offer proof of his claim.
NATO decided on Wednesday to establish two more military headquarters to protect Europe in the event of conflict with Russia––a move that could be the biggest NATO expansion in decades. Since the 2014 Russian annexation of Ukraine's Crimean peninsula, the U.S.-led alliance has gradually increased troop presence in the region.
"In the immediate vicinity of our borders NATO has been building up its military presence, deploying extra military contingents and concentrating offensive armaments. Large-scale exercises are held on the regular basis," Shoigu said at a meeting of Russian and Belarusian defense ministries Friday. "The infrastructures of seaports, airdromes and other facilities is being upgraded."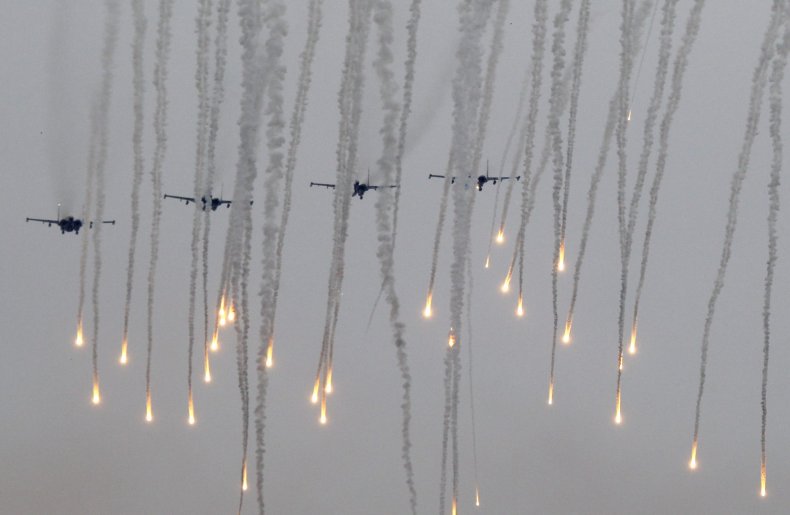 Shoigu's response was a nod to the Zapad 17 drills––military drills that Russia conducted in Belarus. He said Western media's coverage of those drills was "just a cover" to distract from its intensified presence on that border.
The Zapad 17 (West 17) drills, held from September 14 to September 20 in Belarus, stirred concern among Eastern European NATO states, but Russian and Belarusian officials maintained that they were merely a series of defensive drills. They conduct similar drills regularly, but Western officials worried the "war games" were larger than usual and perhaps a sign of conflicts to come.
NATO officials grew skeptical when Russia and Belarus gave an initial estimate of 12,700 troops participating (which would not require formal notification to the alliance), while the actual number was closer to 40,000 troops. The drills were also host to a few fumbles––like Russian jets that violated Lithuania's airspace, which led Baltic states to demand an explanation from Moscow's ambassador. Online footage also emerged showing a Russian military helicopter firing onto onlookers and provoked anxiety in the region, but the Russian Ministry of Defense called it a mistake by a helicopter's aiming system.
At Friday's meeting, however, Shoigu maintained that rumors of desired confrontation from Russia were unfounded. "We do not wish to get involved in military confrontation with the West and we are prepared to conduct a constructive dialogue on the entire range of security issues, first and foremost, those concerning the struggle against world terrorism," he said.