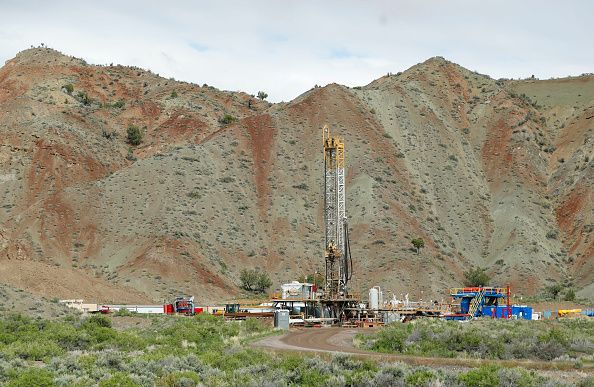 The United States is expected to take over Saudi Arabia and even rival Russia as the world's leading energy producer, the International Energy Agency said on Friday.
"This year promises to be a record-setting one for the U.S.," said the Paris-based global energy watchdog in their widely anticipated monthly report.
U.S. crude oil production is averaged at an estimated 9.3 million barrels per day (b/d) in 2017, and is estimated to have averaged 9.9 million b/d in December, according to the U.S. Energy Information Administration.
While U.S. oil output is bound for "explosive" growth, the world's energy arm said the rise would offset supply cuts by the Organization of Petroleum Exporting Countries (OPEC)—the 14-member producer group possessing nearly 81.5 percent of the world's proven crude oil reserves.
Higher oil prices have brought more supply to the market, OPEC said Thursday in its monthly report as the producers amended their predictions for increased oil supply.
Outside producers would push supply by 1.15 million barrels per day (bpd) in 2018—an increase from the expected 990,000 bpd.
Russia—a heavyweight non-OPEC producer with 256bn in reserves—and Saudi Arabia—the de-facto leader of OPEC—recently led the way for OPEC members and non-OPEC producers to cap off high oil prices. Production was limited until the end of 2018 and showed an "unprecedented alliance between the world's top two oil producers."
The IEA report also cited that the "big 2018 supply story" is in the Americas where Canada and Brazil will also be making "substantial gains."
On Tuesday, the IEA executive director, Dr. Fatih Birol testified before the Senate as he provided the global energy market outlook.
"The United States is poised to become the undisputed oil and gas producer in the world over the next several decades," Birol said. The IEA chief highlighted the ability of oil and gas output by the U.S. in 2040 to a level 50 percent higher than other countries.