Trump and Human Rights: U.S. Expected to Withhold up to $290 Million in Aid to Egypt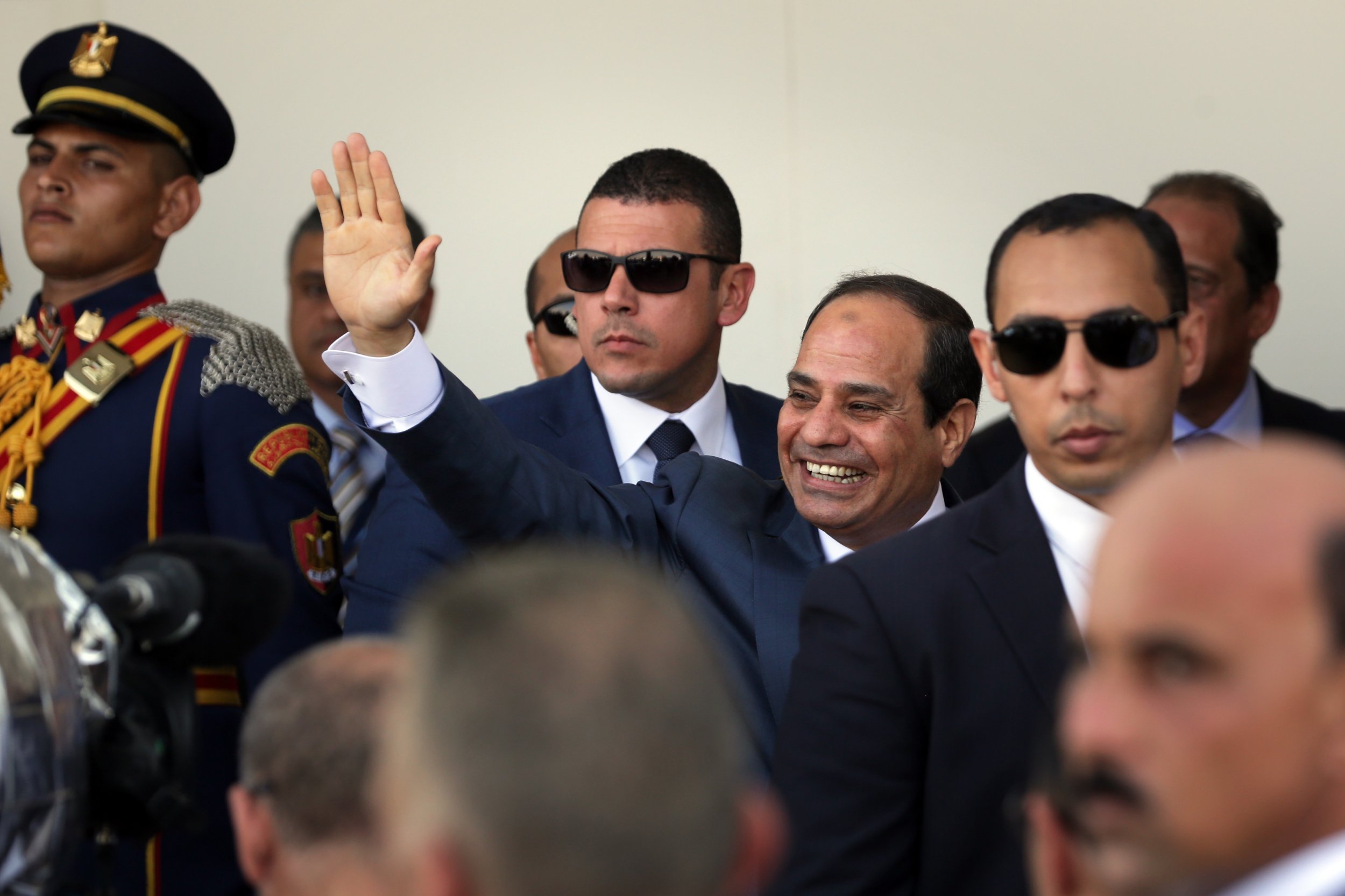 The U.S. is reportedly planning to withhold up to $290 million in aid payments to Egypt over human rights issues. Two sources familiar with the matter told Reuters on Tuesday that the U.S. is likely to deny Egypt a $95.7 million aid payout and delay the payment of a further $195 million over the country's apparent failure to make progress on human rights.
According to the sources, the administration has taken the decision that the $95.7 million will be "reprogrammed" from financial year 2017 Foreign Military Financing funds and financial year 2016 Economic Support Funds, meaning the money will not reach Egypt.
One of the key issues concerning the U.S. is said to be a new law that human rights charities claim will make it impossible for them to carry out their work in the country. The law restricts the activities NGOs can carry out in the country-with jail time for those who do not follow the rules. U.S. officials are reportedly unhappy with Egyptian President Abdel Fattah al-Sisi for allowing the new law, which has been criticized by human rights groups, to come into force.
"This new law represents a huge step backward for freedom of association in Egypt," said Joe Stork, deputy Middle East director at Human Rights Watch, said in a statement after the law was ratified in May.
"The Egyptian authorities have squeezed shut whatever limited space remained for nongovernmental groups in Egypt and driven the human rights community underground," he added.
Of the $1.3 billion the U.S. gives Egypt every year in FMF funds, it is allowed to withhold 15 percent ($195 million) if the country is not showing progress on human rights issues, although the administration can override this—but this year it will reportedly opt not to do so.
"We remain concerned about Egypt's lack of progress in key areas, including human rights and the new NGO law," the source told Reuters.