U.S. Falling Apart Like Soviet Union Collapse, Ron Paul Says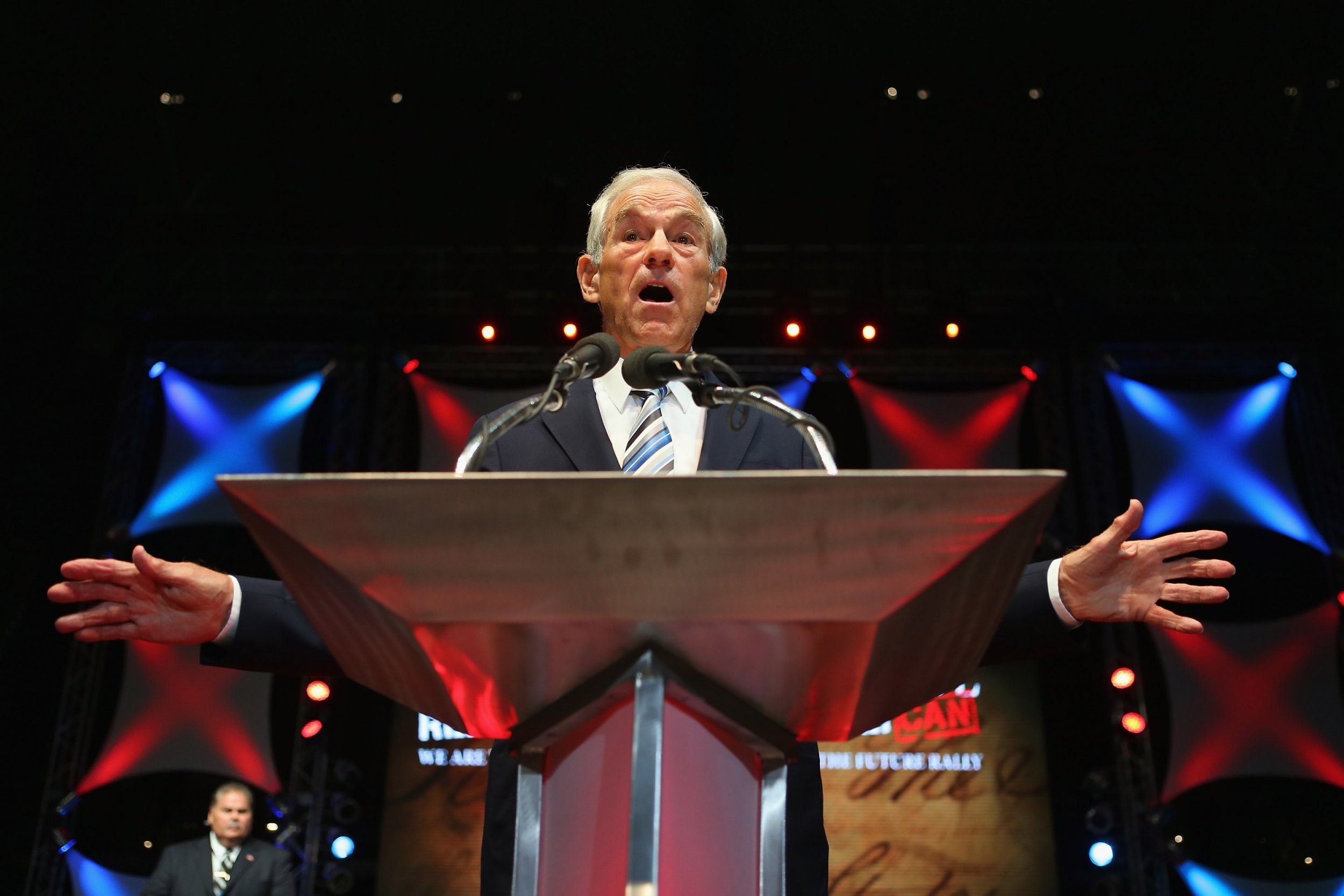 Libertarian Republican leader Ron Paul said that the American system under President Donald Trump is "coming apart" and that the booming economy this year is "a bit of an illusion."
"We're on the verge of something like what happened in '89 when the Soviet system just collapsed," the former Texas congressional representative told the Washington Examiner on Tuesday. "I'm just hoping our system comes apart as gracefully as the Soviet system."
Paul said that a potential breakdown of the U.S. system due to underlying debt, inflation and inequality could result in a new monetary policy.
"The country's feeling a lot better, but it's all on borrowed money," he said. "It's a bubble economy in many, many different ways and it's going to come unglued."
Paul added that he expects that the U.S.'s footprint abroad will change.
"We have ownership of these countries, but it's not quite like the Soviets did," he said. "I think our stature in the world and our empire will end, and that's when, hopefully, the doors will be open and (people will) say, 'Hey, maybe these libertarians have some answers to this.'"
Economic decline necessitated reform and was one of the reasons that led the Soviet Union to disintegrate into 15 separate countries, leaving the U.S. as the superpower.
Paul said that a collapse of the U.S. system would be advantageous to a "hardcore nucleus" of libertarians and that Trump could be up against a strong challenger in the 2020 Republican presidential primary if the economy is "really much worse."
"We as libertarians have some work to do before (voters) are going to accept a true-blue libertarian, but I think moving in that direction and having a popular candidate is very possible," Paul said.
The libertarian leader ran on a pro-civil liberties and anti-war platform in 2008 and 2012 GOP presidential bids. His son, Senator Rand Paul of Kentucky, at one point seemed well positioned for a 2016 presidential bid, leading to reports that a libertarian moment had grabbed ahold in the U.S.
Although overall critical of Trump, Ron Paul agrees with the president's pushes for tax cuts and scaling back on government regulations.
"He's a cheerleader for Wall Street, and I keep my fingers crossed, maybe lowering some of the taxes will help, certainly lowering the regulations," Ron Paul said of Trump. "But I think the problems are so deep and structural."
The president has repeatedly touted and taken credit for the country's healthy economy. In 2011, Trump tweeted that Ron Paul "has some serious ideas which deserve serious consideration."