U.S. Fighter Jets Join Finnish and Swedish Cross Border Training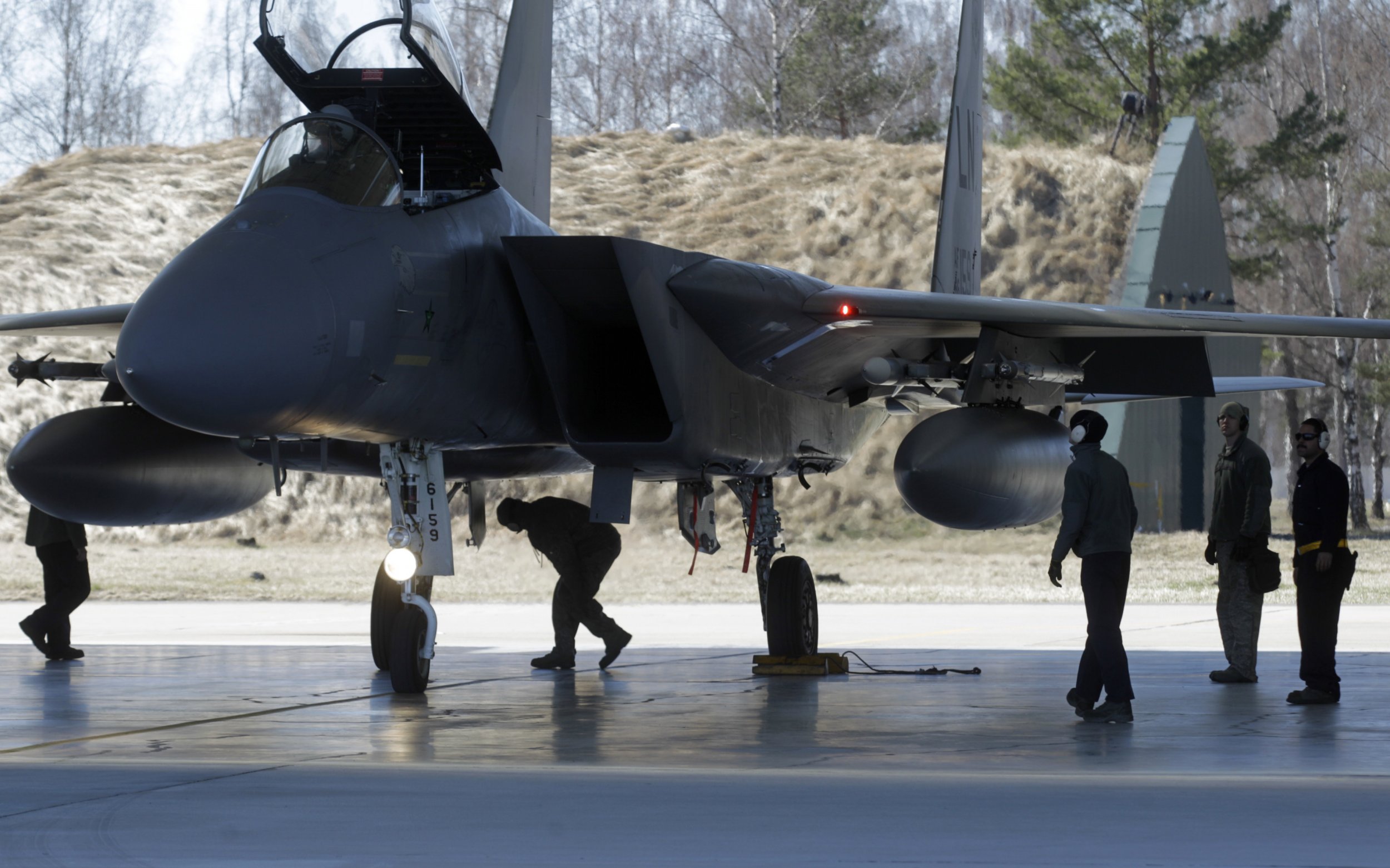 U.S. Air National Guard fighter jets have joined exercises by non-aligned Finland and Sweden, in a larger push to strengthen ties with the Nordic states, Finland's Air Force reports.
Around 150 U.S. personnel and six Boeing F-15 fighters from the Oregon National Guard arrived at Finland's Rissala air base, in its eastern region of Karelia on Monday. Although not formally members of U.S.-led NATO, Finland and Sweden both have the option to join the alliance on their initiative and have participated in joint exercises with NATO allies for years.
On this instance, U.S. F-15 jets will join the Cross Border Training drill, held by the Finnish and Swedish Air Forces, with the aim of raising their readiness to determine and respond to threats in their sovereign skies.
The practice maneuvers will include both air combat training and refuelling practice, lasting until May 20.
This is far from the first squadron-level visit of U.S. F-15 fighters to Finland, as U.S. pilots were first deployed to Finland's Pirkkala air in 1997. The move of joining the drill near Finland's border with Russia, does represent the U.S.'s growing concern with Moscow's western reinforcement.
While Kremlin officials have repeatedly threatened to retaliate in light of NATO's increased rate of rotating troops and kit through Eastern Europe, the Nordic countries have also been the brunt of Russian military rhetoric and activity.
Last week Russia's Foreign Minister Sergey Lavrov said Russia would likely have a "military response" to the scenario of Sweden joining NATO, while over the course of last year Russian aircraft violated Finnish airspace at least six times.
Sweden and Finland have continued cooperation with NATO in the meantime and according to recent polls there are more Swedes in favour joining the alliance , than those against. NATO membership remains more controversial in Finland, whose 1,300km border with Russia is larger than than of any other EU state.
However politicians in Finland have openly called for the debate about membership to be reopened and the country has taken steps to shore up defences, in tandem with NATO allies. Last summer the Nordic country performed its first ever practice air to ground bombing since the Second World War.