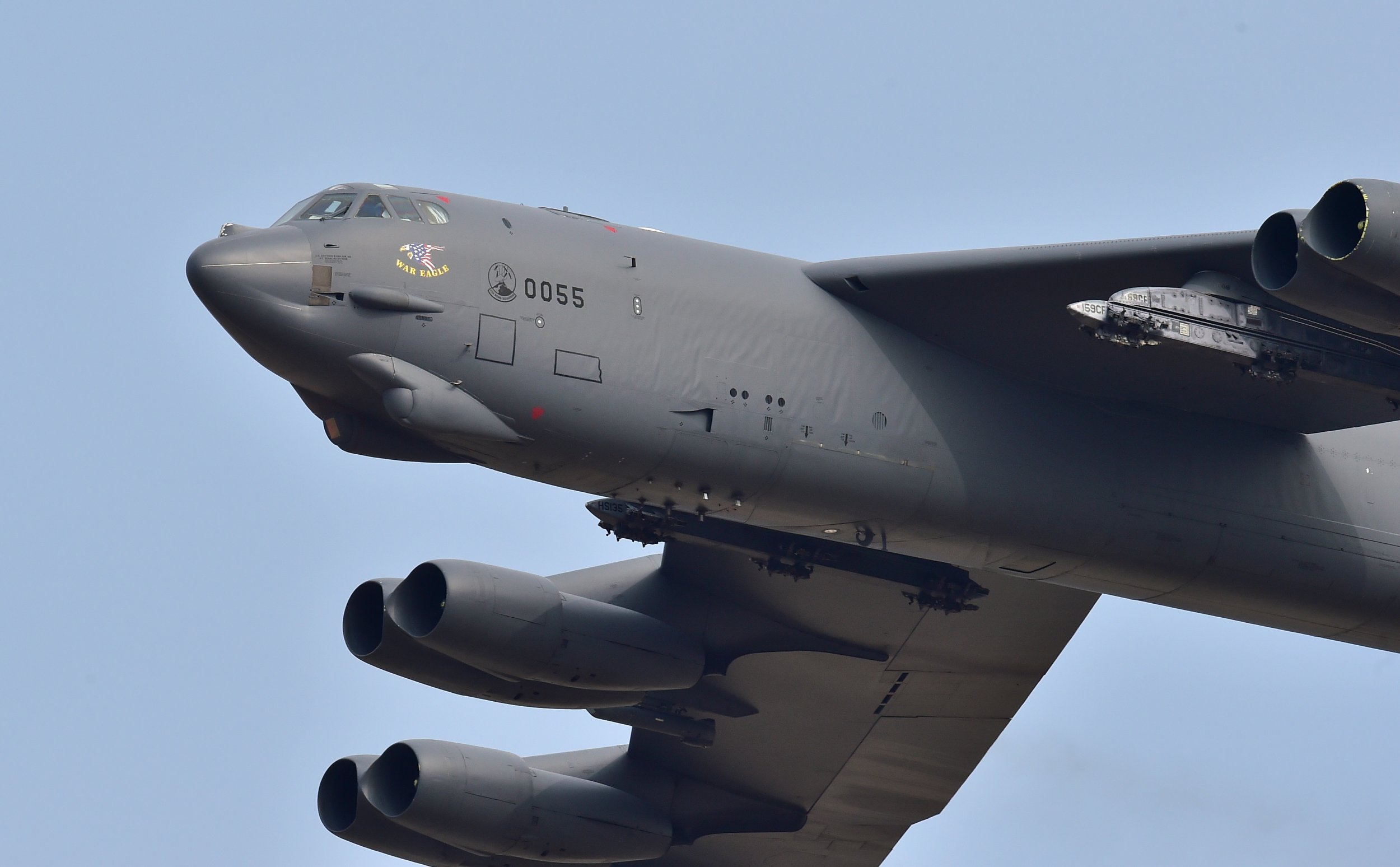 The U.S. flew nuclear-capable B-52 bombers over disputed regions of the South China Sea earlier this week, in exercises Beijing branded "provocative."
At a monthly briefing in the Chinese capital, Defense Ministry spokesman Ren Guoqiang also said aggressive American foreign policy was responsible for heightened tension in the region, according to the Associated Press.
"As for the provocative action taken by the U.S. military aircraft, we are firmly against it and we will take all necessary means to safeguard our rights and interests," Ren told reporters.
The spokesman was responding to two separate flights of B-52 bombers over the South and East China Seas this week, where China maintains an air defense identification zone.
In the South, China has created a network of fortified ocean islands to enforce its territorial claims there, which clash with five neighboring countries. The region's waters contain rich fishing grounds, vital shipping routes and potential natural resources. In the East, China also claims several uninhabited islands controlled by Japan.
As China militarized its ocean islands—including with electronic warfare systems, runways suitable for nuclear bombers and ballistic missiles—the U.S. has been conducting naval and aerial freedom of navigation operations to assert its belief that the area constitutes international waters.
U.S. Secretary of Defence Jim Mattis dismissed Chinese concerns about the B-52 flights, telling reporters Wednesday, "If it was 20 years ago and had they not militarized those features there it would have been just another bomber on its way to Diego Garcia or wherever," referring to a U.S. base in the Indian Ocean. "There's nothing out of the ordinary about it," he said.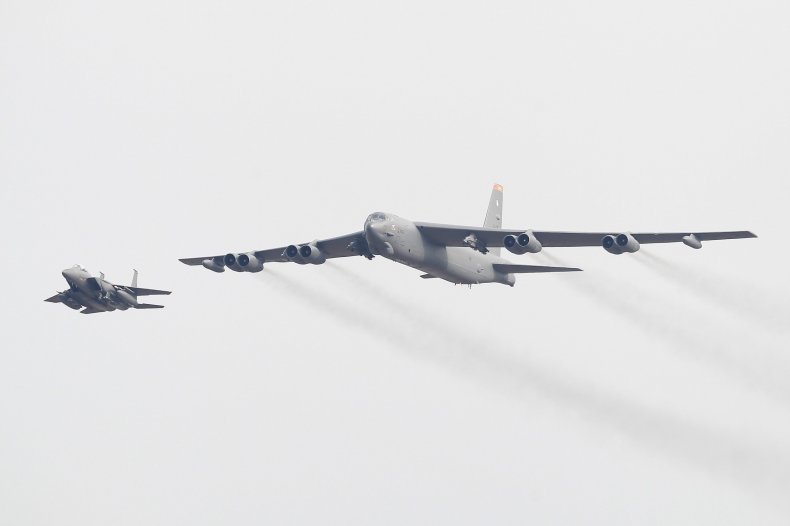 Pentagon spokesman Lieutenant Colonel Dave Eastburn described the flights as "regularly scheduled operations designed to enhance our interoperability with our partners and allies in the region," Reuters reported.
The growing trade war between the two nations is undermining Beijing-Washington relations, regardless of President Donald Trump's self-proclaimed friendship with President Xi Jinping.
The two nations are also at odds over a series of military equipment deals. China is demanding the U.S. cancel a $300 million sale of spare parts and other elements for Taiwan's F-16 fighter jets and other aircraft.
Beijing considers Taiwan part of the wider Chinese nation, and U.S. military support for the island nation is a constant irritation to leaders on the mainland. American law dictates the country must provide Taiwan with the means to defend itself against attack from China.
China warned there would be "severe damage" to relations and cooperation between the two nations if Washington refused to withdraw from the deal.
The U.S. has also sanctioned the Chinese Equipment Development Department and its director, Li Shangfu, over China's acquisition of Russian Su-35 combat aircraft and S-400 surface-to-air missile systems.
The deal violates existing American sanctions on the Rosoboronexport arms company, targeted as part of the measures to punish the Russian government for interference in the 2016 U.S. presidential election.
In response, the Chinese government summoned the American ambassador and defense attache to deliver a protest and recalled a navy official who was on a visit to the U.S. China also rejected a request to allow the American warship USS Wasp to dock in Hong Kong in October.