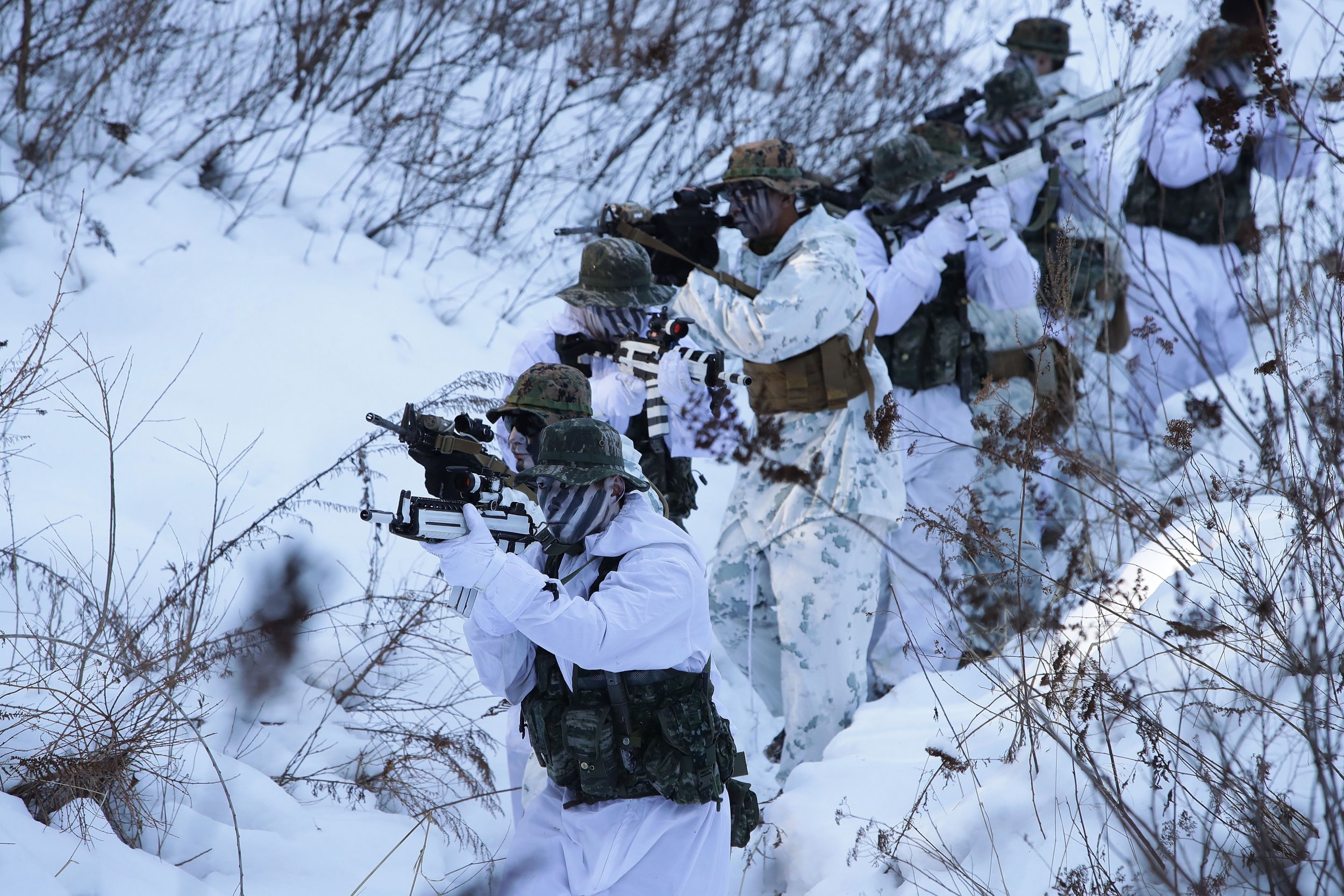 The U.S. military is conducting exercises to prepare for the infiltration of North Korea and the removal of its nuclear missiles, according to reports.
Hundreds of troops from the U.S. and South Korea conducted a joint training exercise dubbed "Warrior Strike" last week, South Korean military sources told the country's Yonhap News Agency.
The drill, which lasted four days, saw soldiers from the military unit known as the "Black Jack Brigade" train in a "subterranean tunnel," according to the division's Facebook page.
Images posted from the drill showed the soldiers using high-tech equipment, including scoped rifles and night-vision goggles.
The U.S. military has not commented on the specifics of the drill but Lt. Col. Christopher B. Logan told Business Insider that "exercises are vital to the readiness of the U.S. and our allies, and ensure we are ready and trained for combined-joint operations."
Read more: What would a U.S. military invasion of North Korea look like?
Video footage of the drill shows camouflaged soldiers moving around and through buildings in close formation, and other scenes in snow-covered woodland. It appeared to suggest that the American and South Korean militaries were preparing for operations in an urban or subterranean setting.
North Korean leader Kim Jong-un has threatened both South Korea and the U.S. with military action, and President Donald Trump has engaged in a war of words with the despot. The joint military drills come as fears rise about Kim's potential to strike the country's neighbors and the U.S.
On Tuesday, Japanese newspaper Asahi Shimbun reported that the North Korean regime had started tests with a view to loading intercontinental ballistic missiles (ICBMs) with anthrax.
On Monday, the Trump administration released its National Security Strategy, which warned North Korea was "pursuing chemical and biological weapons which could also be delivered by missile."
It read: "North Korea—a country that starves its own people—has spent hundreds of millions of dollars on nuclear, chemical, and biological weapons that could threaten our homeland."
Trump's National Security Adviser H.R. McMaster said earlier this month that North Korea was the "greatest immediate threat to the U.S."
On Dec. 13, Secretary of State Rex Tillerson said that Washington was not primarily seeking the collapse of the North Korean regime, but rather to prevent further nuclear weapons being obtained by a regime that seeks the destruction of the U.S. and its allies.
"The most important thing to us would be securing those nuclear weapons they've already developed and ensuring that...nothing falls into the hands of people we would not want to have it," he said.