U.S. Forces Face Laser Weapons Off Yemen Coast
U.S. naval forces operating off the coast of Yemen say the country's ongoing civil war has created a surge in the use of laser weapons in the area, as various factions test offensive and defensive laser capabilities.
Marine Corps Commandant General Robert Neller told the House Appropriations Committee that the area off the coast of the war-torn country has become a testing ground for a variety of laser applications, the Marine Corps Times reported.
"What's going on off the coast of Yemen is kind of a live-fire exercise," Neller said, noting that militants have been using relatively low-tech methods of attempting to disrupt U.S. systems. He assured the committee that the Marines retain the "capability to counter" such efforts, though he did not go into specifics.
Neller said that the Marines are already using laser technology to combat threats, including drones. Lasers can be used to "break the link" between a drone and its controller, he explained.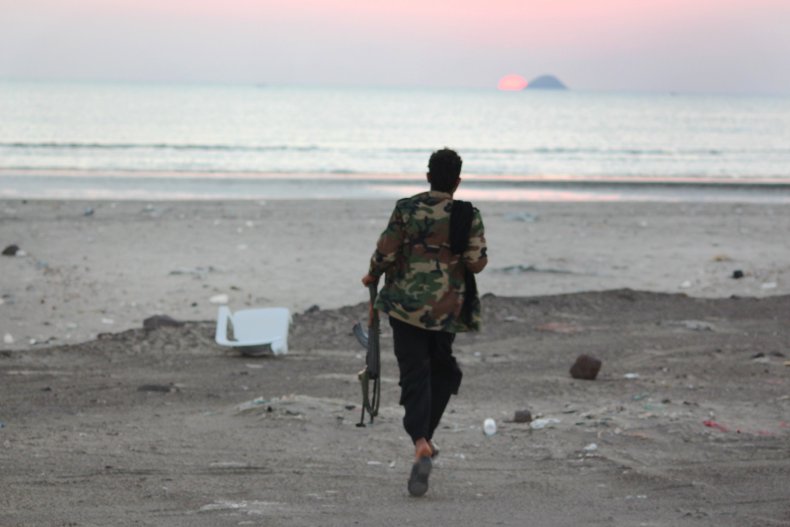 In the same hearing, Secretary of the Navy Richard Spencer and Chief of Naval Operations John Richardson told representatives that the U.S. Navy is considering using a "family of lasers" to help combat smaller threats to ships such as drones, whether air- or seaborne.
The U.S. military, and others, have been researching lasers for many years. Laser systems can destroy targets by causing parts to overheat and can also disrupt sensors and navigation. The Navy's USS Ponce amphibious transport ship was fitted with a 30-kilowatt laser weapon in 2014 that was able to take down test drones. The weapon was also able to destroy ordinance by causing it to overheat and explode.
Defense giants Boeing, Lockheed Martin, Northrop Grumman and Raytheon have all been working on their own systems for the Pentagon. As the technology advances and weapon size is reduced, their use becomes more practical.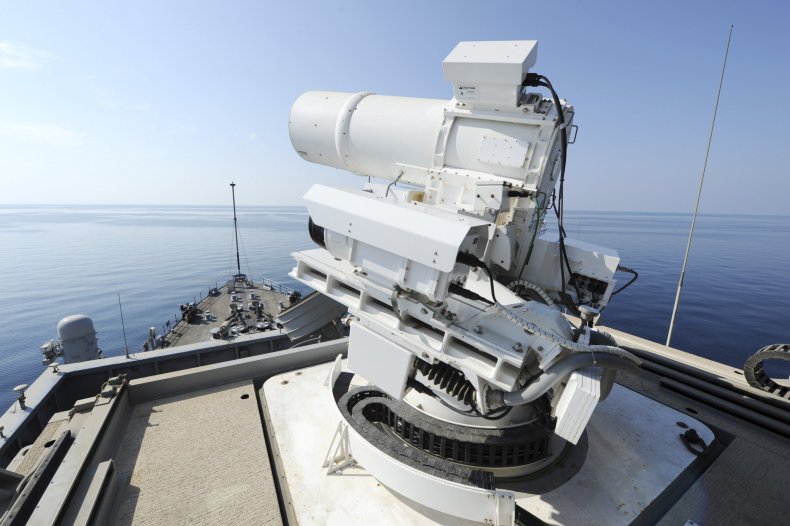 The Missile Defense Agency (MDA) requested $9.9 billion of President Donald Trump's $4.4 trillion 2019 budget proposal, some of which will be spent on anti-missile and drone-mounted laser development.
This week, Northrop Grumman was awarded a $21.5 million Navy contract to build upon the USS Ponce laser. The project is looking to develop a more powerful laser that can be used to disable or destroy enemy ships, unmanned aerial vehicles or surveillance sensors.
In November 2017, Lockheed Martin was awarded an Air Force contract to develop lasers than can be used on fighter jets. The Army is also planning to conduct tests with a vehicle-mounted 60-kilowatt Lockheed Martin laser weapon.