1.4 Million Ebola Infections Possible by January, U.S. Forecasts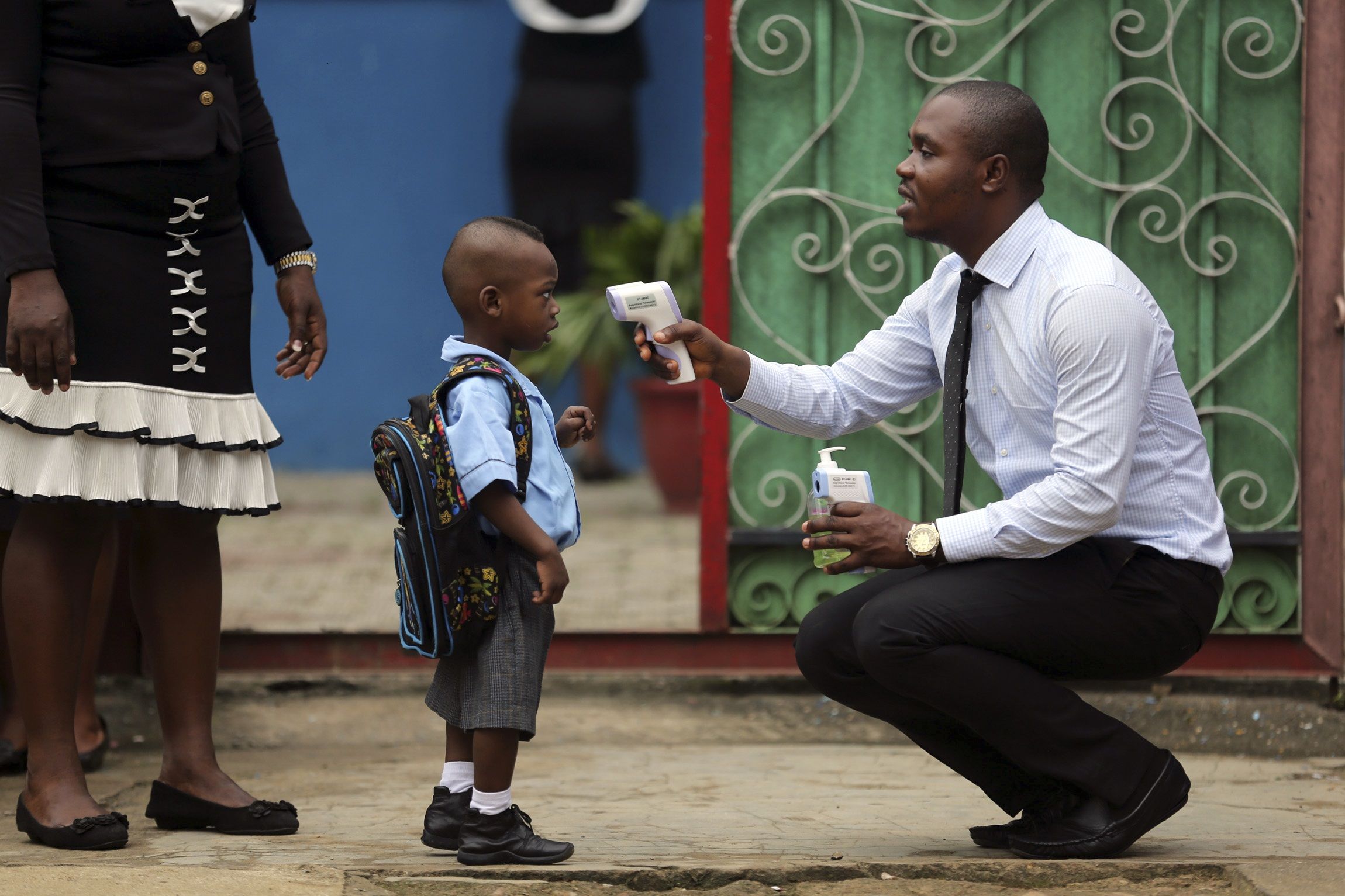 NEW YORK/GENEVA (Reuters) - Global experts issued stark new warnings of the scale of West Africa's Ebola outbreak on Tuesday, with the U.S. government estimating between 550,000 and 1.4 million people might be infected in the region by January.
The U.S. Centers for Disease Control and Prevention (CDC) said its projection was based on data from late August and did not take into account a planned U.S. mission to fight the disease, so the upper end of the forecast was unlikely.
However, it followed research by experts from the World Health Organization (WHO) and Imperial College, which estimated that 20,000 people risked infection within six weeks -- months earlier than previous forecasts. It warned that the disease might become a permanent feature of life in West Africa.
The worst Ebola outbreak on record has already killed over 2,800 people - more than the combined total of all previous outbreaks. The disease has marched across much of Guinea, Liberia and Sierra Leone, killing dozens of health workers and crippling economies recovering from years of conflict.
Outbreaks in Nigeria and Senegal appear for now to have been contained. But nations across the region fear contagion and, against expert advise, have shuttered borders and restricted travel, complicating international efforts to fight the disease.
"I am confident the most dire projections will not come to pass," CDC director Dr. Thomas Frieden told reporters.
The worst-case scenario assumes that there are 2.5 times the number of recorded cases, currently at 5,864.
"A surge now can break the back of the epidemic," Frieden said. "If you get enough people effectively isolated, the epidemic can be stopped."
Amid complaints from aid workers and regional leaders that the world was doing too little, U.S. President Barack Obama last week announced plans to send 3,000 troops to build 17 treatment centers and train thousands of healthcare workers.
The U.S. move has been welcomed, but it was accompanied by calls for other nations to follow suit, since the disease was still spreading faster than the moves being made to contain it.
Underscoring this gap, a senior U.N. official in Liberia, the worst-hit nation, said on Tuesday that 150 foreign experts were in the country but another 600 to 700 were needed.
Antonio Vigilante, head of the U.N. Development Programme in Liberia, said Liberia now had 350 to 400 beds for Ebola patients, but that fell far short of the 2,000 needed.
"Even if we are at 2,000 beds two or three weeks from now, the cases we'll have in any single day may be more than that," he said.
HORRENDOUS, SCARY
Much of the international medical assistance has been provided by French medical charity Medecins Sans Frontieres (MSF). However, the group says it is overwhelmed and has called for states to send their medics to the region. The response so far has been muted.
"We have announcements that more will come but very small numbers," Vigilante added. "The American military are bringing in a camp hospital, but it is for 25 beds with medical staff. And so there are still very few."
In a bid to fill the void, Liberia is now planning to train some 40,000 community workers.
Liberian President Ellen Johnson Sirleaf called the CDC predictions "horrendous" and "scary." But now that structures had been put in place, he said, the U.S. effort would help ensure the outbreak would decline as fast as it spread.
"I believe that, given another couple of weeks, we shall see that this major effort begins to show results," she said, via Skype to an audience at Georgetown University in Washington, DC.
Experts from the WHO and Imperial College were less optimistic. In an article published in the New England Journal of Medicine, they warned that infections could reach 20,000 by November if strict controls were not put in place.
"With exponential growth, you'll see that the case numbers per week go up, so that by the second of November, over these three countries our best estimate is over 20,000 cases, confirmed and suspected cases," said Dr. Christopher Dye, WHO director of strategy and co-author of the article.
The WHO forecast last month it would take nine months to reach this level of infections. Dye said nearly 10,000 of those would be in Liberia, 5,000 in Sierra Leone and nearly 6,000 in Guinea.
EBOLA PERMANENT
A spokesman for Sierra Leone's army said it had sealed off its borders with Liberia and Guinea, joining similar actions by countries in the region. The move went against a pledge by Africa's leaders at the African Union to lift restrictions.
"Our troops are on the borders to stop the movement, especially of vehicles," said army spokesman Col. Michael Samura. Witnesses in Kambia, a town bordering Guinea, said dozens of vehicles were turned back on both sides of the frontier.
With the United States taking the lead in Liberia, a nation established by freed American slaves, the British government said on Tuesday it was stepping up its military and humanitarian mission in Sierra Leone, a former colony whose civil war it helped end just over a decade ago.
About 40 military personnel are on the ground helping install a planned 700 new beds, and 164 staff from Britain's National Health Service have volunteered to work in West Africa. They join nations like Cuba, China, Uganda and France who have already promised or sent medics to the region.
Underscoring the economic impact of the crisis, Malaysian palm oil firm Sime Darby has delayed construction of a mill for its Liberia plantation and has frozen talks to expand its planted acreage there because of the outbreak.
Meanwhile, the Wellcome Trust said experimental drugs, including compounds from Mapp Biopharmaceutical, Sarepta and Tekmira, will be tested in affected states for the first time in a bid to fast-track trials.
Dye, the WHO expert, said that if current efforts are fully successful, Ebola will disappear from the human population and return to its animal reservoir, as it has done in other outbreaks in Central Africa where it is relatively common.
But he warned that if control efforts are only partly successful, Ebola viral disease in the human population could become "a permanent feature of life in West Africa".
"Quite honestly if you ask 'can we stamp Ebola out of Liberia?' I'm not sure. In principle we know how to do it, but can we do it on the ground? It remains to be seen."