Is the U.S. Fracking Boom a Bubble?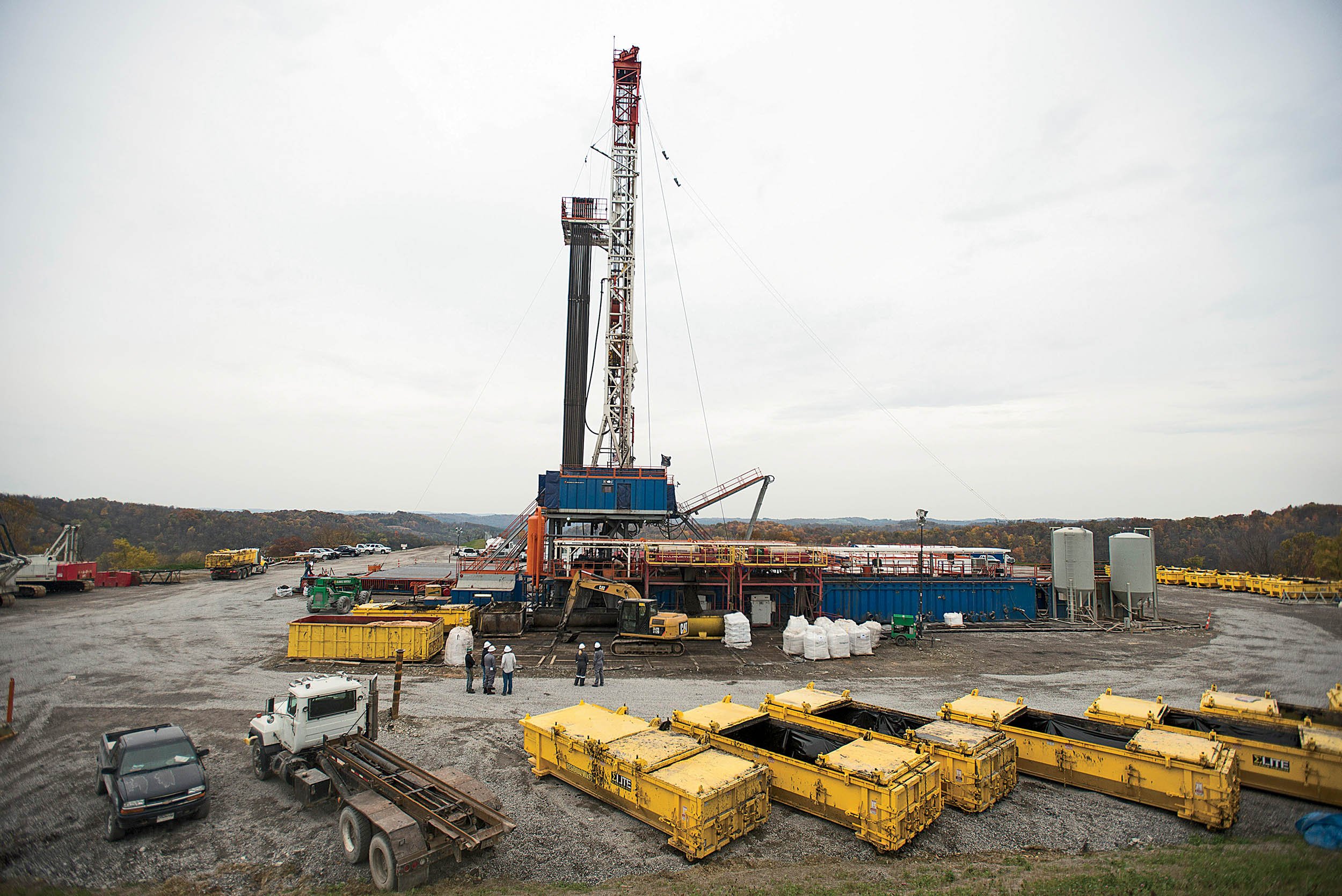 America's oil boom continues at breakneck speed. Last week the Bank of America released figures showing that the U.S. is now the world's leading oil producer, overtaking both Saudi Arabia and Russia.
Ways of extracting "tight" oil and gas from shale rock and other unconventional sources have revolutionized energy production. In the first half of this year the U.S. produced 11 million barrels of oil a day.
Yet some wonder how long the shale revolution will last. Energy analysts like Arthur Berman, a Texas-based geologist and energy consultant, and David Hughes, a Canadian geoscientist, have suggested that the shale revolution may be just a bubble.
The International Energy Agency (IEA), an independent watchdog based in Paris, ventures some bold predictions, claiming that American oil output will continue to climb over the next few years, reaching a high in 2019 before stabilizing in the 2020s. The U.S. will then remain the world's leading oil producer, the IEA predicts, until the early 2030s, when other countries will overtake it.
The American shale story illustrates how hard it is to predict energy supplies. Until a few years ago, America's dependency on foreign sources of oil was a hot political topic. Our "addiction to oil," as President George W. Bush described it in his 2006 State of the Union, meant relying on "unstable parts of the world." Few at that time foresaw how quickly America's energy fortunes would be transformed by shale.
The future of America's shale industry is equally hard to predict. The U.S. undoubtedly has huge shale reserves, but it is impossible to be sure about their size. For example, in 2011 the Department of Energy claimed the Monterey Shale deposits in California harbored 15 billion barrels of recoverable oil. But just a few weeks ago, the department radically revised its figure. Now the Monterey deposits are said to hold something closer to 600 million barrels.
More important than the size of resources, however, is their commercial recoverability. At what point can up-front costs can be recouped, profits reaped and risks rewarded? The shale revolution was born around 2008 when American oil production was at 5 million barrels a day - it's lowest level since 1946. It was at this time that the technologies it now depends upon became more affordable and that the global price of oil rose high enough to support the high infrastructure and drilling costs involved.
Fracking—the process of hydraulically fracturing shale rock to release oil and gas—is expensive and operators reply upon high margins to make it commercially viable. Everything depends upon price. Right now, the global price of oil—just over $100 a barrel—suits American companies. But if the price were to fall below $90, fracking may prove too expensive. "Much of the American shale industry could find itself in real trouble with production levels falling relatively quickly," says Professor Jonathan Stern of the Oxford Institute of Energy Studies, England.
A number of factors could affect the oil price. A rapprochement between Washington and Tehran at the nuclear talks in Vienna and the subsequent abandonment of Western sanctions against Iran oil exports would bring large quantities of Iranian crude onto the global market. A peaceful political settlement in Iraq might also cause oil prices to drop. And an economic downturn in China would also dampen worldwide demand for oil and cause the oil price to slump.
Even in their best-case scenario—of a high and climbing oil prices—America's shale producers will be pushed to maintain the high level of output they have achieved in recent years. This is because a shale well has a limited lifespan of around seven or eight years. Its output plummets after the first three years, then deteriorates steadily thereafter. By contrast a conventional oil field produces crude at a level that wanes slowly over the course of decades. Saudi's massive Ghawar field, for example, began production in 1951 and is still pumping out around 5 million barrels a day.
The IEA points out that the U.S. shale industry will need to bring 2,500 wells into service every year to sustain the output—of 1 million barrels a day—of one of its main oil reserves, in North Dakota. Some of these wells may require more investment than their predecessors, "a rising percentage of supplies…require a higher breakeven price," as the IEA put it.
Observers like Berman and Hughes believe the U.S. needs to prepare for a time when the shale tide starts to ebb. Perhaps hundreds of thousands of jobs would be lost and the U.S. economy would again be highly vulnerable to oil price spikes and dependent on Middle Eastern exporters who can guarantee long-term, plentiful supplies.
One way of minimizing the damage to the economy of the end of cheap domestic oil would be to find ways of increasing fuel efficiency. Progress toward that has been slow. In 2013, Americans consumed only 6 percent less gasoline than in 2007, when domestic consumption hit an all-time high.
And more emphasis needs to be placed upon developing a generation of greener, cleaner fuels—solar power and fuel cell technology, for example. One potential danger of the shale revolution is that it makes fuel efficiency less of a priority—on economic as well as environmental grounds.
Rather than a panacea, then, shale is making Americans complacent about the need to find alternative fuels that can match the needs of the future. It may be welcome, but it is a stopgap, a temporary fix providing a breathing space which would best be used exploring a sustainable fuel of the future.
Correction, 16th July 2014: An earlier version of this article stated that U.S. oil production was at 600,000 barrels a day in 2008. The correct figure is 5 million barrels a day.