U.S. Gas Cost Could Hit All-Time Record This Week as Average Rises 8 Cents
The national average gas price hit $4 a gallon on Sunday and is approaching an all-time record high that could be surpassed in the coming days.
The average cost of gasoline rose by 8 cents between Saturday and Sunday to $4.009 per gallon, according to AAA. The company also noted that the highest average price for regular unleaded gasoline in the U.S. was recorded on July 17, 2008, when it hit $4.114 per gallon.
According to GasBuddy, a company that tracks fuel prices in the U.S., prices are spiking due to Russia's invasion of Ukraine. The company said Saturday that sanctions have crippled "Russia's ability to export crude oil, spiking gas prices by nearly 41 cents in the last seven days alone."
In a statement on Saturday, Patrick De Haan, the head of petroleum analysis for GasBuddy said, "This is a milestone that was hard to imagine happening so quickly, but with bipartisan support of severe sanctions on Russia, is not exactly surprising—it is the cost of choking off Russia from energy revenue."
He added: "As Russia's war on Ukraine continues to evolve and we head into a season where gas prices typically increase, Americans should prepare to pay more for gas than they ever have before. Shopping and paying smart at the pump will be critical well into summer."
GasBuddy projected prices could surpass $4.25 by Memorial Day.
An analysis of gas prices published by Newsweek last week found that California, which often has the highest gas prices in the country, has set multiple statewide average records in recent weeks. On Thursday it set a new record, with an average price of $4.94 per gallon. As of Sunday, the state had set yet another new record, with the average price at $5.29 per gallon, AAA reported. The analysis published Thursday found at the time that Michigan had seen the largest jump in gas prices over the prior week, with a 38 cent jump.
Pennsylvania also reported a record high average gas price on Sunday at $4.18 per gallon.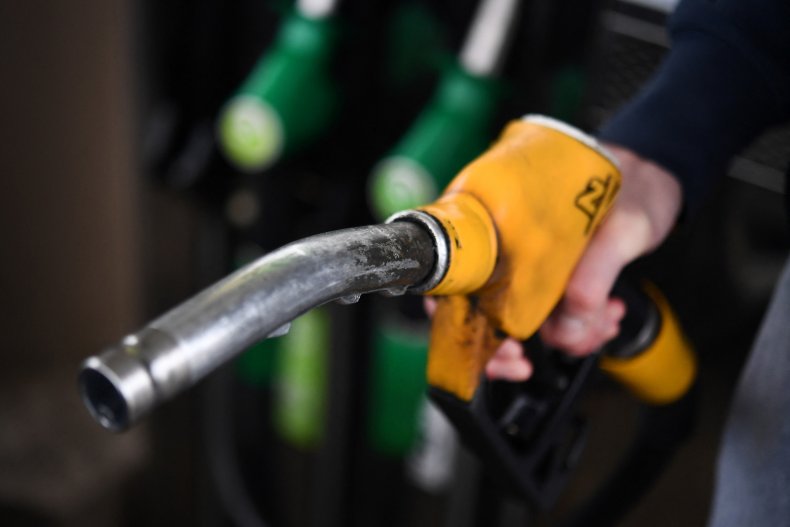 Speaking about the increase in gas prices last week, Andrew Gross told Newsweek he has "never seen a rise like this before."
"You can see how the shockwaves to the global oil market have been almost immediately reflected for consumers here at the pump," he said.